The ACT Party wants to get the ball rolling on finding a less burdensome and less complicated way for New Zealand businesses to comply with international anti-money laundering expectations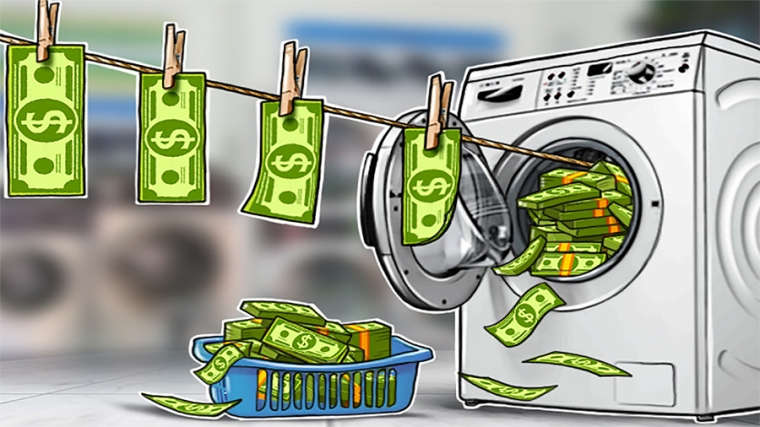 The ACT Party is calling for feedback from people who deal with the Anti-Money Laundering and Countering Financing of Terrorism (AML/CFT) Act about how to make complying with it less burdensome whilst also protecting New Zealand from money laundering.
ACT says it understands the need to protect NZ from criminal activity and that NZ has international obligations.
However it says since implementation in 2013, issues have regularly surfaced about the restrictiveness and regulatory burden placed on businesses by the AML/CFT Act.
And ultimately, ACT says, it's unclear whether the legislation has delivered tangible results in curbing money laundering. Thus the law should be "tailored to what works in New Zealand and not just what looks good at international forums."
"I'm not saying that ACT has the answers," ACT leader David Seymour says. "[But] it's clearly something that if the government of New Zealand wanted to make peoples' lives better, it would be at least raising the question of how we could do better at this."
Seymour says as the AML/CFT Act has been rolled out to more and more professions, each new group affected by it has been "progressively more irritated."
However, he acknowledges he doesn't have and hasn't seen answers on how it could be made easier.
"And it's compounded by the fact that the New Zealand government doesn't have a free hand here. At least in part it has been done to keep the American financial system happy so that we don't float off into third world dystopia.
"I understand all of that. But I also believe that there has got to be a better way and it's a shame that there hasn't been any serious, or certainly any fruitful, effort to try to improve the situation," says Seymour.
A starting point, Seymour suggests, could be ensuring NZ's ways of complying with the AML/CFT Act are "the minimum required" to keep the international community happy.
According to ACT, the legislation as it stands isn't up to standard and it piles compliance costs on businesses with the regulated struggling to understand what's required of them.
"I expect that people will actually come forward and then we'll have to assess whether what they're suggesting is something that we can pursue as a party. But at this point no one's doing anything about it and it's time someone did," says Seymour.
The Paris-based Financial Action Task Force, or FATF, is the inter-governmental body that sets international standards, and is considered the global money laundering and terrorist financing watchdog. It released a mutual evaluation of NZ in April.
Although largely positive, FATF's response did highlight some issues with NZ's efforts to combat money laundering and the financing of terrorism.
FATF said the breadth and depth of AML/CFT oversight of NZ banks doesn't adequately reflect the risk and complexity of the banks partly because the Reserve Bank (RBNZ) isn't well resourced enough.
FATF also highlighted the openness of NZ companies, trusts, limited partnerships and nominee director and shareholder arrangements to abuse for nefarious purposes.
The RBNZ is one of three NZ supervisors under the AML/CFT Act, alongside the Financial Markets Authority (FMA) and Department of Internal Affairs (DIA). The RBNZ supervises banks, life insurers, and non-bank deposit takers.
The FMA supervises securities issuers, trustee corporations, futures dealers, collective investment schemes, brokers and financial advisers.
And the DIA supervises real estate agents, lawyers, accountants, casinos, money changers, trust and company service providers, and other entities not covered by the RBNZ or FMA.
---
Like what you read? Support our independent journalism. Find out how.
---
Ministry of Justice review underway
A Ministry of Justice-led statutory review of the AML/CFT Act getting underway will look to address "technical shortcomings in legislation identified by the FATF," the Ministry says.
Leading AML/CFT Act barrister Gary Hughes, who is working with AML/CFT Act reporting entities on submissions, says there are a range of issues that deserve close attention in reforming a complex system. These, Hughes suggests, could include:
1. Ways to reduce complexity in the law, and discretionary interpretations by the regulators, and hence compliance costs;
2. Better use of intermediaries and chains of reliance – the cost and variability in the system is a barrier to many small firms, unlike the large banks;
3. Greater consistency of regulatory outcomes - including whether we need so many various agencies in the AML/CFT ring;
4. Privacy and information sharing problems – how to control vast rivers of reportable data, and reduce duplication of customer due diligence effort;
5. Proper cost-benefit analysis to be applied before more reforms are loaded on top of existing obligations;
6. Improved mechanisms for handling risks around beneficial ownership and opaque structures, including trusts and trustee arrangements;
7. Ways to fine-tune the enforcement powers, including checks and balances if more tools are to be provided to the regulators.
*This article was first published in our email for paying subscribers. See here for more details and how to subscribe.