US jobs expanding faster; US car sales turn higher; US consumer credit jumps; Japan, Taiwan and EU report positive data; but bond yields sink; UST 10yr 1.44%, oil and gold higher; NZ$1 = 71.1 USc; TWI-5 = 74.9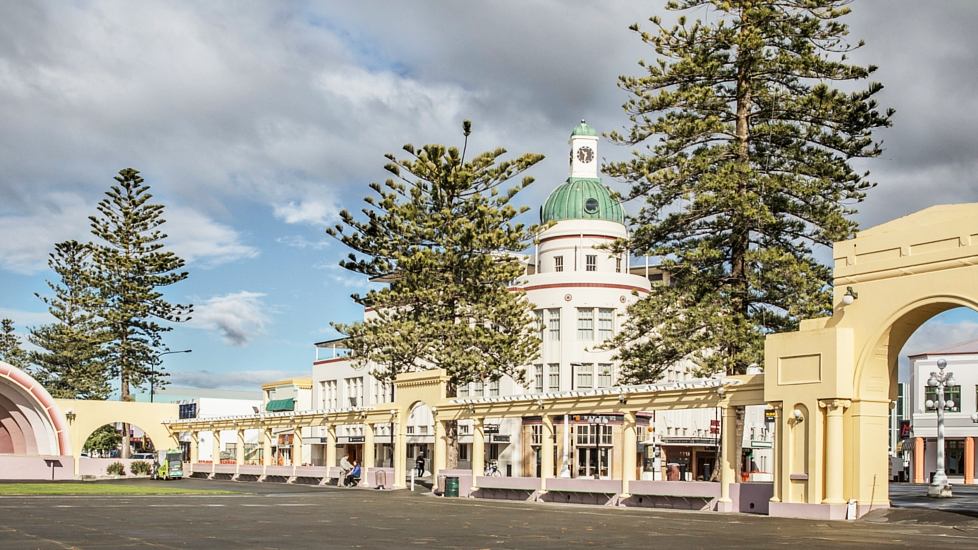 Here's our summary of key economic events overnight that affect New Zealand with news the core driver of the global economy, the economic activity of the American middle classes, appears to be in improving shape.
US non-farm payrolls came in better than expected with +531,000 new jobs added. This happened despite a shrinkage of -73,000 in public payrolls. A gain of +450,000 was expected. US employment has increased by +18.2 mln since low point in April 2020 but is still down by -4.2 mln from the pre-pandemic level in February 2020. Their participation rate is unchanged at a low 61.6%.
Average hourly earnings rose the expected +4.9% in October from a year ago, basically keeping pace with headline inflation.
But we are still left with the statistical conundrum we raised last month. Perhaps seasonal adjustments are not working as well after the pandemic shocks. You may recall we noted the September headline s.a. gain of +312,000 jobs was far removed from the actual gain then of +647,000. It is more pronounced in October where the actual rise in non-farm payrolls is a rather impressive +1,558,000 from September and taking the employed workforce of 149,217,000. In that context, it does seem like the reported +531,000 greatly under-reports what is actually happening. And the stellar actual numbers probably mean there will be no stagnation with the current inflation.
Perhaps underlining that, American supply chains are expanding fast still. October's Logistics Manager's Index of 72.6 continues the above-70 level for nine straight months now, a level deemed as a significant expansion.
US vehicle sales which have been falling consistently since April, turned up in October to run at an annual rate of just on 13 mln (but far below China which has also been declining but is a significantly larger market). The recent improvement may be more related to the improved supply of computer chips for cars than of demand.
And there has been more confirmation that the US expansion has legs with the release of September consumer credit data showing a much stronger than expected +8.3% rise at an annual rate.
North of the border, Canada's job expansion slowed in October, rising +31,200 and below expectations, and well below the +157,000 gain in September. But at least they have returned to pre-pandemic levels of employment.
In something of a surprise, Japanese household spending jumped +5% in September from August. That is a large move for them. It has reined-in the year-on-year decline quite a bit. A rise was expected in September from August, but the one delivered was about twice that expectation.
And staying in Japan, a major mobile phone network will soon test technology that will charge small personal electronic devices like earbuds, smartwatches and other wearable devices by simply walking near a mobile base station. And in the West, that is sure to spark more conspiracy angst among the anti-everything brigade.
Economic news out of China seems very controlled these days, with only light-weight 'good news' populating their media. The run of substantial positive data stories seems to have vanished. The lack of public introspection leaves you with the strong suspicion not all is well in the Middle Kingdom.
Taiwanese inflation was unchanged in October from September, and is running at +2.6% year-on-year.
Retail sales volumes in the EU were steady in September from August even if they were slightly disappointing, but are up +2.5% from a year ago, and up +5.4% from September 2019.
The price of aluminium is now falling fast. It has been rising all year, but from mid-August it took off. But after hitting a high in mid-October, it has fallen as fast as the August/September run up. And magnesium is also past its ready heady peak. Further, iron ore just keeps on falling. But just as dairy prices are benefiting from the global re-opening of the foodservice industry, so is palm oil. The seeming global addiction to palm oil is an unfortunate environmental and climate signal, with high prices sure to encourage more planting at the expense of native tropical habitats.
Bond market signals seem quite at odds with other markets. Bond prices are rising again, yields are falling and quite sharply today. These bear signals aren't being respected in equity, commodity or currency markets, nor in technology markets. But one of them will be wrong and at some point a re-rating will occur.
In Berlin, it seems it doesn't pay to disappoint your bosses - if you work in the Russian embassy. This is a very Russian 'resignation'.
In Australia, with the reopening of their borders, professional firms are bracing for an exodus of young talent. Business leaders expect pent-up demand will make the already tight labour market even tighter.
And staying in Australia Delta cases in Victoria have jumped again to 1343 cases reported there yesterday. There are now 18,952 active cases in the state and there were another 10 deaths yesterday. In NSW there were another 249 new community cases reported yesterday with 3,065 active locally acquired cases, and they had another 3 deaths yesterday. Queensland is reporting another three new cases. The ACT has 6 new cases. Overall in Australia, more than 79% of eligible Aussies are fully vaccinated, plus 10% have now had one shot so far.
The UST 10yr yield opens today at 1.44% and down another -8 bps overnight. that is a weekly fall of -9 bps. The US 2-10 rate curve starts today flatter at +107 bps. And their 1-5 curve is very much flatter at +91 bps, while their 3m-10 year curve is flatter too at +142 bps. The Australian Govt ten year benchmark rate is down -4 bps at 1.75%. The China Govt ten year bond is down -3 bps at 2.91%. The New Zealand Govt ten year is down -4 bps at 2.54%. A week ago its was at 2.60% and two weeks ago at 2.44%.
On Wall Street, the S&P500 has opened today up another minor +0.2% in the Friday afternoon trade, up +1.7% for the week and a new all-time record high. Overnight, European markets were all higher by about +0.5%. For the week Paris is up +2.5%, Frankfurt is up +1.8% and London is up 0.9%. Yesterday Asian markets struggled; Tokyo fell -0.6% for a weekly but locked in a +2.8% weekly rise. Hong Kong fell 1.4% and booked a weekly loss of -1.6%. Shanghai ended its session down -1.0% for a -1.1% weekly retreat. The ASX200 ended its Friday session up +0.4% for a strong weekly gain of +1.8% while the NZX50 was the odd man out, ending with a strong +1.0% Friday rise, but an overall weekly dip of -0.2%.
The price of gold will start today at US$1813/oz and a +US$21 rise from this time yesterday. For the week it is up +US$30/oz.
And oil prices have recovered +US$1 at just on US$80.50/bbl in the US, while the international Brent price is now just over US$82.50/bbl.
The Kiwi dollar opens today little-changed at just over 71.1 US. Against the Australian dollar we are little-changed too at 96.1 AUc. Against the euro we are unchanged at 61.5 euro cents. That means our TWI-5 starts today the same as this time yesterday at just over 74.9, but still well over the top of the 72-74 range of the past eleven months.
The bitcoin price has held since this time yesterday, and now at US$61,013 and a minor -0.4% dip. Volatility over the past 24 hours has been modest at just over +/-1.5%.
The easiest place to stay up with event risk today is by following our Economic Calendar here ».