China momentum leaking away; Germany struggles with inflation; central banks raise rates; Turkish disaster deepens; CFPB tackles BNPL; UST 10yr 1.39%; oil down and gold up; NZ$1 = 67.5 USc; TWI-5 = 72.2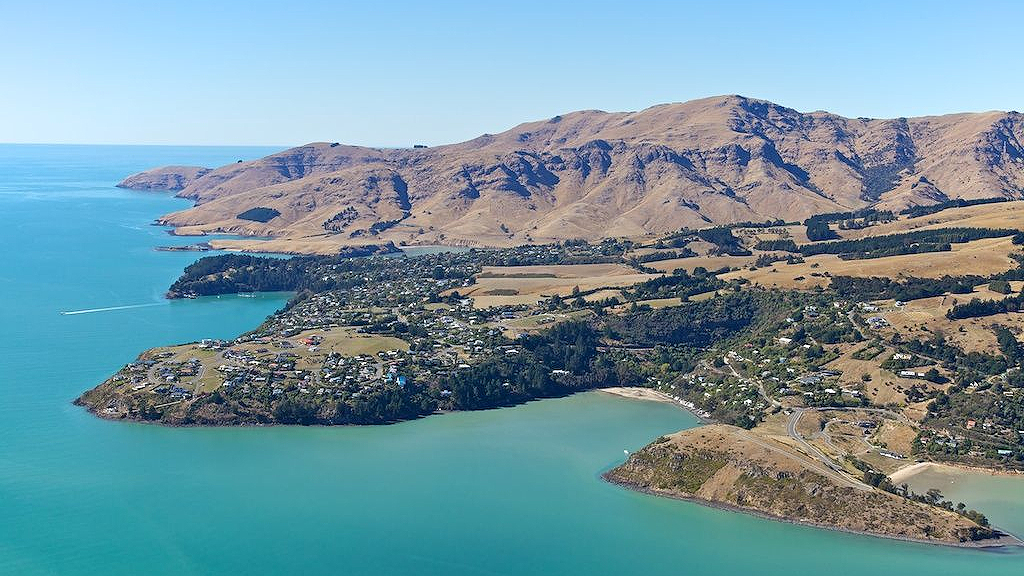 Here's our summary of key economic events overnight that affect New Zealand with news more central banks are raising rates in response to inflation's surge.
But first in China, they reported that fiscal revenue is still falling, and falling faster with a fifth straight month of declining tax receipts, especially from the private sector and SMEs.
And that comes after China revised down its 2020 GDP growth to 2.2%. Some now think 2021 growth will be lucky to reach 5%.
Meanwhile, S&P has become the latest ratings agency to declare Evergrande in default.
In China, foreign direct investment rose almost +16% in November from the same month in 2020, reaching NZ$235 bln in the month. But most of this is now coming from 'partners' in their Belt & Road initiative, rather than from first world investment. These heady increases are slowing, from +20% in September to +18% in October to +16% in November.
In Germany, business confidence as measured by the widely-watched Ifo survey fell for a sixth month in December and to its lowest level since February. It was a fall greater than expected. Confidence in the near-term economic outlook is weakening due to renewed restrictions to curb the country's fourth wave of the pandemic as the effects of supply bottlenecks go on and on.
But there are some signs the factory inflationary pressures are moderating. Even though producer prices rose +19.2% from a year ago, the December level came in with a rise much less than expected over November (+0.8% vs +1.4% expected). That might not mean much if later data resumes the climb, or it could be an early indication of a topping out. It is hard to see however, how +19% cost increases can be tolerated, even if most of it comes from high-cost Russian energy.
In Russia, these same energy rises are causing their economy indigestion. They raised their official interest rate by +1% overnight to 8.5% and back to 2017 levels to keep a lid in their wave of inflation. They also said more hikes are coming because even more inflation is probably coming.
In Turkey, the situation is going from very bad to much worse. The further sharp fall in their currency after the recent interest rate cut (and the selling of FX reserves to support it turned into a vast waste of money) has brought a trading halt in the main stock exchange. Even after their 50% hike in the minimum wage a few days ago, the raging inflation means the affected workers are still worse off than a year ago. The situation is now so bad the what is required to sort the gigantic mess out will likely be equally painful.
Mexico also raised rates overnight, up +50 bps to 5.50% and also tackling entrenched inflation here. It was their fifth straight rise.
The Bank of Japan left its interest rate settings unchanged, but decided to wind down its pandemic support. They did say that they see good a good economic recovery building there and private spending starting to rise in the way they want.
An American regulator said it was investigating the buy-now, pay-later industry with an investigation into the largest operators there, which includes two of Australia's largest (AfterPay and Zip). Shares in both fell heavily after the announcement. The US regulator is concerned about accumulating debt, regulatory arbitrage, and data harvesting in a consumer credit market already quickly changing with technology.
In Australia, pandemic cases in Victoria were 1503 reported yesterday. There are now 12,578 active cases in the state - and there were another 7 deaths. In NSW there were 2213 new community cases reported yesterday, and another big jump, with 9,569 active locally acquired cases, but only one death. Queensland is reporting seven new cases. The ACT has 20 new cases. Overall in Australia, 89.8% of eligible Aussies are fully vaccinated, plus 3.9% have now had one shot so far.
The UST 10yr yield opens today at 1.39% and a -4 bps slip from this time yesterday after the US Fed signals. That is a -10 bps fall from a week ago. The UST 2-10 rate curve starts today flatter at +76 bps. Their 1-5 curve is flatter at +91 bps, while their 3m-10 year curve is flatter at +135 bps. The Australian Govt ten year benchmark rate is little-changed at 1.57%. The China Govt ten year bond is unchanged at 2.87%. The New Zealand Govt ten year is -3 bps lower at 2.27%.
Wall Street has opened its Friday session with the S&P500 down -0.7% in afternoon trade and heading for a -1.6% weekly retreat. Overnight European markets were very mixed with London up +0.1% and Paris down -1.1%. Yesterday, Tokyo closed down -1.8%, Hong Kong closed down -1.2%, and Shanghai also closed down -1.2% on the day. The ASX200 ended up +0.1% for a weekly loss of -1.0%, while the NZX50 fell another -0.5% for a weekly loss of -0.7%.
The price of gold will start today at US$1805/oz and up another +US$7 from this time yesterday. And that is a +US$20 gain in a week.
And oil prices start today -US$1.50 lower at just under US$71/bbl in the US, while the international Brent price is now just under US$73.50/bbl.
The Kiwi dollar opens today firmer at 67.5 USc and down -½c from this time yesterday. Against the Australian dollar we are soft at 94.5 AUc. Against the euro we are down at 59.9 euro cents. That means our TWI-5 starts the today down -40 bps at 72.2 and back to its four month lows.
The bitcoin price is weaker at US$46,933 and down -3.2% from this time yesterday. We have ended the week -0.3% lower than where we started. Volatility over the past 24 hours has been high at just on +/- 3.2%.
The easiest place to stay up with event risk today is by following our Economic Calendar here ».