Brighter economic data continues in the US; inflation with supply chain issues creates tough choices; Russian costs skyrocket, confidence falls; UST 10yr 1.47%; oil and gold firmer; NZ$1 = 68.2 USc; TWI-5 = 72.7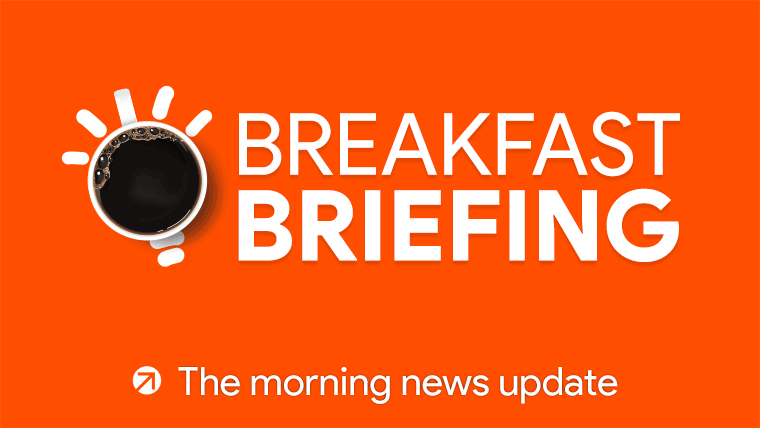 Here's our summary of key economic events overnight that affect New Zealand with news there been a set of somewhat surprising good economic news just ahead of the holidays.
The final US GDP result for Q3-2021 came in better than expected with a +2.3% expansion when the earlier estimates had signaled +2.1%. It not a huge positive change, but it wasn't expected. And for an economy as large as the US, that +0.2% is an extra US$50 bln of annualised activity and is largely based on better personal consumption levels than had previously been estimated.
Also better than expected, and much more current, is consumer sentiment. The widely-watched Conference Board survey advanced sharply in December, continuing a three month shift up. And concerns about inflation declined after hitting a 13-year high last month.
Existing home sales rose faster in November than October, although this rise wasn't quite as strong as anticipated. Still, homes are now selling at their fastest pace since February.
The estimates for expansion in the US economy in the final quarter of 2021 are actually very positive. The Atlanta Fed's GDPNow tool signals an expansion topping +7%. Most other analysts see it closer to a +6% annualised expansion. Either way, the US economy should add more than +US$1.4 tln in real activity and far more than the inflationary impact.
But inflation is the thing to watch in 2022. It is being embedded into everything now. In the US transportation and logistics providers are demanding big boosts in prices for contracts for the coming year. Strong demand and tight capacity in freight markets are likely to persist. Pressures like this encourage re-shoring. But re-shoring is to an environment of higher costs, permanently. The cost of 'logistics safety' is now being embedded. What will be interesting to watch is how far that will go when Asian goods continue to cost less and probably significantly so as Asian/Chinese suppliers struggle to win orders. China is now pivoting back to 'supporting' their exporters. Price advantages can win many orders. Not every company will forsake low-cost manufacturing even if it comes with logistics downsides.
We don't often report on the Russian economy, but two data points caught the eye today. Producer prices rose +29% year-on-year in November along with consumer prices. And consumer confidence - which is never positive in Russia, is falling more negative again. And both data sets are as produced by the Kremlin.
In the UK, Omicron cases have surged to more than 100,000 per day with what appears to be the world's worst pandemic management system. While hospitalisation rates are lower than Delta, the actual number of hospitalisations is staying moderately high. Their death rate is holding at about 170/day.
In Australia, 1503 pandemic cases in Victoria were reported yesterday. There are now 13,888 active cases in the state - but there were another 6 deaths. In NSW there were 3763 new community cases reported yesterday, and another big jump, with 21,991 active locally acquired cases, and 2 more deaths. Queensland is reporting 79 new cases. The ACT has 58 new cases. Overall in Australia more than 4000 cases were reported yesterday, an all-time record high. 89.6% of eligible Aussies are fully vaccinated, plus 3.5% have now had one shot so far.
Wall Street has opened its Wednesday session with the S&P500 up +0.7% and building on yesterday's rise. Overnight, European markets all rose more than +1.0% with the exception being London which was up +0.7%. Yesterday Tokyo gained another +0.2%. Hong Kong was up +0.6% but Shanghai slipped -0.1%. Bothe the ASX200 and the NZX50 gained a minor +0.1% on the day.
The UST 10yr yield opens today at 1.46% and a -2 bps dip since this time yesterday. The UST 2-10 rate curve starts today a little flatter at +79 bps. Their 1-5 curve is marginally steeper +96 bps, while their 3m-10 year curve is little-changed at +144 bps. The Australian Govt ten year benchmark rate is off -1 bp at 1.64%. The China Govt ten year bond is down -2 bps at 2.86%. The New Zealand Govt ten year is also up +3 bps at 2.27%.
The price of gold will start today at US$1799/oz and up +US$12 from this time yesterday.
And oil prices start today +US$1 higher at just over US$72/bbl in the US, while the international Brent price is now just over US$74.50/bbl.
The Kiwi dollar opens today almost +¾c firmer at just under 68.2 USc. Against the Australian dollar we are softer at 94.4 AUc. Against the euro we are back up to 60.2 euro cents. That means our TWI-5 starts the today up at 72.7 and a further gain of +40 bps overnight.
The bitcoin price is up to US$48,888 and a mere +0.5% above this time yesterday. Volatility over the past 24 hours has been modest at +/- 1.3%.
The easiest place to stay up with event risk today is by following our Economic Calendar here ».