US trade deficit widens; South Korean business confidence rises; Turkey's currency falls again; WHO warns of pandemic tsunami; UST 10yr 1.54%; oil firm but gold soft; NZ$1 = 68.3 USc; TWI-5 = 72.8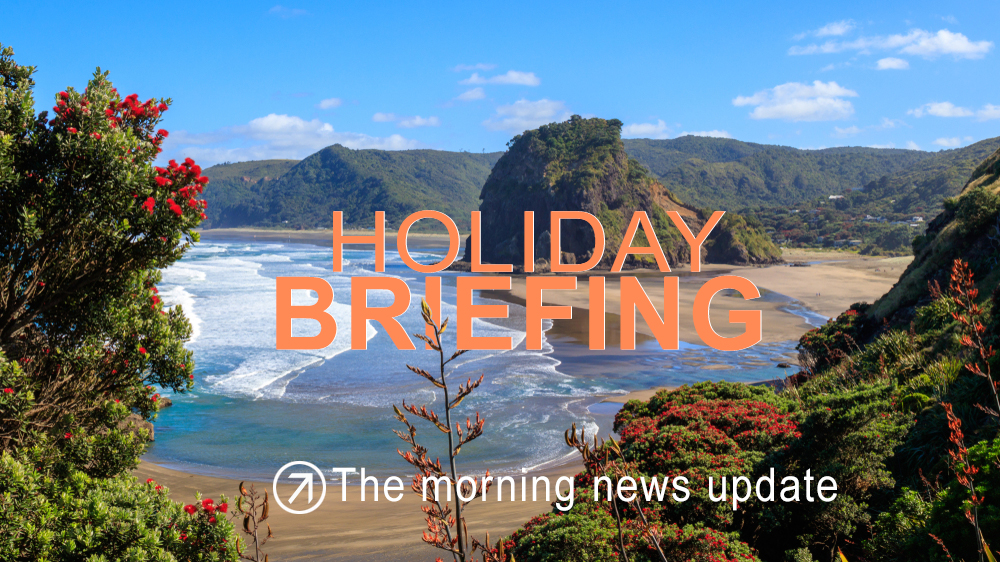 Here's our summary of key economic events overnight that affect New Zealand with news Australia's official tolerant attitude to Omicron infections sees it about to sweep over its population.
But first in the US, their merchandise trade deficit widened to a new record high of US$97.8 bln in November from a revised US$83.2 bln in October. Imports rose +4.7% reflecting the ongoing recovery in domestic demand due to rising wages and a fast-recovering economy. Meanwhile, exports were down -2.1%. Both wholesale and retail inventories are creeping higher, in response to the supply-chain difficulties that are just not going away.
US pending home sales unexpectedly dipped. Contracts to buy US previously owned homes fell -2.2% in November from October when a +0.5% rise was expected. This follows a 7.5% surge in October, amid limited supply and high home prices.
The latest US Treasury 7yr bond auction has brought lower yields in a well-supported auction today. This event delivered a yield of +1.40% pa, compared to 1.53% in the equivalent event a month ago.
South Korean business confidence rose in December and the outlook for January was also revised higher.
In Turkey, their currency fell heavily again yesterday, down -6% on the day, just days after last week's Government rescue effort. It is now back to where it was at the start of December. They are battling +20% inflation, in part caused by the fast-retreat in their currency. The guarantees the Turkish government offered as part of that plan may have a very expensive downside. The yield on Turkey's 10 year government bond now exceeds 25%.
The WHO is warning of a 'tsunami of cases' worldwide as they see surges in both Delta and Omicron.
In Australia, there were 11,201 new community cases reported yesterday in NSW, a doubling, now with 61,332 active locally-acquired cases, but only 3 more deaths. Health officials there say 10%+ of people will likely catch Omicron. What is interesting about these numbers is that despite the NSW Premier telling people to ignore the risks because the economy needs their spending, huge numbers of its citizens are isolating and cancelling plans to be out in the community. And 3767 pandemic cases in Victoria were reported yesterday, also a massive jump. There are now 19,994 active cases in the state - and there were another 5 deaths there. Queensland is reporting 1589 new cases and 7 more deaths. In South Australia, new cases jumped to 1472 yesterday. The ACT has 138 new cases and Tasmania 55 new cases. Overall in Australia, 18,149 new cases were reported yesterday and the pressures on their health system have been ratcheted up, while 90.2% of eligible Aussies are now fully vaccinated, plus 3.2% have now had one shot so far.
The UST 10yr yield opens today at 1.54% and a +6 bps rise. The UST 2-10 rate curve starts today recovering its steepness at +80 bps. Their 1-5 curve is flatter +91 bps, while their 3m-10 year curve is steeper at +154 bps. The Australian Govt ten year benchmark rate is up +3 bps at 1.62%. The China Govt ten year bond is down -1 bp at 2.81%. The New Zealand Govt ten year is also lower and by -4 bps at 2.25%.
On Wall Street, the S&P500 is trading flat in Wednesday afternoon trade. But it is still near its record high. Overnight, European markets were all lower by about -0.5% after yesterday's big rise. London started trading again in catchup mode. Tokyo finished its Wednesday trade down -0.6%. Hong Kong lost -0.8% and Shanghai -0.9% yesterday. The ASX200 ended up +1.2% and the NZX50 gained +0.4%, both in very light trade.
The price of gold will start today at US$1804/oz and down -US$6 from this time yesterday.
And oil prices start today just a little firmer at just over US$76/bbl in the US, while the international Brent price is now just under US$79/bbl.
The Kiwi dollar opens today a little firmer and is now at just over 68.3 USc. Against the Australian dollar we are also firmer at 94.3 AUc. Against the euro we are little-changed at 60.2 euro cents. That means our TWI-5 starts the today up at 72.8.
The bitcoin price is down marginally at US$47,690 and -0.4% below this time yesterday and holding its new lower level. Volatility over the past 24 hours has been modest at +/- 1.6%.
The easiest place to stay up with event risk today is by following our Economic Calendar here ».