World factory activity expanding; Evergrande in new trading halt; RCEP underway; Turkish inflation leaps; Aussie house price growth stalls; Apple worth US$3 tln; UST 10yr 1.63%; oil and gold soft; NZ$1 = 67.9 USc; TWI-5 = 72.6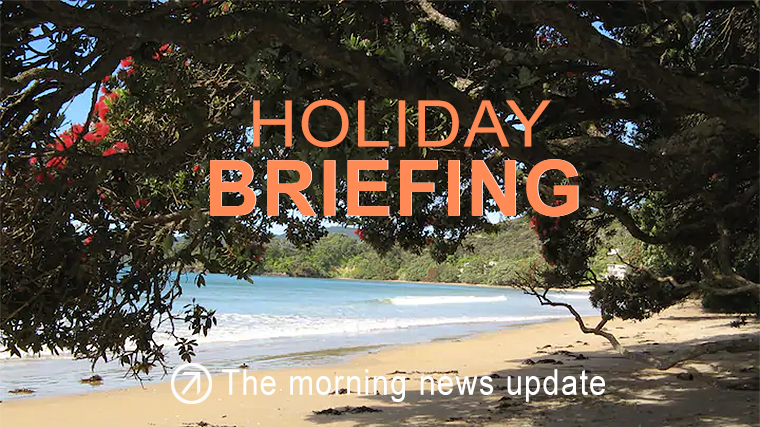 Here's our summary of key economic events overnight that affect New Zealand with news the New Year seems to have started out positively.
The main data released overnight was for December PMIs. Almost all are expanding.
In the US however, their output expansion is restrained as firms register slower upturn in new orders. The rate of cost inflation remains marked despite easing to softest since June. Their backlogs of work rose at the slowest pace for ten months. Still, the overall expansion remains solid and far above its historic levels.
Tesla reported record quarterly deliveries that far exceeded Wall Street estimates despite a global chip shortage for cars. Hyundai and Kia forecast that their combined global annual sales will jump more than +12% this year, even though the chip crunch made them miss their targets in 2021. Analysts said the target is reasonable.
In Europe, the story was similar, but the level of expansion is now higher than for the US and also well above their historic average. However, in response to the supply chain issues, they are building inventories.
The situation in Taiwan is also very similar. In South Korea they reported gains from a lower level.
Hong Kong retail sales rose only modestly in November from their locked-down November of a year ago.
In China, Evergrande shares were suspended yesterday after a report it was told to demolish 39 residential buildings in ten days in Hainan Province. Overall, China's property developers have mounting bills to pay in January and shrinking options to raise necessary funds. The industry will need to find about US$200 bln to cover maturing bonds, coupons, trust products and most importantly deferred wages to millions of migrant workers. Beijing wants those payrolls sorted by the end of the month to avoid the risk of social unrest.
Meanwhile China's RCEP trade block is now in action, one of the largest trading blocks of all time with 15 members. New Zealand is a member. 65% of trade between China and ASEAN, Australia and New Zealand will be tariff-free, less with others. It has dodgy environmental and labour standards. China is clearly aware of these flaws and want to join the higher-standard CPTPP.
In Turkey, new official data shows their inflation rate exceeded 36% in the year to December.
In Australia, house prices in Melbourne fell in December from November. In Sydney they barely rose.
And staying in Australia, there were 20,794 new community cases reported yesterday in NSW, a doubling in less than a week, now with 141,722 active locally-acquired cases, and 4 more deaths. And 8,573 pandemic cases in Victoria were reported yesterday, also a big jump. There are now 38,118 active cases in the state - but there were only 3 deaths there. Queensland is reporting 4,249 new cases but no more deaths. In South Australia, new cases have risen to 2552 yesterday. The ACT has 514 new cases and Tasmania 466 new cases, all big increases. Overall in Australia, 37,059 new cases were reported yesterday and their hospitalisation rates are now back nearly to the peak Delta levels. They will surely pass that in the next 14 days.
The UST 10yr yield opens today at 1.63% and +11 bps higher that on New Year's Eve. The UST 2-10 rate curve starts today steeper at +85 bps. Their 1-5 curve is much steeper +97 bps, while their 3m-10 year curve is also steeper at +158 bps. The Australian Govt ten year benchmark rate is up +5 bps at 1.67%. The China Govt ten year bond is unchanged at 2.79%. The New Zealand Govt ten year is firmer by +4 bps at 2.32%.
Wall Street's first trading session of the year has started modestly positive, up +0.3% in early afternoon trade. Overnight, European markets that did trade were up about +0.9%. (London wasn't one of them.) Yesterday, Tokyo was closed, Hong Kong fell -0.5% and Shanghai was closed too. Both the ASX and NZX were closed.
Apple has become the first firm ever to exceed a capitalisation of US$3 tln with the share price topping US$182.856 a share on the Nasdaq exchange. The stock is up +38% since the beginning of 2021.
The price of gold will start today at just under US$1800/oz and down -US$14 from where we left it on Friday.
And oil prices start today -US$1 softer at just under US$76/bbl in the US, while the international Brent price is now just over US$78.50/bbl. It has been volatile in the past 24 hours.
The Kiwi dollar opens today lower at 67.9 USc. Against the Australian dollar we are firmer at 94.4 AUc. Against the euro we are little-changed at 60.2 euro cents. That means our TWI-5 starts the today still at 72.6.
The bitcoin price is lower to open the year at US$46,612 and -2.0% below where we left it on New Year's Eve. Volatility over the past 24 hours has been modest at +/- 1.4%.
There will be no podcast version of this Briefing today. That will return tomorrow.
The easiest place to stay up with event risk today is by following our Economic Calendar here ».