Fed ready to raise rates; US data positive; Canada trade rises; China PMI's inch up; German CPI rises, EU PPI high; food prices at 10yr high; UST 10yr 1.73%; oil firm and gold weak; NZ$1 = 67.5 USc; TWI-5 = 72.2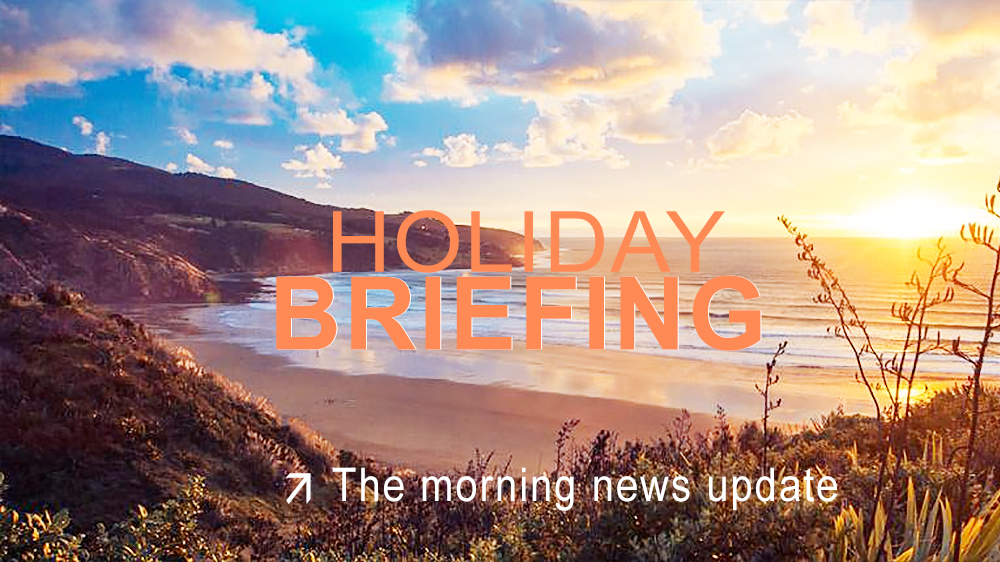 Here's our summary of key economic events overnight that affect New Zealand with news the US economic engine is propelling the global expansion again.
First, a US Fed member has been explicit overnight about when the Fed will act. Jim Bullard says they could start to raise their target interest rate as soon as March and shrink the central bank's balance sheet as a next step in response to surging inflation.
Initial jobless claims in the US rose slightly last week, but a lot of the actual rise was seasonal. There are now almost 1.9 mln people on these benefits reflecting that seasonal rise.
All eyes are now on the December US non-farm payrolls growth which will be released tomorrow. Analysts have kept their forecasts at +400,000 new jobs.
New orders for American manufactured goods rose by +1.6% from a month earlier in November, the largest increase since May and slightly above market expectations of +1.5%. They are more than +16% higher than year-ago levels.
The booming American economy is sucking up imports too. Their exports rose but imports rose faster and that raised their overall November trade deficit for both goods and services. That deficit now amounts to just -3.7% of US GDP and is only 15% of domestic factory orders. And it is a key driver of the international economy.
The widely-watched ISM Services PMI fell to 62 in December from a record high of 69.1 in November, well below market forecasts of 66.9 but still pointing to the 19th consecutive month of growth in the sector. The demand for services remains strong and sustained, but companies continue to struggle with inflation, supply chain disruptions, capacity constraints, logistical challenges and shortages of labour and materials.
Canada also reported its November trade result, and that came in at a modest surplus, with prior month results being revised up too. It's their best result in 13 years. For them, exports are rising faster than imports. This should be seen as a very good result in the light of the flood-closure of the important Vancouver port in the month.
China reported its official PMIs for December late yesterday, and like the unofficial ones, they show a small improvement. But the factory one is pretty modest. The services one shows a moderate expansion however. However, compared to the US, Japan, and the EU, China is now the laggard.
But their property sector default woes just aren't going away.
Taiwan reported December CPI overnight, and as we noted yesterday for Thailand and the Philippines, there is no sign of excessive inflationary pressures here.
However, in Germany there is. Their December CPI is +5.3% and that is above what was expected, and its highest 30 years.
But German factory order growth for December came in better than expected with a rising trend.
EU producer prices are a problem however, up +23% in a year even if the more recent increases are running at a rate less than that. Obviously, Russian energy prices are a big part of that as a geo-political game is being played on them. But nickel prices hit a ten year high yesterday, which shows it is a broader issue.
And it's not just industrial goods. World food prices jumped 28% in 2021 to their highest level in a decade and hopes for a return to more stable market conditions this year are slim, the UN's food agency said. Dairy prices were one of the few categories to end the year with a rise from November.
Also not easing are container freight rates, although bulk freight rates are slipping back to year-ago levels now.
In Australia, there were 34,994 new community cases reported yesterday in NSW, similar to the day before, now with 207,667 active locally-acquired cases (and undoubtedly an undercount), and 6 more deaths. And 21,997 pandemic cases in Victoria were reported yesterday, and another rise. There are now 64,861 active cases in the state - and there were 6 deaths there too. Queensland is reporting 10,332 new cases and one new death. In South Australia, new cases have slipped slightly to 3070 yesterday. The ACT has 992 new cases and Tasmania 751 new cases. Overall in Australia, 67,756 new cases were reported yesterday and their hospitalisation rates are now above peak Delta levels in some states. The sharp rise in the Northern Territories is very concerning. And their testing regime is buckling under lengthy wait times and stock shortages.
The UST 10yr yield opens today at 1.73% and another +3 bps higher that this time yesterday. The UST 2-10 rate curve starts today a little flatter at +86 bps as short rates rise faster. Their 1-5 curve is steeper +105 bps, while their 3m-10 year curve is also steeper at +168 bps. The Australian Govt ten year benchmark rate is up another +4 bps at 1.86%. The China Govt ten year bond is up +2 bps at 2.84%. The New Zealand Govt ten year is up +6 bps at 2.46%.
Wall Street seems to have accepted the new faster Fed rate-raising signals and is up +0.5% in Thursday trade. No tantrum here but there were big reactions elsewhere. Overnight, European markets fell sharply, down an average of -1.4% after having posted record highs earlier in the week. Yesterday, Tokyo fell even harder. down -2.9% while Hong Kong ended up +0.7%, and Shanghai fell -0.3%. The ASX200 fell -2.7% while the NZX50 fell -1.3%.
The price of gold started today at just under US$1791/oz and down -US$34 from this time yesterday.
And oil prices start today +US$1 higher at just over US$79/bbl in the US, while the international Brent price is now just under US$82/bbl.
The Kiwi dollar opens today -½c lower after the Fed minutes at 67.5 USc. Against the Australian dollar we are firmer at 94.2 AUc. Against the euro we are lower at 59.7 euro cents. That means our TWI-5 starts the today soft at 72.2.
The bitcoin price has fallen sharply from this time yesterday, down -7.0% at US$43,143. Volatility over the past 24 hours has been very high at +/- 4.5%.
The easiest place to stay up with event risk today is by following our Economic Calendar here ».