US inflation expectation stay at record high; IMF warns of major adjustments underway; China adds stimulus; high natural disaster losses; Virgin cuts back sharply; UST 10yr 1.79%; oil and gold soft; NZ$1 = 67.5 USc; TWI-5 = 72.1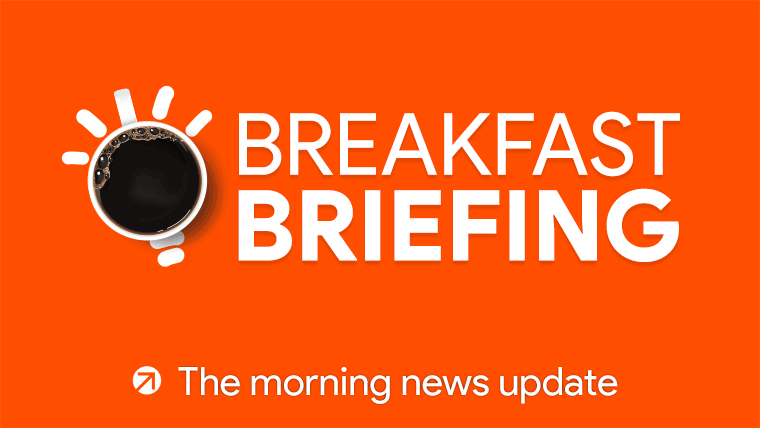 Here's our summary of key economic events over the weekend that affect New Zealand with news a global reassessment may be underway of the value of assets.
But first, US consumer inflation expectations remain high, confirming the prior month jump. Inflation expectations for the year ahead remained at a record 6% in December. Home price expectations rose to 5.5% from 5% in November. However, at the same time, households reported increased optimism about their labour market prospects, with earnings growth, job loss risk, and job finding expectations all improving. Households' income growth expectations also improved, rising to a new series high.
However, global equity markets are wobbling as US Treasury yields reached a new two-year high and investors fretted about the prospect of rising interest rates and a surge in pandemic infections. The NASDAQ has been hit particularly hard in 2022.
The IMF said emerging economies must prepare for American interest rate hikes, suggesting that faster than expected Fed moves could rattle financial markets globally and trigger capital outflows and currency devaluations..
In China, Premier Li has ordered a speed up issuance of local government special-purpose bonds to help boost investment activity. New stimulus is underway in China to stem their stuttering economy.
The EU jobless rate fell, and is now almost back to its pre-pandemic levels. The range is high though with Spain still recording 14% jobless while Czechia is at 2.2%. Germany is at 3.2%, France at 7.5%.
Global re-insurer Munich-Re reported that global natural disaster losses in 2021 totaled US$280 bln, of which US$120 bln were insured. That was similar to insured losses recorded for 2005 and 2011, but less than the record insured losses in 2017. The highest global natural disaster losses were US$355 bln in 2011. The US accounted for a very high share of natural disaster losses in 2021 (roughly US$145 bln or 40%), of which US$85 bln were insured (70% of the global total).
In a growing disaster of a different kind, Sri Lanka is begging China to forgive some of its debt after having taken on large obligations to China for vanity projects that can't earn enough to pay back what they signed up for.
Australian residential building consents rose slightly in November after hitting a 14-month low in October. While this was stronger than expected, it is not necessarily the beginning of an upward trend. Total building approvals are still -10% lower in November than September, and -30% lower than the peak in April. The increased popularity of working from home may support approvals in the short term, as could higher savings rates if the Omicron variant continues to impact spending. But ANZ notes there are bigger risks to building approvals looking further out, in particular higher Aussie interest rates.
Virgin Australia said it would reduce capacity across its network by around -25% for the rest of January and for February due to reduced travel demand and staff being required to isolate as pandemic case numbers rise in Australia.
In NSW, there were 20,293 new community cases reported yesterday, and a big drop from the day before, now with 303,795 active locally-acquired cases (and undoubtedly an undercount), and 18 more deaths. NSW hospitals face critical staff shortages, and they have been told the number of COVID-positive people needing inpatient care could exceed 4500 within a month. They are now up to 2030. 17,618 pandemic cases in Victoria were reported yesterday, also lower than the day before. There are now 78,093 active cases in that state - and there were more 2 deaths. Queensland is reporting 9,581 new cases (lower too) but no new deaths. In South Australia, new cases have risen to 4506 yesterday with 1 death. The ACT has 938 new cases and Tasmania 1218 new cases. Overall in Australia, 57,302 new cases were reported yesterday.
The UST 10yr yield opens today at 1.79% and with a +2 bps rise and a post-pandemic high. The UST 2-10 rate curve starts today marginally steeper at +91 bps. Their 1-5 curve is little-changed at +109 bps, while their 3m-10 year curve is steeper at +175 bps. The Australian Govt ten year benchmark rate is up +2 bps at 1.89%. The China Govt ten year bond is down -2 bps at 2.82%. The New Zealand Govt ten year is up a sharpish +7 bps at 2.53%.
Wall Street has opened this week very much lower with the S&P500 down -1.2% in afternoon trade. The earnings season is about to start, and those results will be adjusted with lower yields. Overnight, European markets were lower too by about -1.3% although London only fell -0.5%. Yesterday, Tokyo closed flat, Hong Kong rose +1.1% while Shanghai rose +0.4%. The ASX200 ended down -0.1% while the NZX50 ended down -0.6%.
The price of gold started today at US$1794/oz and a -US$3 slip since this time yesterday.
And oil prices start today a little lower too at just under US$78/bbl in the US, while the international Brent price is now just under US$81/bbl.
The Kiwi dollar opens today lower at 67.5 USc. Against the Australian dollar we are lower too at 94.2 AUc. Against the euro we are little-changed at 59.6 euro cents. That means our TWI-5 starts the today unchanged at 72.1.
The bitcoin price has changed little since this time yesterday, down -0.4% to US$41,889. Volatility over the past 24 hours has been high however at +/- 3.9% and it dipped below US$40,000 briefly.
The easiest place to stay up with event risk today is by following our Economic Calendar here ».