Powell turns hawkish; China eyes rate cut; Singapore eyes GST hike; OECD sees inflation jump; World Bank sees growth slowdown; UST 10yr 1.76%; oil and gold higher; NZ$1 = 67.7 USc; TWI-5 = 72.2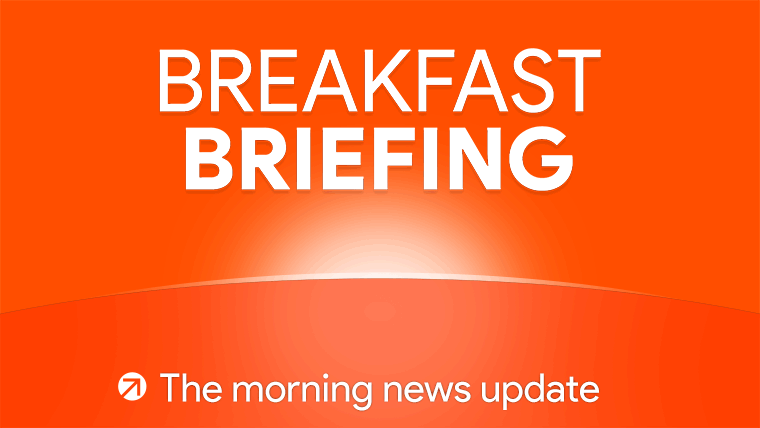 Here's our summary of key economic events overnight that affect New Zealand with news that higher inflation, lower growth and higher taxes lead the trends today.
At his Congressional confirmation hearing, Fed chairman Powell said inflationary pressures will last well into the middle of 2022 and they are addressing the problem by planning to raise interest rates and end asset purchases this year while a balance-sheet contraction could perhaps start later in 2022. He was hawkish on rate rises to get inflation back to the target level and prevent it from becoming entrenched. The Fed announced at its December meeting it would end its pandemic-era bond purchases in March, paving the way for three interest rate hikes by the end of 2022. But FOMC minutes released later showed a more hawkish Fed, and the central bank signaled it may become warranted to increase the federal funds rate sooner or at a faster pace than previously anticipated.
Markets haven't really reacted to the testimony, deeming the comments as confirmation of what they have priced in.
US retail sales in early January maintained a strong year-on-year expansion but the pace was a lot lower than pre-Christmas. 
There was a US Treasury bond tender today for their 3 year bond. It was well supported, but of note is the solid rise in yield, up from 0.96% pa at the equivalent tender a month ago, to 1.19% today.
In China, analysts are now looking for a cut in their 1 year medium term lending rate, expecting a -10 bps reduction soon to help weigh against their slowdown.
Singapore's government is weighing actually implementing a long-delayed GST increase from 7% to 9% to help pay for their big debt increases caused by their pandemic response and potentially setting an Asian example for countries also looking to drum up revenue for the same reasons.
The latest trading in the NZ carbon market is at NZ$68.60/NZU which is up nearly +6% from the start of the year. The EU carbon market is now at €80.90/tonne or NZ$136 equivalent. The EU price is quite volatile at present, but is back down to its end of 2021 level.
The OECD said inflation among its 38 members rose to 5.8% in November, a 25 year high.
And the World Bank says there is a pronounced slowdown underway globally and the economic expansion is expected to decelerate markedly from +5.5% in 2021 to +4.1% this year and reduce further to +3.2 in 2023 as pent-up demand dissipates and as fiscal and monetary support is unwound across the world.
The growth of international air cargo activity slowed unexpectedly in November after a prolonged period of strong performance. Many drivers of demand, such as consumption and new export orders, are performing well. However, air cargo is increasingly impacted by supply chain issues, notably with congestion at airports and a lack of capacity where it is most needed. International volumes in the Asia/Pacific region did relatively well, up more than +5% from pre-pandemic levels.
In New Zealand, Fonterra revised its current season milk collections down by -1.6% to 1.5 mln tonnes. They were expecting milking conditions to improve over the Christmas-New Year period, but this has not eventuated. This is likely to underpin dairy prices, and maybe by more than +1.6%, so the effect could be positive. Fonterra itself said "Due to the high demand for off-GDT sales, we had already reduced the volume we were offering on the GDT platform earlier in the season." The next dairy auction is on January 17, 2022. The futures market is presently suggesting WMP could rise +2.4%.
Australian retail sales in November came in much stronger than expected, but of course that was before the hard Omicron strike. We have previously reported how retail sales have slumped to lockdown levels in January, but that November result was impressive all the same, the +7.3% increase is the fourth strongest monthly rise in the series with retail sales now at their highest level ever recorded, and up +5.8% higher than the previous record set in November 2020. 
However the Australian trade balance eased back in November. It is still very positive at a +AU$9.4 bln surplus in the month, just less than the AU$10.8 bln in October. It was also less than the AU$10.1 bln surplus expected. Their surpluses peaked in July 2021 at +AU$13.4 bln so the November result is the smallest in seven months. For the year to November, they have recorded a surplus of +AU$123 bln for both goods and services, and that is up +70% from the same period in 2020 and an impressive +5.8% of Australian GDP.
In NSW, there were 25,870 new community cases reported yesterday, and a rise from the day before, now with 315,785 active locally-acquired cases (and undoubtedly an undercount), and 11 more deaths. NSW hospitals face critical staff shortages, and they have been told the number of COVID-positive people needing inpatient care could exceed 4500 within a month. They are now up to 2186. 19,491 pandemic cases in Victoria were reported yesterday, also higher than the day before. There are now 171,369 active cases in that state - and there were more 13 deaths. Queensland is reporting 20,566 new cases (much higher too) and one new death. In South Australia, new cases have fallen to 2941 yesterday with another death. The ACT has 1508 new cases and Tasmania 1379 new cases. Overall in Australia, 90,847 new cases were reported yesterday. A decent proportion (10%?) were from the RATs (rapid antigen test kits) but false positive and false negative results make these inclusions unreliable.
The UST 10yr yield opens today at 1.76% and with a -3 bps retreat. The UST 2-10 rate curve starts today notably flatter at +86 bps. Their 1-5 curve is slightly flatter at +107 bps, while their 3m-10 year curve is flatter at +172 bps. The Australian Govt ten year benchmark rate is down -2 bps at 1.87%. The China Govt ten year bond is unchanged at 2.82%. The New Zealand Govt ten year is little-changed at 2.54%.
Wall Street has opened today firmer with the S&P500 up +0.5% in afternoon trade helped by a strong rebound in tech stocks. Overnight, European markets all gained about +1.0% although London rose much less. Yesterday, Tokyo closed down -0.9%, Hong Kong closed flat while Shanghai fell -0.7%. The ASX200 ended down -0.8% while the NZX50 ended down -0.5%.
The price of gold started today at US$1815/oz and a +US$21 rise since this time yesterday.
And oil prices start today sharply higher with a +US$2.50 gain to just over US$80.50/bbl in the US, while the international Brent price is now just over US$83/bbl.
The Kiwi dollar opens today slightly firmer at 67.7 USc. Against the Australian dollar we are softish at 94.1 AUc. Against the euro we are little-changed at 59.6 euro cents. That means our TWI-5 starts the today also little-changed at 72.2.
The bitcoin price has firmed since this time yesterday, up +2.0% to US$42,745. Volatility over the past 24 hours has been moderate at +/- 2.9%.
The easiest place to stay up with event risk today is by following our Economic Calendar here ».