US CPI hits 7%; US budget improves; China's CPI lower; China's banks slow their lending; India's CPI rises; EU industrial production recovers; UST 10yr 1.72%; oil soft but gold higher; NZ$1 = 68.4 USc; TWI-5 = 72.6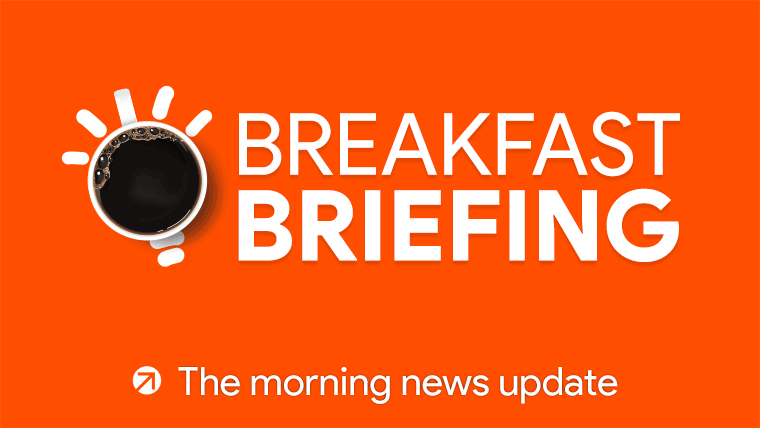 Here's our summary of key economic events overnight that affect New Zealand with news inflation pressures are confirmed today, setting the stage for more rate hikes.
American consumer price inflation reached 7% in December, a 40 year high but in line with what was expected. Food prices rose +6.3% and energy prices +29% in the year. The rest were up 5.5% for which clothing was up +5.8% and rents up +4.1%. Medical costs which are very high to start with were only up +2.5%. There is plenty of evidence here that cost increases are broad for households and probably not going away any time soon. But because there were no surprises in this data, markets are tending to consider it 'priced in'.
But for all that, it more or less confirms the US Federal Reserve will start raising its policy rate 'soon', probably in March. It can't let inflation get embedded at these levels.
Update: The US monthly budget statement for December showed a sharp improvement in the monthly budget deficit, down to just -US$21 bln in the month - which is almost in balance for them. (It was a -US$144 bln deficit in December 2020.) Much more responsible management of their budget is one factor, along with better tax flows from an improving economy.
Today's well supported US Treasury 10yr bond tender has brought sharply higher yields, up to 1.65% from 1.45% at the prior equivalent event a month ago.
China's consumer inflation rate fell to 1.5% in December, lower than for November, but still the second highest rate since mid 2020. Food prices fell, but that did not include prices for beef, lamb or milk.
China's producer price inflation eased to 10.3% in the year to December from 12.9% in November and below market forecasts of 11.1%. 
China's vehicle sales slipped in December from November, but rose for the whole year, consolidating it as the world's largest vehicle market. They sold just under 2.8 mln units in December, the eighth consecutive month of decline, as a global shortage of semiconductors continued to hurt the sector. Sales of new energy vehicles (NEV), including battery-powered electric vehicles, plug-in petrol-electric hybrids, and hydrogen fuel-cell vehicles, jumped +114% to 531,000 units in the month or 19% of all December sales. For full year 2021, car sales grew for the first time since 2017, up +3.8% to 26.3 million.
China new bank lending data for December confirms their current economic stall, with the expansion less than expected and less than in November. And that is despite their money supply being boosted more than expected.
India also release its December CPI data which was up +5.6%, more than the 4.9% in November but not as bad as the 5.8% anticipated. But it was the highest rate since July. India's central bank has a target to keep inflation in a wide 2%-6% range, so they aren't panicking.
However, India's industrial production growth slipped badly in November, rising only +1.4% when double that was expected and coming off a +4% rise the prior month. This probably got policymakers' attention.
EU industrial production recovered in November from an unexpectedly weak October, but that still left it -1.5% lower than year-ago levels.
The slow grinding recovery in international air travel is still very weak, with it still down -80% in November from the November 2019 levels. Europe and North America are down about half, but Asia/Pacific is still down -90%. This market is dormant, struggling to hold on (and only doing so with the aid of Governments, and recovering domestic traffic.
In NSW, there were 34,759 new community cases reported yesterday, and a rise from the day before, now with 333,235 active locally-acquired cases (and undoubtedly an undercount), and 21 more deaths. NSW hospitals face critical staff shortages, and they have been told the number of COVID-positive people needing inpatient care could exceed 4500 within the month. They are now up to 2,242. Half of all NSW ICU patients are unvaccinated. 21,693 pandemic cases in Victoria were reported yesterday, also higher than the day before. There are now 209,715 active cases in that state - and there were also 21 deaths. Queensland is reporting 22,069 new cases (higher too) and one new death. In South Australia, new cases have risen to 3715 yesterday with 7 more deaths. The ACT has 1078 new cases and Tasmania 1583 new cases. Overall in Australia, 102,567 new cases were reported yesterday. The WHO is saying it is way too early to treat Omicron like the flu, principally because the data doesn't support that yet, and that future mutations are still very likely.
The UST 10yr yield opens today at 1.72% and with another -4 bps retreat. The UST 2-10 rate curve starts today notably flatter again at +82 bps. Their 1-5 curve is slightly flatter at +105 bps, while their 3m-10 year curve is flatter at +168 bps. The Australian Govt ten year benchmark rate is down -5 bps at 1.82%. The China Govt ten year bond is softish at 2.81%. The New Zealand Govt ten year is down -5 bps at 2.50%.
Wall Street has opened today firmer with the S&P500 up +0.3% in afternoon trade. Overnight, European markets all gained about 0.7%. Yesterday, Tokyo gained a shar +1.9%, Hong Kong an even sharper +2.8% while Shanghai rose +0.8%. The ASX200 ended up +0.7% but the NZX50 ended down -0.2%.
The price of gold started today at US$1825/oz and another +US$10 rise since this time yesterday.
And oil prices start today marginally softer at just under US$80.50/bbl in the US, while the international Brent price is now just over US$84.50/bbl.
The Kiwi dollar opens today markedly firmer at 68.4 USc and a +¾c rise. Against the Australian dollar we are unchanged at 94.1 AUc. Against the euro we are firm at 59.9 euro cents. That means our TWI-5 starts the today up at 72.6.
The bitcoin price has firmed further since this time yesterday, up another +2.0% to US$43,603. The softer US dollar helped. Volatility over the past 24 hours has been moderate at +/- 2.0%.
The easiest place to stay up with event risk today is by following our Economic Calendar here ».