US PPI rise stays high; China hit by Omicron, supply chain woes deepen; non-ferrous metal prices leap; Australia struggles with virus impact; UST 10yr 1.72%; oil firm but gold soft; NZ$1 = 68.8 USc; TWI-5 = 72.8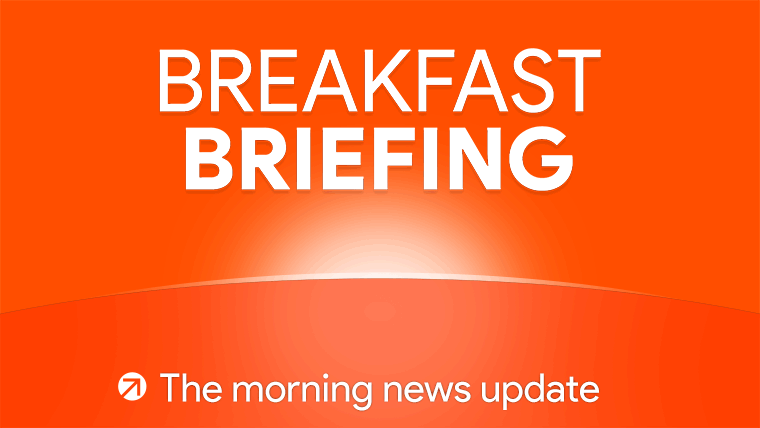 Here's our summary of key economic events overnight that affect New Zealand with news the Omicron surge in Australia is decapitating their workforce. It is about to do the same in China.
But first, US jobless claims rose last week and by more than was expected seasonally. There are now more than 2 mln people on these benefits - although on a seasonal and population adjusted basis this is the lowest level in almost 50 years (1973). And below pre-pandemic levels.
US producer prices didn't rise in December quite as much as feared, and the big +9.7% year-on-year was lower than the November level. Both results suggest that there is some topping out in the wholesale price pressure.
Meanwhile, a top Fed official confirmed they are fully engaged in fighting the inflation threat, confirming they have abandoned the 'transitory' view. And that may mean three rather than two rate hikes in 2022, with the first in March when their bond buying will probably end. One Fed member sees four increases in 2022.
China's foreign direct investment inflows are starting to slip, according to the December data released late yesterday. This metric is up +14.9% on a year-to-date basis, but that is the slowest rise in four months and indicates the December-alone rise is soft. Having said that, the December rise caps a very good year of inflows exceeding +NZ$250 bln, although this is now being driven by inflows from Belt & Road partners.
Meanwhile, Omicron is spreading in China and another port city is now in lockdown. The global impacts on supply-chains won't be helped by this as congestion is growing at the world's biggest port as shippers try to re-route goods. The threat to global trade from this is actually enormous.
And it is not just Chinese ports that are getting more snarled. The giant US West Coast ports, especially in Los Angeles are still struggling to clear long-embedded backlogs.
Outbound freight rates for containerised cargoes from China are rising again, which is not a good sign. Freight rates for bulk cargoes however are falling again, now down to year-ago levels.
Japan's machine tool orders stayed high in December, up +40% from year ago levels to just under ¥140 bln (NZ$1.8 bln) in the month. This is an historically high level even if it is slightly lower than for the prior two months and is +16% higher than for December 2019. This data is important because it confirm that global manufacturers are investing heavily in productivity again.
Back in 2006, the World Economic Forum produced a Global Risk Report that warned of a global pandemic threatening jobs and disrupted global trade along with social unrest leading to political polarisation and global tensions. They also said climate action was urgent. Guess what happened since. The 2022 WEF Global Risk Report now says extreme weather and climate action failure are the biggest evolving risks. The biggest existential threat over the next decade is the impact of weapons of mass destruction. And the collapse of multilateralism will make responding to these much worse. We ignored the 2006 report; what's the chance alt-reality Trumpification can be rolled back now?
In the meantime, we can note that the copper price has risen above US$10,000 per tonne again, tin is now above US$40,000/tonne for the first time ever, and nickel is back over US$22,000 and a decade high. Lithium carbonate is now over US$48,000 and rising fast. The leap in non-ferrous metal prices is a long-term signal that price pressures will remain tough to mitigate
In a similar vein, we should note that the local price of carbon (NZUs) has jumped to NZ$71/tonne in the past few days. (That compares with the EU's carbon permit price at NZ$133/tonne and flatlining in 2022.) The higher the NZ carbon price, the faster farms will be sold to foreigners to plant out in monoculture pines so they can claim the carbon tax benefit off NZ taxpayers. (And interestingly, it isn't dairy farms that are being converted because high dairy prices make it more economic not to sell them into carbon-credit farms.)
More than 10% of the Australian workforce may be off the job due to Omicron isolations now the Australian Treasury is estimating and that is having a serious impact on basic services, including supplying supermarket shelves. Some say their entire food chain is "out of whack".
In NSW, there were 30,541 new community cases reported yesterday, and a hope that they are topping out, now with 337,818 active locally-acquired cases (and undoubtedly an undercount), and 22 more deaths. Hospitals face serious staff shortages, and they have been told the number of COVID-positive people needing inpatient care could exceed 4500 within the month. They are now up to 2,383 having doubled in a week. Half of all NSW ICU patients are unvaccinated. 20,326 pandemic cases in Victoria were reported yesterday, also similar to the day before. There are now 221,726 active cases in that state - and there were a record 25 deaths. Queensland is reporting 14,914 new cases (lower) and 6 new deaths. In South Australia, new cases have held at 3669 yesterday with 7 more deaths. The ACT has 1020 new cases and Tasmania 1100 new cases. Overall in Australia, 150,702 new cases were reported yesterday. Omicron is hitting Australia the hardest of any country worldwide.
The UST 10yr yield opens today at 1.72% and unchanged. The UST 2-10 rate curve starts today unchanged at +82 bps. Their 1-5 curve is slightly flatter at +103 bps, while their 3m-10 year curve is little-changed at +169 bps. The Australian Govt ten year benchmark rate is up +1 bp at 1.83%. The China Govt ten year bond is unchanged at 2.81%. The New Zealand Govt ten year is down -1 bp at 2.49%.
Wall Street opened today firmer but has since lost those gains with the S&P500 now flat in afternoon trade. Overnight, European markets were mixed in a +0.2% to -0.5% range. Yesterday, Tokyo fell back a full -1.0% after the prior day's large rise, Hong Kong held theirs, up +0.1% while Shanghai fell -1.2%. The ASX200 ended up another +0.5% and the NZX50 ended up +0.2%.
The price of gold starts today at US$1819/oz and down -US$6 since this time yesterday.
And oil prices start today back firmer, up +US$1.50 to just on US$82/bbl in the US, while the international Brent price is now just over US$84.50/bbl.
The Kiwi dollar opens today firmer again at 68.8 USc and a further +¼c rise. Against the Australian dollar we are firmer at 94.3 AUc. Against the euro we are firm at 60 euro cents. That means our TWI-5 starts the today up at 72.8.
The bitcoin price has essentially moved sideways since this time yesterday, down a bit less than -1% to US$43,179. Volatility over the past 24 hours has been modest at +/- 1.8%.
The easiest place to stay up with event risk today is by following our Economic Calendar here ».