American data ends 2021 soft; Jamie Dimon sees seven Fed rate hikes coming; China's trade surplus swells; eyes on Ukraine; Aussie labour shortages grow; UST 10yr 1.77%; oil firm but gold soft; NZ$1 = 68 USc; TWI-5 = 72.2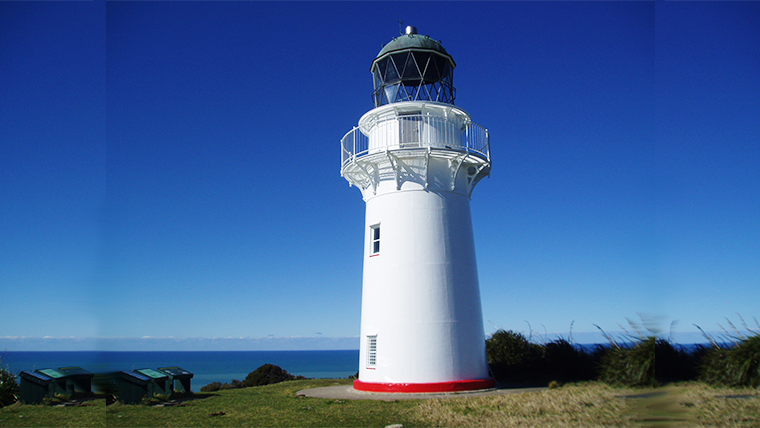 Here's our summary of key economic events overnight that affect New Zealand with news financial markets seem to ignoring the risk of a Russian invasion of a key European neighbour.
But first, American retail sales in December came in much weaker than expected after a flat November. And it was the largest month-on-month fall in ten months, but on a year-on-year basis it is up almost +17%.
Compounding that, US industrial production unexpectedly slipped in December from the prior month following a good rise in November. On a year-on-year basis it is +3.8% higher. Compared with pre-pandemic December 2019, it is +0.5% higher.
Completing the downbeat tone of today's US data, the UofM sentiment survey sank to a decade low as attitudes to current life are battered by the surging Omicron pandemic and a rising fear of inflation's impact on them. Three-quarters of consumers in early January ranked inflation, compared with unemployment, as the more serious problem facing the country.
In American bond markets, funds are now flowing out in the expectation of Fed rate hikes in 2022. Holding bonds now risks capital losses. High-profile boss of JPMorgan Chase, Jamie Dimon, said overnight he expects six or seven Fed interest rate hikes in this cycle, based on the resilience of the US economy and American household balance sheets. But getting there will be turbulent for financial markets he warned.
China's trade balance swelled in December as export growth stayed elevated and rising +4.8% from November while import growth slowed, falling -2.8% from the prior month. Both were up about +20% year-on-year and took them to an overall 2021 surplus of +US$676 bln or about 2.8% of total world trade. The politically sensitive surplus with the US came it at +US$39 bln in December which in its historical context isn't that remarkable. It was +US$30 bln in November and +US$30 bln in December 2020. But clearly, American tariffs have had zero impact. (The US had an overall trade deficit with all-comers in 2021 of -US$850 bln or -3.6% of GDP; less than half was with China.) China ran a trade deficit of -US$4.5 bln in December with Australia; with New Zealand that deficit was -US$0.4 bln in the month.
The central bank of South Korea has made a rare back-to-back rate hike, adding another +25 bps to the policy rate and taking it to 1.25%. Inflation fears are driving these moves.
In the UK, a positive economic expansion in November has finally taken them back to pre-pandemic levels, one of the last major economies to get back to where they started.
Separate from economics, all eyes on an expected 'false flag' operation by Russia in Ukraine, one they will claim gives it the right to invade. Already, Ukraine is suffering cyber attacks to soften them up.
Australian home loans jumped +6.3% in November from October, mostly driven mostly by an improvement in owner occupier lending of +7.6%. But this probably won't be repeated for a set of reason, firstly the hit Omicron is taking, secondly the RBA's wind-back of its money printing, and thirdly rising mortgage interest rates ahead of an RBA change at some point.
In fact, labour shortages from Omicron stand-downs and scarcity of merchandise for sale are together likely to put plenty of pressure on Australian inflation levels and the RBA may well have to consider interest rate rises much earlier than they have previously signaled. Markets are starting to price that scenario in.
In NSW, there were 25,080 new community cases reported yesterday, a fall and a hope that they are topping out, now with 336,265 active locally-acquired cases (and undoubtedly an undercount), and 29 more deaths. Hospitals face serious staff shortages, and they have been told the number of COVID-positive people needing inpatient care could exceed 4500 within the month. They are now up to 2,525 having doubled in a week. Half of all NSW ICU patients are unvaccinated. 19,396 pandemic cases in Victoria were reported yesterday, also a reduction even if small. There are now 239,396 active cases in that state - and there were 18 deaths. Queensland is reporting 23,630 new cases (a record high) and 3 new deaths. In South Australia, new cases have held at 5,679 yesterday with 6 more deaths. The ACT has 1125 new cases and Tasmania 1201 new cases. Overall in Australia, 130,598 new cases were reported yesterday.
The UST 10yr yield opens today at 1.77% and up +5 bps. The UST 2-10 rate curve starts today flatter at +80 bps as short rates rose even faster. Their 1-5 curve is slightly steeper at +105 bps, while their 3m-10 year curve is also slightly steeper at +172 bps. The Australian Govt ten year benchmark rate is up +5 bps at 1.88%. The China Govt ten year bond is unchanged at 2.81%. The New Zealand Govt ten year is down -2 bps at 2.47%.
Wall Street is lower in Friday trade with the S&P500 down -0.9% and heading for a weekly dip of -0.8%. Overnight European markets fell about -0.9% as well on Friday. That meant that Frankfurt ended the week down -0.8%, Paris ended down -1.4% and London was up +0.8% for the week. Tokyo closed yesterday down -1.3% for a weekly retreat of -2.0%. Hong Kong closed on Friday down -0.2% but ended the week up +3.7%. Shanghai ended its Friday session down -1.0% to cap a -1.4% weekly loss. The ASX200 closed Friday down -1.1% for a weekly retreat of -0.8%. The NZX50 ended Friday down -0.3% for a weekly loss of -1.4%.
The price of gold starts today at US$1817/oz and down -US$2 since this time yesterday.
And oil prices start today firmer again, up +US$1 to just over US$83/bbl in the US, while the international Brent price is now just over US$85.50/bbl.
The Kiwi dollar opens today weaker at 68 USc and dropping -¾c overnight. Against the Australian dollar we are firmish at 94.4 AUc. Against the euro we are softish at 59.6 euro cents. That means our TWI-5 starts the today down at 72.2.
The bitcoin price is still moving sideways, down about -0.6% to US$42,908. Volatility over the past 24 hours has been modest at +/- 1.9%.
The easiest place to stay up with event risk today is by following our Economic Calendar here ».