Essential services need to register with government so workers can get isolation exemptions if they're close contacts of Covid-19 cases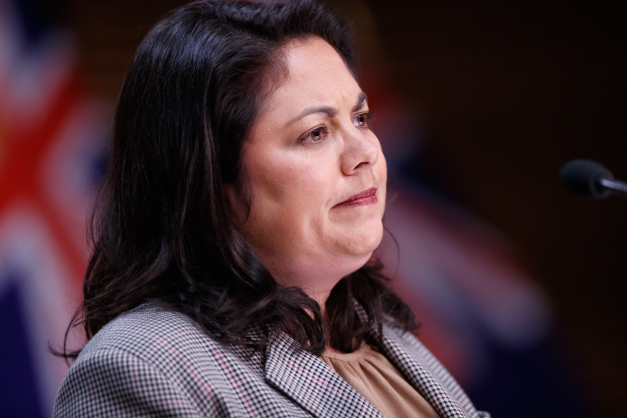 The Government has released a plan aimed at allowing critical workers and those who work alone to return to work as soon as possible, if they're a close contact of someone with Covid-19.
Critical workers include those who work in food production and its supply chain, key public services like health and emergency services, lifeline utilities such as power and water supplies, transport, critical financial services, news media and social welfare. It also includes human and animal health and welfare.
Once Omicron starts spreading through the community, these workers will need to provide a negative rapid antigen test before returning to work, if they're a close contact.
Non-essential workers who are close contacts will need to isolate for 10 days when we move to Phase 2 of the response. At Phase 3, when there are thousands of new cases a day, the isolation period will drop to seven days. See the table at the bottom of the story for a summary of the phases.
A date hasn't been put on when we are moving to Phase 2. The criterion says this will occur when "cases have spread in the community and we need to minimise and slow further spread and assist our vulnerable communities".
Businesses need to register themselves online as "critical services" now, so that when we enter Phase 2, their workers can qualify for this exemption. Registration includes a declaration and will be able to be checked.
Associate Health Minister Ayesha Verrall said, "It is up to businesses to self-assess and decide if they want to participate in the scheme. In doing so there needs to be an awareness that bringing close contacts into the workplace will come with risks.
"While the new scheme will help businesses continue to operate, rapid antigen testing is about 80% accurate. This may mean they have someone onsite who has Covid-19 and could infect other workers, which could further compromise business operations.
"Any workers identified for the scheme will need to be vaccinated. If at any point they return a positive test, they will need to take a PCR test and isolate.
"Those businesses that decide to register will be issued with a letter that, when New Zealand shifts to Phase 2 of our Omicron response, will enable eligible workers to either use rapid antigen tests that their employers may hold, or collect rapid antigen tests from a collection site.
"Workers will get enough testing kits to cover the period they would've been isolating, and the places they can pick them up from will be put on the Healthpoint website.
"We know isolation is the best way to stop the chain of transmission so businesses and workers involved in the scheme will need to continue to play their part in reducing the spread of the virus by complying with daily symptom checks, and other health measures while at work."
People who work alone
As for people who work alone, or have the ability to do so, they can qualify for an exemption from isolation too, provided they can work without having contact with others.  
Covid-19 Response Minister Chris Hipkins explained, "That means for instance farmers, or sole traders including plumbers and residential builders, who operate out of their own space and work alone can continue to do that as long as they are vaccinated, don't have symptoms and don't have contact with anyone else.
"These guidelines apply to any workers, not just critical workers, and do not require them to return regular tests.
"We are taking a pragmatic approach to Omicron and its management. These changes strike a balance between continuing to keep people safe, but also keep businesses and services operating as smoothly as possible."
Re-cap of Phases (we are currently at Phase 1)