Hundreds of thousands of essential workers eligible to return to work quickly if they're a close contact of a Covid-19 case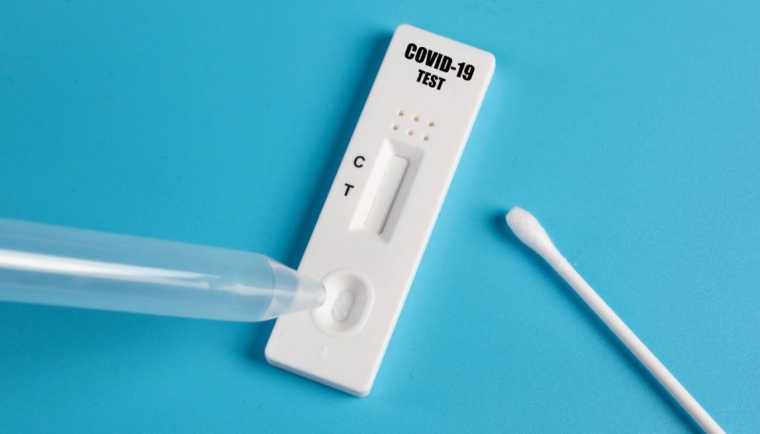 Hundreds of thousands of people will be able to return to work quickly if they are a close contact of someone with Covid-19, as the Government's response to the pandemic evolves. 
The Ministry of Business, Innovation and Employment (MBIE) told interest.co.nz nearly 7000 businesses and organisations, covering up to 390,000 workers, had registered to partake in its Close Contact Exemption Scheme as at 4pm on Monday.
This means these businesses/organisations, which self-identified as providers of critical services, can enable employees who are close contacts to return to work after returning negative rapid antigen tests.
Without this exemption, they would have to isolate for seven days.
The aim of the exemption scheme is to prevent supply chains and critical services becoming completely disrupted when Omicron spreads through the community.
The exemption kicks in on Wednesday, when the country moves to Phase 2 of the Omicron response (see table below). 
Those who receive the exemption have to be vaccinated and return negative tests prior to each day/shift they are at work during their isolation period. While they can go back to work, they can't go anywhere else during this time. 
Businesses/organisations need to meet a criterion to be eligible for the exemption scheme. They need to provide a critical service for basic human needs such as food supply, key public services, lifeline utilities, transport, critical financial services, and social and animal welfare.
Total number of workers eligible for exemption: 390,000+
A MBIE spokesperson said the figures it provided interest.co.nz around the take-up of the exemption scheme include a small number of public sector employees. However essential workers employed by district health boards, Police, Corrections, Fire and Emergency New Zealand and ambulance services will have access to their own supply of rapid antigen tests and therefore may not need to register for the scheme.
So, the number of people eligible for shorter isolation if they're a close contact will be well north of 390,000.
By way of context, 2.83 million people are in paid work in New Zealand, so 390,000 is equivalent to 14% of the workforce.
Importantly, MBIE noted not everyone registered to receive the exemption may end up using it.
"Given the risk of transmission from a close contact, businesses should be careful about the extent they use the scheme, as a Covid-19 case at work could result in greater absenteeism in the future," MBIE said on its website.
'We are going to be relying on businesses to do the right thing'
Covid-19 Response Minister Chris Hipkins echoed this sentiment, adding, "This isn't going to be a rigorously audited process. It would just be impossible to do that.
"So we are going to be relying on businesses to do the right thing; to follow the criteria we've set out...
"The next phase could well be more challenging than anything we've ever dealt with in our Covid-19 response to date, in the sense that we could end up with quite a large number of people isolating at home, either because they've got Covid-19 or they're a contact of someone who has Covid-19.
"And of course, that has a flow-on effect for the economy, because they won't be at work, but also, they won't be out there spending money either. Businesses do need to be prepared for that."
Logistics 
While close contacts who work at large businesses or organisations will be able to access rapid antigen tests from their employers, others in the exemption scheme will have to physically collect tests from Ministry of Health hubs.
The Food and Grocery Council said this was inefficient, and it would be easier if the Ministry just sent tests to businesses and let them manage distribution.
The Government has been at pains to manage the distribution of rapid antigen tests in the face of what appears to be a global shortage. 
Up until now, it has been encouraging people to get PCR tests, as these are more accurate, there has been capacity in the system to process these tests, and tolerance for Covid-19 in the community has been low. 
But now that more people have received the booster, children are being vaccinated, we're dealing with an infectious (albeit less harmful) strain of the virus, and we really need to re-open the border, the risk tolerance is increasing. Hence, rapid antigen tests (which are about 80% accurate) will be used more. 
They are still, however, not widely available in supermarkets or pharmacies. 
Summary of phases of Omicron response