Is China about to join the few countries that have risen out of the 'middle-income trap?' Shanghai-based Kiwi Mark Tanner traces China's journey to become a 'high income country'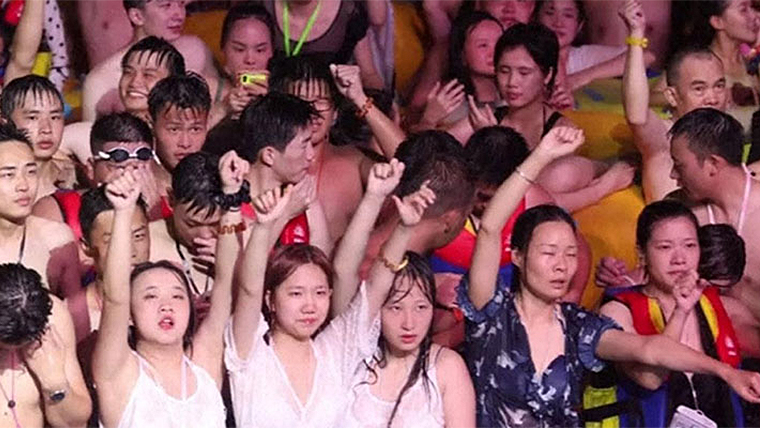 By Mark Tanner*
Back in 2014, speaking to an audience of world leaders near Beijing, President Xi Jinping noted that China had been discussing how it would "leap over the middle-income trap." The "trap" is a situation where a country attains a certain level of income, typically through advantages such as low wages or cheap capital, but loses that edge as its costs rise, and fails to transition to a high income economy through innovation.
Transforming China into a high-income country was a lofty goal. Out of 101 middle-income economies in 1960 just 13 had reached high income status by 2008 according to the World Bank. The count has increased by another 13 countries since, although almost all are small countries with populations less than a tier-5 city in China. The ability to steer a ship as large China towards high incomes had many doubters, particularly as its growth had largely been on the back of low-cost manufacturing.
Against the odds and a global pandemic, last year China's gross national income (GNI) grew 20% to $12,438 per capita, within striking distance of the $12,695 that the World Bank classifies as the threshold to become a high-income country.
2021 was also the year China's GDP grew 8.1% to $17.7 trillion, seeing it top the 27-state European Union economy for the first time, although the milestone was largely helped by the loss of the UK's almost-$3 trillion GDP contribution from Brexit.
For some perspective of just how far China has come, back in 1987 its GDP per capita was below that of India. It is now almost six-times higher. But comparisons between China and its colourful neighbour of 1.4 billion have become less and less. China is now more commonly compared to the United States as a market. Although Chinese residents' per capita disposable income grew 8.1% to ¥35,128 ($5,558) last year, it was just over one-ninth of Americans' disposable income.
Like many numbers in China, taking them at a surface level often misses the bigger picture. 35% of Chinese live in rural areas where incomes are less than 40% of their city peers. And even in the cities, where inequality still persists, the top 20% of households on average had 10.3 times as much disposable income as the bottom 20% last year. With a population as vast as China, that is over 100 million households earning a pretty hefty income, and that doesn't include the immense wealth accumulation from property which puts net wealth higher than the US per capita by some measures.
Even if China doesn't meet its GDP growth targets of around 5.5% this year, it will still cross the symbolic line into a "high income country." If Beijing's Common Prosperity drive achieves its desired goals, many more households will join the 100 million-plus households in receiving a handsome disposable income. And they'll all be buying more and better dairy products, meat, makeup, toothpaste, sneakers, cars, holidays and everything else. The future trajectory of Chinese consumers' spending continues to show a lot of promise.
---
Mark Tanner is the CEO of China Skinny, a marketing consultancy in Shanghai. This article was first published here, and is re-posted with permission.