Budget unveils proposal for Business Growth Fund to support SMEs with the assistance of bank investment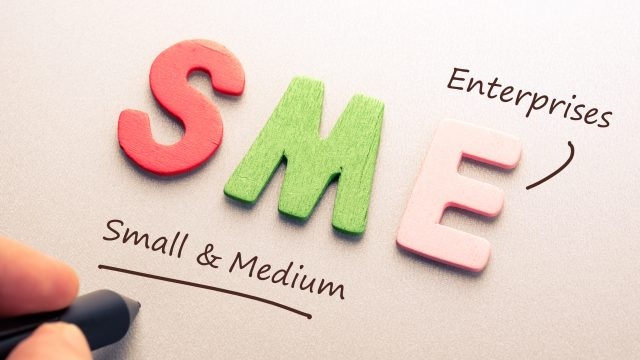 Banks are in very early stage talks with the Government about potentially providing investment funding through a Business Growth Fund announced in Thursday's Budget to support small and medium sized enterprises (SMEs), the New Zealand Bankers' Association (NZBA) says.
"Discussions with some banks on a potential Business Growth Fund are at a very early stage. No agreements or commitments to participate have yet been reached," Roger Beaumont, CEO of NZBA, told interest.co.nz.
Budget announcements said the Government is committed to improving SME's access to finance, and to establishing a Business Growth Fund. The Budget has set aside $100 million over the next year for Crown investment as a minority shareholder in a Business Growth Fund, alongside private banks, the Government says.
A spokeswoman for Minister for Small Business Stuart Nash says the Government has agreed in principle to invest in and establish a Business Growth Fund. However, further details are still being worked through by officials and bank representatives.
"Officials have met regularly with representatives from NZ's major banks to explore a potential Business Growth Fund and will continue to do so over the coming months to refine the Business Growth Fund's purpose, its proposed key features, and the key commercial considerations," Nash's spokeswoman says.
"It is anticipated that participating banks would contribute investment funding alongside the Government, but the banks' involvement and the detail of what those contributions could be is something that officials are still working through with the banks."
"At this stage in the process, prior to confirmation by these banks of their involvement and level of investment, the Government will not be specifying the banks," she says.
The announcement of a Business Growth Fund comes after Finance Minister Grant Robertson said in December the Government was looking at ways access to finance can be improved for SMEs. Robertson said this initiative was separate to the Inland Revenue administered Small Business Cashflow Loan Scheme established in 2020 to help SMEs during the Covid-19 pandemic.
"SMEs are a core part of our economy, contributing about 30% to New Zealand's Gross Domestic Product. Many are poised to grow if given the opportunity and can play a key role in our economic security and transition to a low emissions economy," Nash says.
"It is intended the Fund will help fill a gap in the capital market for SMEs that require growth capital not available through current market providers. The Fund is an investment model already established in the UK, Ireland, Canada, and Australia."
"These funds are generally collectively owned by private banks, while the Australian version also has the Commonwealth Government as a shareholder. Since 2011, the UK Business Growth Fund has invested around £2.5 billion in a range of sectors and in 399 companies," Nash says.
"In the UK, the investment has led to an estimated growth in job numbers of 11,500 for the companies receiving investment, and an estimated revenue growth of £1.9 billion. Since 2018, the Canadian fund's investment in 25 companies has resulted in 1,510 jobs in Canada."
"I see this as a crucial but underserviced segment of the capital markets. This initiative allows the Crown to take a minority shareholding in a privately operated and independently managed Business Growth Fund, investing alongside banks," says Nash.
"Banks that own the Fund could refer SMEs to it where equity finance would be more appropriate than debt finance. The Fund would be an active investor focused on providing growth capital, and wraparound capability support, like strategic support and access to a talent network, to SMEs."
"The Fund would always be a minority investor with a seat on the board, offering guidance and expertise but always leaving owners in control. As such owners are less worried about takeovers, leaving more solid businesses open to investment and expansion," Nash says.
He says the Government has discussed the Business Growth Fund proposal with the Reserve Bank as well as banks. Nash says the Reserve Bank will consult publicly, and the Government is confident a Business Growth Fund will gain the required private sector support.