Fletcher Building says residential 'backlog' will support robust market volumes for next 12-18 months; plasterboard shortage to end by October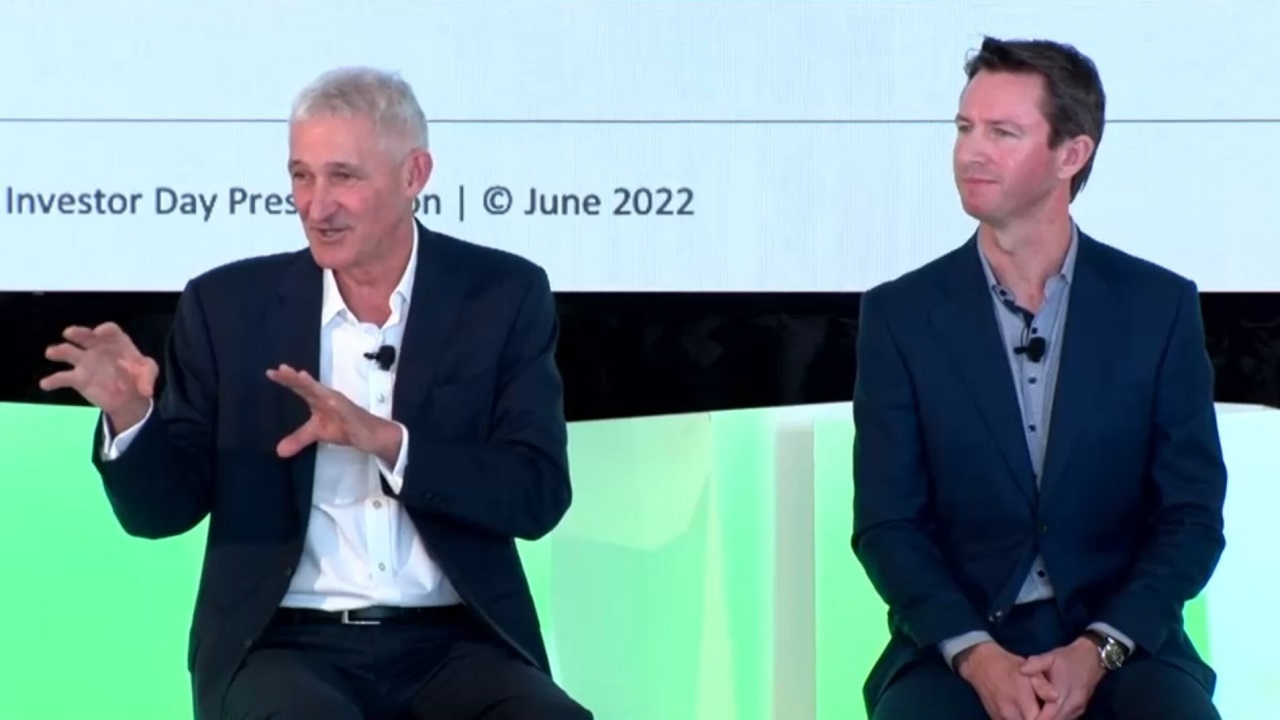 Construction giant Fletcher Building says that residential building consents in New Zealand are running about 20% to 30% ahead of the industry's capacity to actually build.
And, separately, the company's executives told a Fletcher Building 'Investor Day' event in Auckland that the current shortage of plasterboard - which has seen the Government launch another taskforce would be resolved by the end of September or October this year.
Fletchers chief financial officer Bevan McKenzie said the current numbers of residential consents of around 50,000 a year were "20-30% above capacity" for the building industry.
He noted that historically Statistics New Zealand figures indicated between 2%-7% of dwellings consented ended up not being built. But he said even if that figure were now double, there would still be more houses than the more ideal capacity of about 35,000.
As far as Fletcher was concerned, the backlog of residential activity in NZ and Australia, "as well as a solid pipeline of non-residential work", were "likely to support robust market volumes over the next 12-18 months". 
Beyond that, however, the market outlook for 2024 and in future "has a heightened degree of uncertainty".
He said the company's focus on ensuring operating disciplines (especially pricing & cost management) remained strong, "ensuring we can adapt to any market softening".
Fletcher Building currently has about 5600 residential lots "under control" for future development.
The company reiterated its earlier given profit guidance for the year to June 2022 of around $750 million earnings before interest and tax.
Perhaps acknowledging the public firestorm that has erupted over a shortage of plasterboard, Fletcher chief executive Ross Taylor tackled the shortage early in his presentation.
He said plasterboard market volumes "were being met" to customers up to August 2021.
Following the Auckland Delta lockdown in the second half of 2021, industry shortages across a range of key building supplies including timber, insulation, and plasterboard caused customers to bring forward their orders to ensure they had stock, he said.
Order volumes for plasterboard more than doubled through November 2021 to February 2022.
"This volume is approximately twice the industry's current capacity to build," Taylor said.
He said the company was able to meet some extra demand through this period by drawing down on inventory below normal levels and by importing some additional volume out of Australia. However, the Australian supplier "paused supply" November due to high industry demand in Australia.
"Due to the extent of the demand surge, we introduced an allocation model in February 2022 to give merchants certainty on what we could supply, and to allow us to clear the order backlog
"In addition, we reconfigured our factory through March 2022 to May 2022 to lift production - effective July 2022 - and our import availability will resume from August 2022 as international capacity issues start to ease.
"We have also granted 10 trademark royalty-free licenses so far to allow others to import boards.
"These moves will increase our supply into the NZ market by around 10%. This should see the market come back into equilibrium by around October 2022.
"In the interim PlaceMakers (and other merchant customers) will run an emergency allocation fund to alleviate smaller customer hardship issues."
Taylor said its subsidiary Winstone Wallboards had a new plant at Tauriko in the Bay of Plenty that would open in 2023 and would add an extra 30% of capacity to the NZ market.
This plant, he said, had been approved in 2019 when dwelling consents were just running at 35,000 a year versus the current level of about 50,000.
The plant was delayed by around 12 months due to Covid lockdown impacts and border closures.
When completed  the Tauriko plant will "easily" supporting existing demand and provided "significant future capacity", Taylor said.
He said he hadn't spoken to Building and Construction Minister Megan Woods since announcement of the new taskforce but would be happy to provide assistance.