Bond and equity markets can't agree; US factories expanding slower; Japan inflation up; China struggles with extreme weather; container freight rates fall; UST 10yr 3.13%; gold and oil down; NZ$1 = 63.2 USc; TWI-5 = 71.1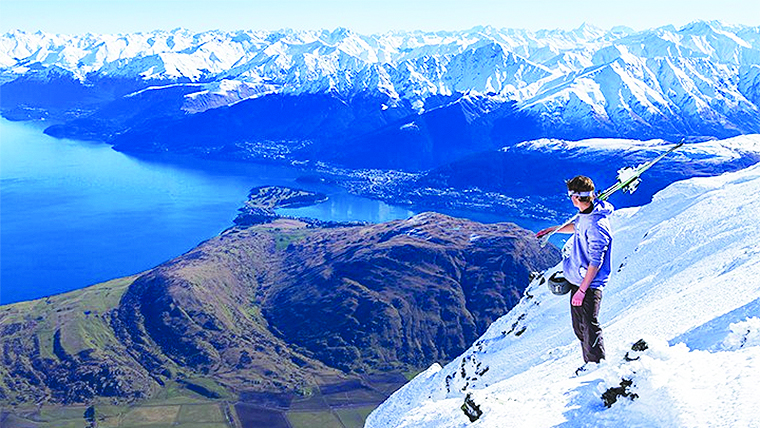 Here's our summary of key economic events overnight that affect New Zealand, with news the S&P500 has found wings today.
But first we should note that globally, government bond prices are rallying (yields falling) on fears of a worldwide economic slowdown. There has been disappointing eurozone business activity data, and comments that US Federal Reserve members are still looking at another +75 bps rate hike is adding to the uncertain outlook.
However today equity markets think they can smell a change coming in the inflation fight, and those rate hikes may have to be scaled back. This has turbocharged equity price rises.
Separately, the early PMI readings for the US are out, and they suggest that factory activity is slowing now, although still expanding modestly. The same is true of their services sector, although that expansion is a little stronger still. But not so hot is that new order levels are now lower than previously, the first contraction in new orders since July 2020.
The Kansas City Fed's factory survey for June showed activity slowed further but remained positive. Expectations for future activity also moderated slightly but were also still at solid levels overall. Supply chain pressures seemed to be easing for these businesses.
In its latest updated review, the US Fed released the results of its annual bank stress tests, which showed that banks continue to have strong capital levels, enough in the regulator's judgment to allow them to continue lending to households and businesses even in a severe recession.
Sales of new American single-family houses in May were at an annual rate of 696,000. This is almost +11% above the revised April level and comes after a string of slowing months. Still, this latest level is still almost -6% lower than for May 2021.
Here's an inflation-fighting idea. Driverless trucks, something that has been talked about for a while, but now in active, on-road testing.
The annual inflation rate in Japan was at at +2.5% in May, unchanged from April's 7½-year high but in line with market expectations. This was also their 9th straight month of rises in consumer prices, with food inflation hitting its highest in over 7 years, now topping +4%. The Bank of Japan has shown not signs of changing course from its ultra-easy money policies designed to raise inflation, but some sort of change must be getting closer.
In China, we noticed a change that may not be anything, or it might be. China's aggressive senior deputy and negotiator with Russia, who had been riding high on the relationship has been suddenly demoted sharply. Perhaps China knows that this relationship isn't going to help it, and they need to repair the economic relationship with the US in some way to restart their faltering economy. Who knows, but it is worth watching because a thaw in the China-US relationship is about the only thing that can move their needle.
Keep an eye on flooding in the vast Pearl River system. It has been worse than prior years and isn't over yet. Officials are calling the situation 'grim'. And in other parts of the country, excessive heat seems to be a big issue too.
Singaporean industrial production took off in May, rising much faster than anyone expected, especially after the dour prospects that were reported in April. The May recovery was broad-based.
And in Singapore, Sun Cable said Infrastructure Australia has affirmed the economic merit of its NZ$33 bln Australia-Asia Power Link project to supply solar power to Singapore and eventually Indonesia through the world's longest undersea high voltage cable. Its a project backed by the Fortescue Minerals billionaire owner and the Atlassian billionaire. It could start delivering power down its cable as early as 2027 rising to full output by 2029.
Container shipping rates fell -3% last week alone for trans-pacific cargoes out of China. This is their biggest fall since when they came off their peak in September last year. Interestingly, rates from the US back to China are actually rising, against the trend. American imports seem to be shifting away from China, to a variety of ASEAN countries, especially Vietnam.
The UST 10yr yield starts today down -2 bps at 3.13% although it had been much lower in between. The UST 2-10 rate curve is marginally flatter at +7 bps and their 1-5 curve is flatter at +33 bps. Their 30 day-10yr curve is also flatter at +194 bps. The Australian ten year bond is down a further -11 bps at 3.70%, a continuing big retreat. The China Govt ten year bond is +2 bps firmer at 2.82%. And the New Zealand Govt ten year will start today -16 bps lower at 4.01%, mirroring the Aussie retreat.
On Wall Street, the S&P500 is powering higher, up +2.9% in late Friday trade and heading for a startling +6.6% weekly gain, its best since March. But despite will still be -19% lower that its all-time peak, so just edging out of bear territory. European markets all rose very strongly too. Tokyo ended its Friday up +1.2% for a weekly rise of +1.3%. Hong King ended its week with a +2.1% daily rise and a +3.7% weekly rise. Shanghai ended Friday up a more modest +0.9% for a weekly gain on +1.0%. The ASX200 rose +0.8% in its Friday session for a +1.6% weekly gain. Of course, the NZX50 didn't trade yesterday but its 4-day week gain was a creditable +2.6%.
The price of gold is now at US$1831/oz in New York and down -US$10, down from US$1842 at the afternoon London fix on Thursday.
And oil prices are -50 USc/bbl lower from this time yesterday at just under US$106.50/bbl in the US, while the international Brent price is now just over US$109.50/bbl. The North American rig count is rising much faster and now back to pre-pandemic levels. The international rig counts are rising too except in Europe and Latin America (mainly Venezuela).
The Kiwi dollar will open today at just under 63.2 USc and +20 bps firmer than this time Thursday. Against the Australian dollar we firmer 91 AUc. Against the euro we are also firmer at 59.9 euro cents. That all means our TWI-5 starts today at just under 71.1, and up +30 bps over the holiday break.
The bitcoin price has moved up from this time Thursday and is now at US$20942, up +3.5%. Volatility over the past 24 hours has been moderate at +/- 2.6%.
The easiest place to stay up with event risk today is by following our Economic Calendar here ».