Government's plan to develop a comprehensive New Zealand freight and supply chain strategy questioned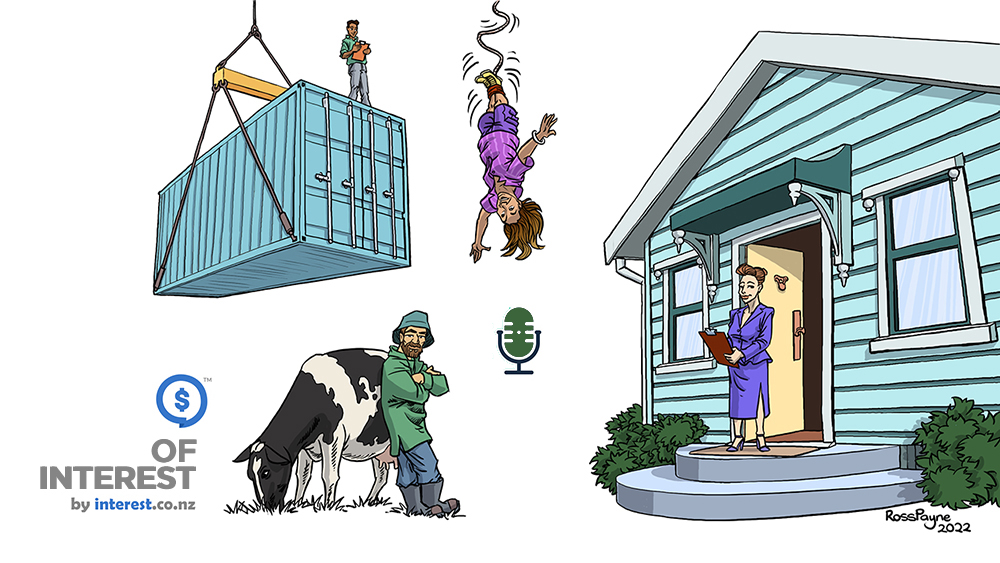 By Gareth Vaughan
The Government's push to develop a national supply chain strategy doesn't make much sense because supply chains need to be matched to specific products, says a leading supply chain academic.
Tava Olsen, Professor of Operations and Supply Chain Management and Director of the Centre for Supply Chain Management at the University of Auckland Business School, spoke to interest.co.nz for the latest episode of our Of Interest Podcast.
Earlier this year the Ministry of Transport issued the New Zealand freight and supply chain issues paper. In the wake of global supply chain disruption caused by the Covid-19 pandemic. Transport Minister Michael Wood said the Government was "taking action to future proof our supply chain, limiting the impact of the next global shock on our businesses across the country."
Olsen said while the paper does an excellent job of outlining the background and all the issues, she's not convinced a national supply chain strategy is a good idea.
"I don't think a national supply chain strategy makes much sense. A freight strategy maybe, quite possibly. But in our very first class on supply chain what we teach is that you don't have one supply chain strategy. You have to match your supply chain strategy to the type of product."
"So Fisher & Paykel Healthcare exporting their high tech, light masks, are going to need a completely different supply chain than Fonterra exporting their low value, heavy milk powder bags. Those are two fundamentally different supply chain types. And if you look at what you're going to emphasize, you're going to emphasize responsiveness for Fisher & Paykel Healthcare, and you're going to emphasize minimising cost for the Fonterra milk powder," Olsen said.
"The other issue I have with their proposed strategy is they don't seem to recognise that. So they want productivity or efficiency, and they want responsiveness or resilience. Yes, we want both of those but where's that trade off? Which one do we want to emphasize? Well, it depends on what product we're actually thinking about. So I think coming up with a country strategy for supply chain, it doesn't make a whole lot of sense."
"Coming up with a country strategy for freight, thinking about the modes we want to use, and whether we want to subsidise rail more, or roads more, or coastal shipping more, that makes a lot of sense. So yes, we should be thinking a lot more in terms of our strategic planning for our country's freight network," said Olsen.
The Ministry of Transport says it received more than 70 submissions on the issues paper. Some will be published, along with a summary document, by the end of July.
In the podcast Olsen also argues NZ should "absolutely be looking at" developing a system for compulsory stocks of critical supplies such as fuel, medical supplies and key foods that are brought in from overseas. 
Additionally she talks about whether the "just in time" model has a future, the concept of a national shipping line, how local government ownership prevents a shift to a hub and spoke model for NZ export and import ports, coastal shipping, automation and robot deliveries, supply chains and climate change, the tyranny of distance, and the need for NZ businesses to upskill their supply chain knowledge and her desire for more investment in research and development.