Squirrel Mortgages boosting Wellington presence through acquisition of The Home Loan Shop, as it also unveils referral relationship with financial advisor enable.me & seeks capital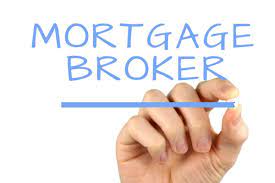 Auckland-based mortgage broker Squirrel Mortgages is beefing up its presence in Wellington by acquiring Wellington-based mortgage broker The Home Loan Shop. Separately it's both becoming the preferred mortgage provider for financial advisor enable.me, and seeking $20 million of fresh capital.
Squirrel says its advisory business is merging with The Home Loan Shop under the Squirrel brand. The value of the deal has not been disclosed. Additionally Squirrel is "positioning for further growth" through a partnership with financial strategy and coaching business enable.me.
David Cunningham, CEO of Squirrel Group of which Squirrel Mortgages is a part, also told interest.co.nz that Squirrel Group is looking to raise equity to support the expansion of its lending activities.
"We are targeting about $20 million of new capital, with new investors therefore owning a meaningful stake in Squirrel Group. The additional capital would primarily be used to support growth of our wholesale debt facilities, typically these require an equity and mezzanine layer," Cunningham says.
"These debt facilities are used to warehouse loans prior to them being made available to investors via the peer-to-peer platform [Squirrel Money] and our managed funds, and to provide overall liquidity for the Group. Over time, securitisation will become a further funding option, which will be dependent on building credit performance history for our portfolios," Cunningham adds.
Squirrel says its loan book is now at $100 million.
Cunningham says The Home Loan Shop deal will see Squirrel grow to a team of more than 100, originating some $2.5 billion of mortgages annually, representing more than 6% of the New Zealand mortgage broker market.
Squirrel and The Home Loan Shop will continue operating as separate entities until mid-2023, with the immediate focus on integrating systems. Cunningham says The Home Loan Shop's founder Greg Scott will stay on and report to him.
The deal, Cunningham says, gives Squirrel feet on the ground in Wellington, supplementing the firm's online and remote services.
"As the market gets tight for credit the benefit of having an advisor gets amplified," Cunningham says.
He says the enable.me deal involves Squirrel taking on the Hannah McQueen run enable.me's trail mortgage book as well as becoming its preferred provider for mortgages via a referral relationship.
Cunningham is the former CEO of The Co-operative Bank and an ex-senior executive at Westpac NZ. He joined Squirrel this year. Squirrel's founder and majority owner John Bolton is now executive director at the firm. 
Bolton says while some people might question a merger at a time when the housing market is slow, it's the perfect time given borrowers "are increasingly gravitating towards personal financial advice."
McQueen says "Squirrel's mortgage expertise "is a perfect complement to our team's skill-set."