US sentiment terrible despite positive data; global GDP reports generally positive; China focuses on stabilising; UST 10yr 2.66%; gold and oil up; NZ$1 = 62.8 USc; TWI-5 = 71.1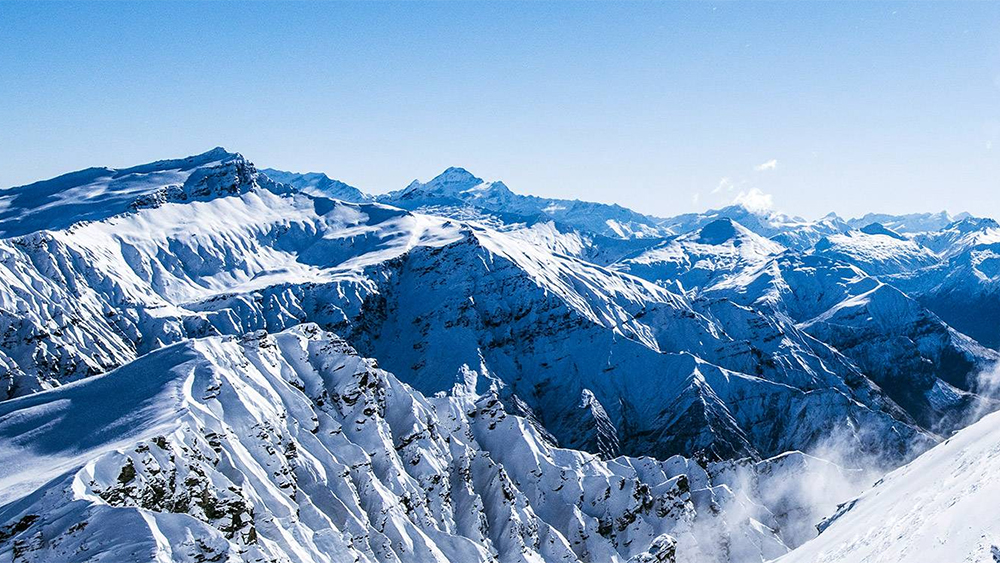 Here's our summary of key economic events overnight that affect New Zealand, with news strong corporate earnings, rising wages, and tight labour markets aren't overcoming fears on "imminent recession".
The the US, the widely watched PCE inflation gauge rose +1.0% in June from May, more than expected and up +6.8% in a year. But these levels are far lower than the US CPI measure of inflation.
For a fourth consecutive week, American petrol prices have fallen.
Perhaps more importantly, the same data set shows both incomes and spending growing faster than expected. Personal incomes are up +7.2% in a year, a rate that has been stable for many months. Personal spending growth was up more, but this is a more volatile series and is up at the rate of +7.6%. These shifts show on average most households are not quite keeping up with inflation. The slippage however is being assumed as more than it really is, which is why sentiment surveys are quite negative.
All of these indicators keep pressure on the Fed.
The widely watched University of Michigan sentiment survey bounced off its lows in July, but remains deeply pessimistic. In fact it is still basically at its all-time low in a record that does back 44 years, six recessions and some of those were long and deep. Yet, the US has record low unemployment and is not in recession presently, and yet these types of sentiment surveys record lowest-ever mood depths. But company earnings remain very strong. It is not easy to reconcile. They may be talking themselves into a recession.
Expanding at a moderate pace, even if less so, is the heartland Chicago PMI. Of note in this survey is the sharpish shrinkage of new orders.
On the heals of the advance US Q2 GDP release yesterday, there were a slew of of countries releasing Q2 economic activity reports overnight. Canada's was flat from May but up +1.1% in the year. Taiwan's was +3.1%. Mexico says it was up +2.1% for them. And the overall EU rate was +4.0% and a better than expected result. It was down from +5.4% in Q1, but well above the expected +3.4%. These come after a set of national releases that included France who said it grew +4.2% over the past year. Germany reported a +1.1% expansion rate. New Zealand won't report its Q2 GDP result until September 15.
China said it had an inflow of foreign investment in June of +US24.5 bln in the month. This was their best monthly result in more than a year.
But this comes after Beijing meetings on their economic slowdown and how they are responding. Missing are any mention of the 5½% 2022 growth target. Replaced are calls for measures to expand demand, work on preventing decline and stabilising the current situation.
And it is getting harder for non-national companies to operate in China. The car-making giant Stellantis (Chrysler, Jeep, Fiat, Citroen, Opel, etc) has pulled out altogether, citing the fast-growing political interference in its business there, and the risk of being caught up in geo-political struggles and sanctions. Political stability is 'a thing' in investment decisions.
The easing Chinese lockdowns, as tentative and uncertain as they have been, supercharged Japanese industrial production in June. After taking a heavy hit in May, this June rebound more than made up for the earlier shortfall and was way better than expected. It was the first rise in industrial output since March and the steepest pace on record. But Japanese retail sales growth slowed in June.
In Australia, producer prices rose +5.6% over the past year to June, slightly faster than in the year to March, but lower than their CPI rise of 6.1%. The equivalent New Zealand data for the June quarter isn't due out until August 17, 2022.
Staying in Australia, the latest APRA data shows moderating growth in loans to owner-occupiers as rate hikes and the rising cost of living taps the brakes for household borrowing, but loans to investors are picking up sharply - in anticipation of more migration. Overall, private sector lending was up more than +9% year-on-year.
The IMF has been reviewing how Asian economies are handling China's slowdown. They see Australia's expansion fairly hard-hit over the next two or three years. But some others won't miss a beat. Their analysis didn't bother with New Zealand - we don't count for the IMF in this region, it seems (but Nepal and Laos do).
The UST 10yr yield starts today at 2.66% and down -2 bps from this time yesterday. A week ago it was at 2.75% so a net -9 bps retreat. The UST 2-10 rate curve is more inverted today, now at -26 bps and their 1-5 curve is also more inverted, at -28 bps. Their 30 day-10yr curve is now at +45 bps and flatter than this time yesterday. The Australian ten year bond is down -2 bps at 3.08%. The China Govt ten year bond is down -3 bps at 2.77%. And the New Zealand Govt ten year will start today lower by -12 bps at 3.40%. A week ago it was at 3.72% so it has been a substantial weekly retreat.
Wall Street has closed its Friday session up another +1.4% and heading for a weekly gain of +4.2%. Investors brushed off the poor Facebook result, and took heart from Apple, Amazon and Google's earnings especially - not to mention Chevron and ExxonMobil's blockbuster carbon-fueled results. Overnight, European markets all closed up more than +1.5%. Yesterday Tokyo ended its Friday session flat, Hong Kong fell -2.2% and Shanghai fell -0.9%. The ASX200 ended up +0.8% while the NZX50 was up even more, up +1.5% at the end. For the week, the ASX200 gained +2.3% while the NZX50 gained +2.0%.
The price of gold opens today at US$1765/oz in New York which is up +US$12 from this time yesterday. But it up a more impressive +US$41/oz from this time last week (+2.4%).
And oil prices are up +US$2 today at just on US$98/bbl in the US, while the international Brent price is now at US$104/bbl. That is about a +US$4/bbl rise for the week.
The Kiwi dollar opened today unchanged from this time yesterday at 62.8 USc. Against the Australian dollar we are marginally softer at 89.9 AUc. Against the euro we are softer too at 61.6 euro cents. That all means our TWI-5 starts today at 71.1. A week ago it was at exactly the same level..
The bitcoin price has moved sideways from this time yesterday, down a mere -0.3% to US$23,932. But that is a net +4.0% gain from this time last week. Volatility over the past 24 hours has been moderate at just over +/-2.0%.
The easiest place to stay up with event risk today is by following our Economic Calendar here ».