Building supplies market 'not working as well as it could' Commerce Commission says in draft report into competition in the residential building supplies industry
[updated]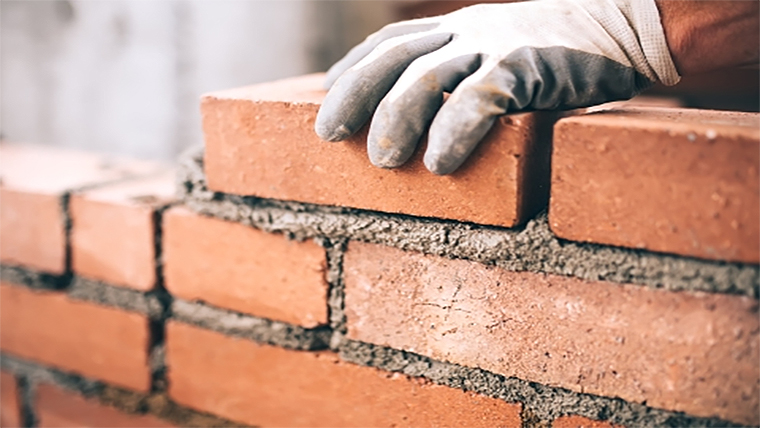 New Zealand's building supplies industry isn't as competitive as it could be and making it easier for competitors to join the market would help, the Commerce Commission says.
The competition and consumer watchdog released its draft report into building supplies on Thursday morning after it was asked by the commerce minister to investigate in 2021.
It says the solution to New Zealand's lack of competition in building supplies is improving the conditions of entry for competitors.
It singled out regulatory systems as hampering competition and has recommended that competition be introduced as an objective to be promoted in the building regulatory system. The commission found it was too hard, slow and costly to get new supplies approved to be used, and recommended new compliance pathways be introduced for a broader range of key building supplies.
The draft report found there are few competing suppliers for many categories of key building supplies and competition at the supplier level appears limited for some key building supplies.
The commission also recommended an investigation into whether the barriers to certification and appraisal of building supplies products could be reduced. 
"New Zealand is facing the same global cost of living and inflation pressures as other countries and it is just not acceptable that such an important sector is not working as well as it could be," Minister for Building and Construction Megan Woods and Minister of Commerce and Consumer Affairs David Clark said in a statement.
"With good, affordable housing underpinning so many other social, economic and health outcomes, and given population growth and an increase in building consents over the last decade, it's vital consumers get the best deal," Woods said.
New Zealand has what is called a 'performance based' system for consenting.
Commerce Commission chair Anna Rawlings said the objective of a performance based building regulatory system such as New Zealand has lets designers and builders to meet the requirements of the Building Code in flexible and efficient ways. 
"But despite some flexibility, as I've said, the building regulatory system seems to continue to incentivise the use of tried and tested products over new and competing products."
Many submissions from the building industry on the report singled out building consenting authorities and the product certification process as lumping costs and time delays onto suppliers.
The market giant, Fletcher Building, said in its submission to the commission that the regulatory framework wasn't broken but improvements could be made. It pointed to product certification as being costly, slow and impeding the entry of new products.
To streamline the compliance process the commission offered up some solutions including updating and adding more acceptable options and verification methods, letting international bodies certify products as compliant with the Building Code and developing guidance for key building supplies that helps prove compliance with the code.
Vertically integrated businesses (those who produce and retail goods) like PlaceMakers and Carters may also be impacting competition between suppliers. These business have a "built in" advantage, the report said, which could make it difficult for other suppliers to get access to distribution channels. It found there are five major building supplies players in the New Zealand market.
The report also found that rebates paid by established suppliers to merchants appear to be reinforcing barriers to distributing new or competing products in some markets.
These rebates reward merchants for purchasing greater volumes through a supplier by offering higher rebates that apply across all of a merchant's purchases with that supplier. They can deter merchants from stocking competing products in their stores, making it more difficult for new or smaller suppliers to get established, the commission said.
And changes to the Commerce Act that come into force next year might make a difference.
Under the new "effects test" under section 36 of the Commerce Act firms with substantial market power will be prohibited from engaging in conduct that has, or is likely to have, the effect of substantially lessening competition in a market. Previously this part of the legislation focused on only the purpose of a large firm's action, and not its impact.
The commission said some rebate structures may breach the Commerce Act and the effects test changes will strengthen the law to prohibit firms with a substantial degree of market power from engaging in conduct that substantially lessens competition.
But National's building and construction spokesperson Andrew Bayly said the report didn't go far enough.
He said he was surprised the report failed to deal with the competitiveness of the industry or suggest urgent recommendations that will result in lower building costs.
"The report concluded that vertical integration does not appear to be a factor affecting competition over the longer term, when the commission itself raised the issue of quantity-based rebates and potential land covenant restrictions."
He said the commission should have worked out whether these entities may be extracting excess profits.
"By not doing this, the commission may have missed the opportunity to recommend more meaningful changes."
Land covenants featured heavily in the previous market study into supermarket competition. They effectively lock competitors out of building new outlets on land that might be suitable. The draft report said restrictive land covenants and exclusive lease terms benefit merchants that may in some cases impede the entry or expansion of competitors in the supply of key building supplies.
The final report will be published on December 6.