The Commerce Commission's draft building supplies report is a buy recommendation for Fletcher Building shares
[updated]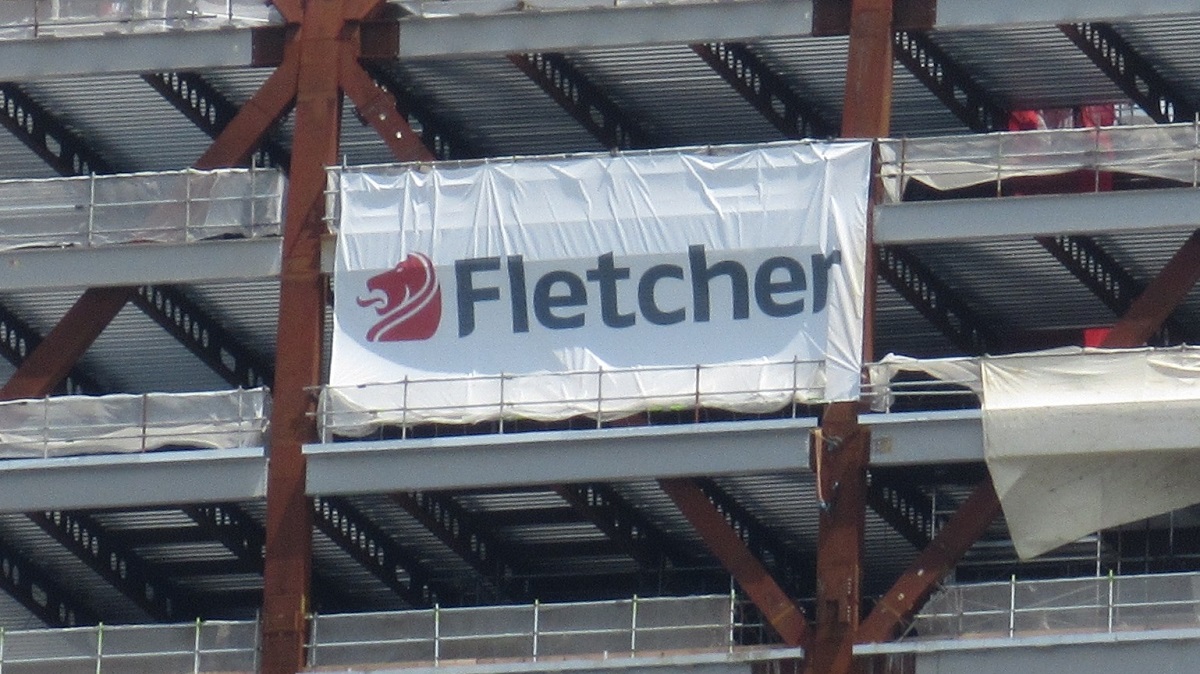 It should be no surprise that Fletcher Building shares are having a good few days.
The construction giant has yet again dodged a bullet with the Commerce Commission's latest report into residential building supplies, although chair Anna Rawlings said the firm and others like it, hadn't been given the "all clear".
Regardless, I expect its public relations team is grinning and taking off for an early bevvy in the winter sun to celebrate a job well done.
Fletcher, who is both a maker of goods and a retail seller of those goods, and other so-called vertically integrated firms were not the target of this report, as much as people like me might hope. Rawlings noted having makers and sellers in the market like Fletcher could give rise to difficulties at times. But, in what felt like an inevitability, it didn't find that these firms were substantially lessening competition. They almost never are, are they?
The mere fact Fletcher's Winstone Wallboards has something more than 90% of the plasterboard market is neither here nor there apparently. After all, the commission looked into this specific issue in depth in 2014 after some market players stuck their necks out and made complaints. 
That report found no action needed to be taken against the GIB maker although it said Winstone's market share "was very high and has been for many years". 
That report, remember this was in 2014, laid the finger of blame with the Building Code and those involved in designing, consenting and building houses, for picking GIB. It also said wannabe entrants didn't make good enough offers to entice merchants to stock their products.
Sound familiar? Like from Thursday, August 4, 2022?
And we've also been down this road before with petrol and with supermarkets and energy. Isn't it strange how in these markets, where there are wholesalers/makers who are often also retailers, are the same markets where it's widely accepted there is a competition issue?
The commission has picked up the baton waived furiously by market players and industry associations about how tough life is out there for them to bring in new products and how, woe is us, it's all the fault of someone else that the market isn't working as well as it could.
Many of the points raised by the commission in its report into how competitive the sector is could have been ripped straight from Fletcher's own submission into whether the market for key building supplies works well.
Fletcher laid a lot of the blame for weak competition (but remember things aren't really that expensive here anyway, small market and so on and so forth) at the feet of the territorial authorities, the building consenting authorities (BCAs), like councils. Councils, it says, are so slow to consent anything that it makes perfect sense for designers or architects to specify say, GIB plasterboard must be used, because the councils won't question it as possibly they would some other weird new-fangled overseas made (the horror) product.
And why do the councils do this? Have a google for leaky building claims and settlements and it all makes sense. Our local authorities have basically been the only organisation left to sue by bereft leaky homeowners who often lost a lifetime of capital after the fly-by-night limited liability firms set up just for that development collapsed under the weight of another crappy new build.
Of course the councils are going to choose something they know they shouldn't get sued about. 
Fletcher, and the commission, also went into detail about how certification of building products is slow, costly and too-hard basket to the extent that building supplies firms with new products just won't bother with New Zealand, at all.
But is any of this really a thorn in the side of the big players like Fletcher?
I would argue it's all been wonderful for the incumbents. Their position as vertically integrated firms has worked beautifully with having councils tightly controlling the consents process, and certification dominated by BRANZ and led ultimately to all of us paying through the nose for anything we build.
At this point the whole system seems paralysed. It is reliant on so few safe, not scary products, with lagging standards, lack of international benchmarking and terrified councils still nursing wounds from the leaky build disaster.
There won't be an easy fix here. GIB is so tightly wound into the designing and consent process you feel that even if lives depended on it, GIB will still be chosen most days of the week. 
There are suggestions the building consent authorities should be junked and consolidated into a few so at least there are less than 60-odd different consenting authorities to deal with. Master Builders, Fletcher and co are keen on this idea, and Master Builders is also calling for the Ministry of Business, Innovation and Employment (MBIE) to take over consenting.
Really? The same MBIE that after the country basically ran out of plasterboard in volume investigated whether regulatory changes were needed but, you guessed it, determined that existing legislative and regulatory settings "allowed MBIE, BCAs and the sector to respond to the plasterboard shortage with practical actions addressing key barriers to substituting and using alternative plasterboard brands and building materials".
That MBIE? 
There is nothing new here. The issues aren't new, the solutions we've heard all before as recently as 2014 and the nuclear option of splitting up the vertically integrated behemoths isn't on the table.
To be fair, in June Building Minister Megan Woods formed a taskforce to help resolve the plasterboard crisis, including industry critic 2Degrees founder Tex Edwards.
Woods also announced in July that four alternative plasterboard products to GIB could be used to meet the requirements of the New Zealand Building Code for bracing qualities, although we had to hit a crisis first. And there are the legislative changes this Government has made; the market studies themselves and it has tinkered with the Commerce Act in the hopes of dealing with anti-competitive behaviour.
So let's see what happens next. The commission has a new toy to play with in terms of the changes to the Commerce Act's section 36 and the "effects test" which it is hoped might give it some muscle to put to use rather than just baring its teeth.
But I fear I will be writing yet another piece in another eight years or so, regurgitating the same thoughts. I would love to be wrong.