US jobs rise impresses; US consumers take on more debt; India hikes rates; Japan spending impresses; world food prices fall; UST 10yr 2.83%; gold down and oil stable; NZ$1 = 62.4 USc; TWI-5 = 71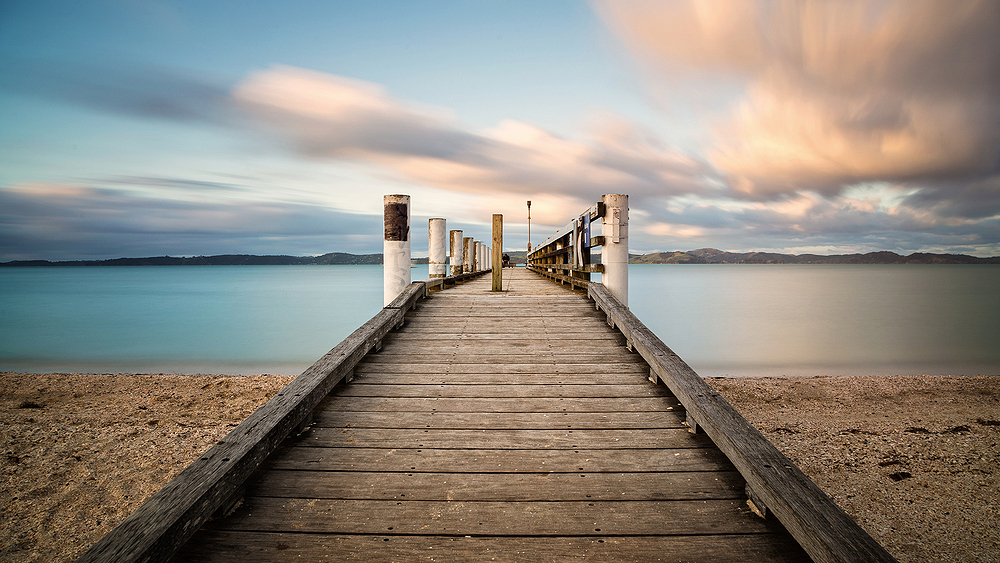 Here's our summary of key economic events overnight that affect New Zealand, with a mountain of key topics to get through.
First in the US, their non-farm payrolls report for July has heaped pressure on the Fed with a much larger than expected rise. Their labour market remains hot with employers adding +528,000 jobs in the month, double what analysts had expected. This is not data that suggests the US is in recession. July is normally a month when overall payrolls shrink as firms go into their summer shutdown mode. But this year that hasn't happened with the employed labour force now over 152 mln workers, and a hugely impressive +5.8 mln gain from a year ago (or if you like seasonally adjusted data, +6.1 mln more). Apart from the 2021 recovery from 2020 there has never been a July quite like this one. The rise in the number of women being hired is impressing analysts too.
The bond market was impressed. But Wall Street equity traders weren't for some reason. (Perhaps they no longer believe the Fed will have to pause.)
The US jobless rate fell to 3.5% matching the pre-pandemic level, and their best since 1969. Their participation rate didn't change much however.
Meanwhile, consumer debt rose much more than expected, in fact almost at +US$40 bln in June from May, that was almost double the +US$25 bln expected, and the May rise was revised up. The June rise was the second biggest jump ever. At a growth exceeding +10% pa, these 'gains' (?) are running at 20 year highs. Cynics might say the rising debt is needed to keep up with inflation. Others might say this rise is because consumers feel bullish about their future income prospects, encouraged by the hot labour market. In either event, US consumer debt is now 18.8% of overall economic activity and stable on that basis. (Not including housing debt, the equivalent level in NZ is 4% of GDP.)
The Canadians also released jobs data for July and that wasn't anywhere near as impressive; in fact they reported the summer decline that didn't happen in the US. They lost -31,000 jobs in July on top of the -43,000 they lost in June. (A +20,000 gain was expected.) The July losses were split between full-time and part-time jobs, but in the context of their overall 20.6 mln labour force, it didn't change their jobless rate at 4.9%.
Singaporean retail sales fell in June from May, and that undermined their good year-on-year gains. Apart from fuel sales which were boosted by inflation, the falls were widespread and somewhat unusual for them. If the Chinese posturing on Taiwan is extended, that probably won't help economies like Singapore.
The one thing China's display of force will do in the region is trigger a sudden, sharp buildup of military defense capabilities from Japan and South Korea all the way to Indonesia (not to mention Australia). China seems to have made the same mistake Russia did by invading Ukraine. That just expanded NATO. Fear of Chinese over-reaction is doing the same in this region.
India will re-arm too.
In India, their central bank reviewed their policy rate overnight. It was 4.9% and markets had expected a +35 bps rise to 5.25%. But the RBI pushed through a full +50 bps hike to 5.4%. It a sharper than expected rise because they too have inflation concerns, and they need to shield their exchange rate which has come under pressure since war broke out in Europe.
In China, all eyes are on signs their moribund property markets are recovering. Cement production remains unusually low, but there are signs high stocks are falling, drawn down as some projects get back underway. But there is no sign that iron ore prices are rising as demand rises. And at the same time, there is no sign China has yet succeeded in driving down the iron ore price as part of it new bulk-buying program.
The Japanese have reported something of a surprise with household spending rising quite sharply in June to be +3.5% higher than a year ago, up +1.5% from May alone. No analyst saw that jump coming. These are 'real' gains, after adjusting for inflation. True it is only one month and that doesn't make it a trend. But quite a string of Japanese data has been positive recently, so this household data may have legs and underpin the inflation rise the Bank of Japan has been seeking for decades. Separately, they reported better than expected incomes growth as well.
Turkey has just reported an 80% annual inflation rate for July (well, 79.6% to be exact). Nothing the Turkish president seem to actually work for him. Now he is talking with the Russians on a new economic pact. We will see how that works out. Its the weak and the weak, and a sign of desperation.
In Australia, the RBA released its Monetary Policy Statement yesterday and among its forecasts it is expecting their jobless rate to fall to 3.4% by the end of 2022 as inflation there rises to 7.7%. That means they might be challenging us for the Trans-Tasman crown of the lowest unemployment rate. (Ours was 3.3% as at June compared to theirs at 3.5% at the same time.)
The benchmark for world food commodity prices dropped sharply in July, with major cereal and vegetable oil prices recording double-digit percentage falls. But meat prices held, and the dairy price fall was modest in the circumstances, both still very close to their all-time record highs. But the retreats for cereals are impressive and will certainly ease global inflation pressure. Along with the sharp falls in oil prices recently (see below), perhaps Team Transitory will have its day yet.
The UST 10yr yield starts today at 2.83%, jerked higher by the US jobs data, and up +16 bps from this time yesterday and that represents about the weekly gain too. The UST 2-10 rate curve is more inverted today, now at -40 bps but their 1-5 curve is less negative at -30 bps. Their 30 day-10yr curve is now at +67 bps and much steeper than this time yesterday. The Australian ten year bond is up +13 bps at 3.26%. The China Govt ten year bond is little-changed at 2.75% and still near its low for the year. And the New Zealand Govt ten year will start today down -6 bps at 3.33%. A week ago it was at 3.72% so a rather large -39 bps cumulative retreat since then.
Wall Street has ended its Friday session with the S&P500 showing no real reaction to the jobs data, down -0.2% on the day to be up +0.8% for the week. It's like they believe they priced in the good jobs data already. Overnight European markets ended the week all down about -0.5% in their Friday trade. Tokyo ended up +0.9% for a weekly rise of +1.3%. Hong Kong ended yesterday up a mere +0.1% for a weekly gain of +0.9%. Shanghai rose +1.2% yesterday to limit the weekly loss to -0.6%. The ASX200 rose +0.6% on Friday for a +1.0% weekly gain. And the NZX50 ended its session flat for a very good +2.1% weekly rise. The property sector, the rest home/retirement village sector, and the energy sector all made outsized gains. The biggest gainer was A2 Milk (ATM, #10) with an +11% weekly jump enabling it to reclaim its spot in the Top 10 and nudging out Mercury (MCY, #11).
The price of gold opens today at US$1774/oz in New York which is down -US$18 /oz from this time yesterday. A week ago it was US$1765/oz, so a +US$9 gain since then.
And oil prices start up a mere +50 USc from yesterday at just over US$88.50/bbl in the US, while the international Brent price is now just on US$94.50/bbl. A week ago these prices were US$98 and US$104/bbl respectively, so basically a drop on -US$10/bbl in that time. That is a drop of -22% from early June, and basically back to prices in effect before the Russian invasion of Ukraine.
The Kiwi dollar opened today down almost -¾c from this time yesterday to 62.4 USc. Against the Australian dollar we are marginally softer at 90.3 AUc. Against the euro we are softer too at 61.3 euro cents. That all means our TWI-5 starts today at just on 71. It has been in a very tight range at about this level for three weeks now.
The bitcoin price has moved marginally higher from this time yesterday, up +0.9% to US$22,845. A week ago it was at US$23,932 so it has fallen -4.5% since then. Volatility over the past 24 hours has remained moderate at just over +/-2.3%.
The easiest place to stay up with event risk today is by following our Economic Calendar here ».