PwC appointed voluntary administrator of Supie, with initial estimates suggesting creditors are owed about $3m as grocery watchdog reveals 'top 3' on his fix-it list for supermarket sector
[updated]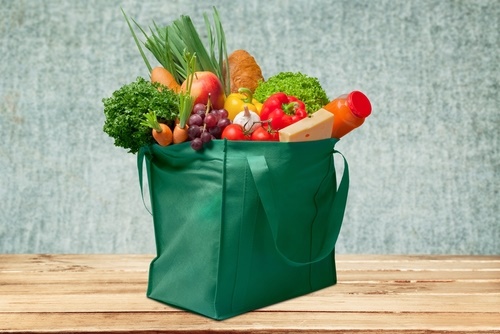 Online grocery business Supie is in voluntary administration with initial creditor claims estimated at about $3 million.
PwC's Richard Nacey and Stephen White say they were appointed voluntary administrators of Supie Limited, Workerly Limited and Bevie Limited on 30 October (Monday), by resolution of director Sarah Balle.
"The Supie Group operates a well-known online grocery business in Auckland. The business was established in 2021 as a start up, with the aim to introduce competition into the industry, as part of its mission to ensure all Kiwis have access to affordable, healthy food. The Group employs approximately 120 staff," Nacey and White say.
"The sole director of the three companies made the decision to appoint administrators following a key investor ceasing to continue providing funding to the business. This resulted in the business facing cash flow difficulties. While sales have rapidly grown over the last calendar year, recent growth has been lower than expected, and insufficient to provide the scale needed to operate profitably in what is a highly competitive industry."
"As voluntary administrators, we don't have sufficient funding to continue to trade the business in administration. In the absence of securing funding, we expect to be seeking to have the three companies in the Group placed into liquidation in the near future," say Nacey and White.
"While the voluntary administrators are yet to establish the full extent of creditor claims across the Group, initial estimates suggest they will be in the vicinity of $3 million."
In June Balle told interest.co.nz of Supie's plans to take on the supermarket duopoly. She said Supie had signed up about 55,000 customers, had about 130 staff, and was planning physical stores. 
Regulator's 'fix-it' list
Ironically the Commerce Commission issued a statement Monday saying new grocery watchdog, Pierre van Heerden, has revealed "the Top 3" on his current fix-it list for the country's $25 billion supermarket sector: 
Pricing integrity – misleading or inaccurate pricing by retailers;
Supplier behaviour – undesirable behaviour from some influential suppliers; and 
Level playing field – barriers to entry and expansion by alternative players. 
"Just over 100 days into his role as Grocery Commissioner, Mr van Heerden reiterated the importance of the new Grocery Industry Competition Act, which took effect in July 2023, as a 'once in a generation opportunity to level the playing field in the grocery sector' to deliver sustainable benefits for New Zealand consumers over the long-term," the Commerce Commission says.
Van Heerden also wants to see "improving market conditions to help create more opportunities for new entrants in the sector."