45 Kiwi tech companies feature in Asia Pacific technology index, with EROAD ranked 10th; seven make the top 100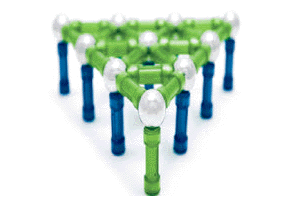 New Zealand businesses are once again in the mix in the annual Deloitte Technology Fast 500 Asia Pacific index of the region's fastest growing tech businesses, with 45 making the list.
The index, which was announced in Hong Kong last night, ranks the top 500 tech businesses according to their revenue growth over the past three years and sets the standard for high growth technology businesses in the Asia Pacific region.
Leading the list of New Zealand businesses was transport technology and services company EROAD, which was ranked 10th on the index with an impressive 2,746% growth, followed by online electricity retailer PowerKiwi, which came 18th with 1,916% growth.
Seven of the 45 New Zealand companies to make this year's Deloitte Technology Fast 500 Asia Pacific index are ranked in the top 100.
In total, New Zealand had by far the highest representation per capita.
Wellington-based businesses led the way with 18 making the index, while there were 17 from Auckland and five each from Christchurch and Hamilton.
The head of the New Zealand Fast 50 program, Stephen Nicholas, says that the fact Kiwi businesses make up almost 10% of all companies on the Asia Pacific Tech Fast 500 is proof that New Zealanders are among the best technology entrepreneurs in the region.
"The Technology Fast 500 results illustrate that for innovative Kiwi businesses the relatively small size of the New Zealand market is not a barrier to achieving stellar growth. As long as they get their business model right and remain true to their core values, they can compete with the best in the world," he said.
"Increased digital connectivity and the cloud have levelled the playing field for companies to achieve growth on a global scale and New Zealand companies are particularly adept at capitalising on this technology."

In terms of the geographical spread of companies on the Tech Fast 500, the largest number of companies came from Taiwan (130), followed by China (103), South Korea (71), Australia (60), India (55), New Zealand (45), Japan (26), Singapore (7) and Malaysia (3).
Revenue growth across the Tech Fast 500 ranked firms was on average 467% this year, driven by another year of strong growth in the semiconductor, components and electronics sector. The top-ranked business was Taiwanese electronics component manufacturer ProCrystal Technology with an astronomical 10,028% growth.