Tony Radisich's Broadlands Finance facing fine of up to $35k for failing to have 2 independent directors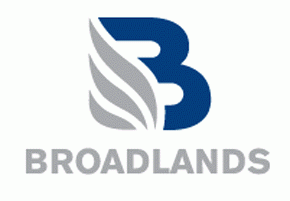 By Gareth Vaughan
Broadlands Finance faces a fine, potentially of up to $35,000, from a Reserve Bank prosecution after breaching its Trust Deed by not having two independent directors.
Broadlands, a vehicle, business and personal lender owned by car dealer Tony Radisich, acknowledges the Reserve Bank prosecution in its annual accounts. The company says it didn't have two independent directors, as defined by the Reserve Bank of New Zealand Act. This was because director Tim Storey was also a director of Broadlands' subsidiary Beneficial Insurance Ltd.
Broadlands says it applied to the Reserve Bank for an exemption, and got a waiver for its Trust Deed breach from its trustee, Covenant Trustee Company, subject to any terms and conditions imposed by the Reserve Bank. Ultimately Broadlands says the Reserve Bank told it on March 6 this year it would prosecute Broadlands for the breach.
"The Reserve Bank has submitted to the court that a fine of $25,000 to $35,000 be imposed on Broadlands. These financial statements include a provision of $50,000 for potential fines and legal costs should the prosecution be successful," Broadlands says.
Broadlands has entered a guilty plea and sentencing is scheduled for August 16.
Avanti was fined $15k for the same offence
In the first prosecution of this type Avanti Finance, which also pleaded guilty, was fined $15,000 and ordered to pay costs of $132.89 last December. The maximum potential penalty is a $1 million fine. Judge Emma Aitken went easy on personal lender Avanti because its offending didn't cause any harm.
Of the Avanti case Reserve Bank Deputy Governor Grant Spencer said it was important for non-bank deposit takers to be familiar with their directors' outside interests.
"The requirement to have two independent directors is pivotal in strengthening this sector and avoiding the issues experienced by some finance companies in recent years. As a result, it is important that non-bank deposit takers are aware of their directors' interests, to ensure they meet the Reserve Bank requirements to have two independent directors on their boards," Spencer said.
Broadlands' annual accounts, meanwhile, also show its annual loss narrowed to just over $4 million for the year to March 31 from $5.4 million the previous year. Total equity fell almost $4.1 million to $13.88 million.
The company says its accounts have been prepared on a going concern basis with shareholders, Radisich and his company Timberton Investments Ltd, having pledged continued financial support in the "foreseeable future" to pay its debts as and when they fall due.
Auditor's warning
However, auditor Grant Thornton says; "The financial statements do not include any adjustments that would result if the Group were unable to continue as a going concern. Our opinion is not qualified in respect of this matter."
The accounts note Broadlands had cash of just $122,627 at March 31, down from $715,247 a year earlier.
The accounts also show Timberton holding $5.85 million worth of Broadlands' debentures, and being owed $2.36 million by Broadlands. Total debentures on issue as of March 31 stood at $7 million, down $5 million year-on-year. Timberton is to receive interest on its debentures from April 1, 2015, with them due to be repaid on October 1, 2016.
As of March 31, Broadlands' gross finance receivables stood at $22.2 million, which is down about $4.7 million year-on-year, and its net finance receivables were just under $16 million, down from $20.3 million.
On January 22 Standard & Poor's lowered its credit rating on Broadlands to CCC- with a negative outlook from CCC. Broadlands said after asking S&P to withdraw its rating last August, it subsequently investigated the feasibility of issuing a new prospectus and re-engaged S&P. See credit ratings explained here.
This article was first published in our email for paid subscribers. See here for more details and to subscribe.