Bank lobby group says banks don't want to help collect GST on goods bought overseas for less than $400 due to implementation and administrative complexity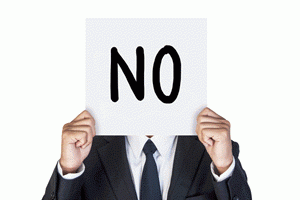 Banks wouldn't want to be involved in attempting to collect GST on goods bought overseas for less than $400 because doing so would be "incredibly complex", Kirk Hope the CEO of bank lobby group the New Zealand Bankers' Association (NZBA) says.
Hope told interest.co.nz that although he had some sympathy with the New Zealand Retailers' Association argument about a level playing field, banks weren't keen on being involved. His comments come after it emerged that three government departments have set up a joint working party to see whether GST could be levied on overseas purchases worth less than $400.
"We wouldn't want to be involved in the collection of it because it's very complex both to implement and administratively," Hope said.
"And I think (Customs Minister Maurice) Williamson has pointed out that in fact no other jurisdictions have figured out how to collect GST on online transactions because it's not as easy as the Retailers' Association would have you believe."
He also noted New Zealand's 'low threshold" in comparison to Australia's A$1,000 one.
Hope also said a problem for banks would be not actually knowing where their customers were.
"A customer may be in a foreign jurisdiction on holiday. We don't know where they physically are so if the transaction is booked on their credit card in a foreign jurisdiction, are they there physically? Are they holidaying or have they just brought something from that jurisdiction?"
"The Government knows there'd be very little actual collect in comparison to the cost and complexity of administering it," Hope added.
Separately, Alfred Naffah, Mastercard's New Zealand manager, has labelled the idea "not do-able" from Mastercard's perspective because card issuers don't have a direct relationship with either shoppers or retailers.
You can read a paper from the NZ Retailers' Association on this topic here.