BNZ's 5-year 'NextGen' programme to replace core banking systems and speed up ability to roll out new products and services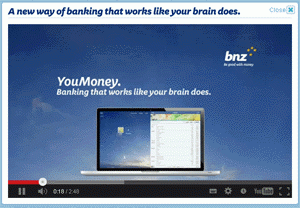 By Gareth Vaughan
BNZ is spending $400 million over five years replacing its core banking systems and dragging its plumbing into the twenty first century in a project designed to give the bank greater flexibility to roll out new products and services quickly.
In an interview with interest.co.nz Shelley Ruha, BNZ's director of enterprise services, and its head of NextGen enterprise transformation, Anna Cleland, outlined the bank's aims for what it calls its "NextGen" programme, or the "full transformation of BNZ's operating model."
Ruha said developments via NextGen will make it much faster for BNZ to be able to roll out, and upgrade, things like YouMoney, its initially youth-oriented, customisable internet banking platform launched in February, and new mobile phone banking services.
"What we want (to be able to do) is to make much more change, much faster and more often," Ruha (pictured below) said. "And so that's the main reason we really need to overhaul the systems."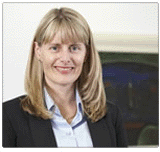 "And I guess the other reason is around how historic systems use information. Historically we've built channels and products almost in parallel to each other and then kind of connected them altogether. That means that you record information in all sorts of different places across your infrastructure whereas what a modern system does is it has the customer information right at the middle of everything, not duplicated throughout," Ruha added.
"The evolution of using your mobile to pay for stuff, we'll be right at the front of that work."
Parent National Australia Bank (NAB) is undertaking its own NextGen programme. Although this differs from BNZ's one, Cleland said BNZ was "leveraging NAB as a core partner", and using the likes of Oracle, IBM, advisory firms and others. She said BNZ was about four months into its NextGen project and would ultimately have about 200 staff working on it.
"We're thinking it'll go for around about five years," said Cleland.
"It's a full transformation here. It's not just a core banking replacement, it's more about undoing 150 years of how we've done things before where we were very product centric and then rebuilding amazing capability around having the customer at the heart."
More linkage with NAB sought
Cleland said another aim of the project was to give BNZ's customers, especially business customers, greater ability to use NAB's services in Australia.
"We're working towards BNZ customers going to Australia being able to use the NAB network.There are complexities around the regulatory environment and compliance, so we're working through that," Cleland said.
BNZ CEO Andrew Thorburn told interest.co.nz in May that a number of BNZ's core banking systems were 30 or 40 years old. This meant maintenance costs were rising and getting access to skills necessary to keep making changes was getting harder. Thus work had been done over 18 months on how to replace the core systems, Thorburn added.
Cleland said customers should ultimately notice much improved channel integration.
"At the moment we have four or five key channels (branches, which BNZ calls stores, contact centres, ATMs, internet banking and mobile banking) that don't talk to each other and all banks are in that same boat. And it's just the history of customer expectation and customer demand and how quickly banks have been able to adapt to that."
"One of the things we're doing with NextGen is setting up enough flexibility in our infrastructure, and I don't just mean our technology infrastructure, I also mean in our people and our processes, to be able to respond way more quickly to customer demands and customer expectations in the future," said Cleland.
She said for BNZ's 5,500 staff NextGen would ultimately mean their jobs will be done - "to varying degrees" - differently than they are today.
This article was first published in our email for paid subscribers. See here for more details and to subscribe.