Independent researcher Morningstar says Meridian shares are fairly priced and will appeal to long term investors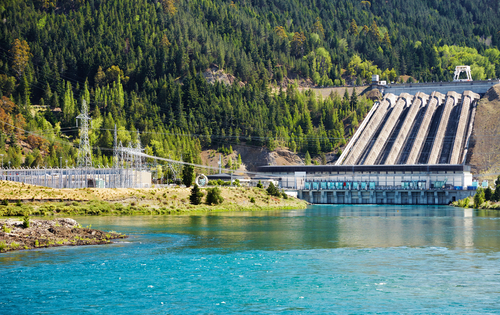 Independent researcher Morningstar is recommending investors buy Meridian Energy shares.
Morningstar is uninvolved in the Government's partial privatisation process, but did also independently recommend the buying of Mighty River Power shares earlier in the year.
Senior equities analyst Nachi Moghe said in a research report that the Meridian offer, which opened this week, was fairly priced.
Meridian enjoyed a strong competitive position and Morningstar rated the firm as having "a narrow economic moat" due to cost advantages and the fact that New Zealand's small population created barriers for would-be entrants, Moghe said. Morningstar describes the idea of "an economic moat" as referring to how likely a company is to keep competitors at bay for an extended period.  
"Accordingly, we expect Meridian and the other incumbent energy providers to generate solid returns, above the cost of capital, over the long term," Moghe said.
"The [Meridian] retail offer capped price of $1.60 is a modest discount to our fair value estimate [of $1.75 a share]," he said.
"We generally prefer to buy stocks at a larger discount to fair value and in Meridian's case, this would be around $1.50.
"However, in the context of what we regard as a stretched New Zealand market, the capped price appears reasonable value, hence our recommendation to subscribe to the offer.
"It will particularly appeal to long-term investors seeking an investment with a stable and steadily rising income stream as Meridian's dividend and yield are set to increase going forward."
 But Moghe did caution that there was a fair amount of uncertainty associated with Meridian.
"From time to time, Meridian will be impacted by adverse hydrological conditions due to deficient rainfall and/or inadequate snowmelt.
"Therefore, the firm's margins and earnings will continue to be more volatile than its peers."
Additionally, Moghe said there was the risk of regulatory change including the Labour/Green plan to move to a single electricity buyer.
"We believe regulation would most likely reduce returns for all power companies and possibly reduce Meridian's operating income by $170 million, all else being equal," Moghe said.
"We believe the opposition proposal is fairly extreme but it would significantly reduce our fair value estimate if implemented.
"Given this regulatory uncertainty, we ascribe a high fair value uncertainty rating to the stock."