BNZ - BusinessNZ Performance of Manufacturing Index (PMI) records another drop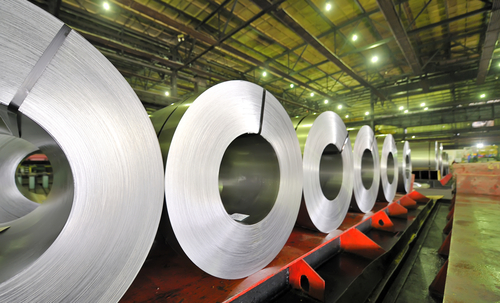 Manufacturing performance had a "few noticeable sore points" in the past month, BNZ senior economist Craig Ebert says.
And he says that manufacturing growth is now starting to look just "decent" rather than very strong.
After soaring three months ago, the BNZ-BusinessNZ Performance of Manufacturing Index has reported its second consecutive drop.
For September it came in at a seasonally adjusted 54.3 for September. This followed August's 57.1 and July's "eye-popping" 59.4.
Anything above 50 represents growth, so manufacturing is still growing.
"New Zealand's Performance of Manufacturing Index (PMI) did not just slow further in September but had a few noticeable sore spots in its details," Ebert said.
"Still, a timely check against the manufacturing component of Tuesday's NZIER Quarterly Survey of Business Opinion (QSBO) allayed any concerns we might have had. Taken together, the PMI and QSBO signals remain relatively positive.
"The disappointment is simply that manufacturing growth looks decent, rather than very strong (as was hinted at a couple of months ago). And mixed, rather than widely spread about."
Ebert said there was "quite a weak index" recorded for the Canterbury/Westland region. It dropped to 42.5 in September from 56.7 in August.
"While this is not a seasonally adjusted series it was also down clearly from September last year (49.2). While these unadjusted results can be extremely variable from month to month we thought this one was worth a mention because of the signs of slowdown in Canterbury that were also registered in Tuesday's QSBO, in particular around investment spending.
"We checked the comments of respondents to the PMI to see if there was a common complaint coming from the area, but none seemed to be forthcoming."
Ebert said, however, that the rest of the country was "taking up the slack".
"This was most evident the Central region, with an unadjusted 58.5, and the Northern region, with 54.1 – each clearly up on their levels of a year ago. This is further indication that economic growth is now picking up outside of Canterbury."
Ebert said that aside from Canterbury, the other "sore spot" in September's PMI was its jobs index. This fell abruptly – to 48.6, from 53.9 in August, seasonally adjusted.
"This initially rang some bells when we checked it against the QSBO, to find the latter had a net 9% of manufacturers reporting a decline in employment over the last three months. However, it turns out this was not much different to the long-term average (-7%). And, importantly, employment expectations amongst QSBO manufacturers remained fairly stout, at +9%, comfortably above the historical norm. So to call a halt to manufacturing employment seemed alarmist."
Harder to reconcile, Ebert said, was the fact the PMI industry component of Printing, Publishing and Recorded Media slumped to a "horrible" 20.8.
"We're not sure what's behind this, story wise. However, the extreme range and movements that this series traces suggest a small sample size is a factor."
More generally, Ebert said, there was still a great concert between the PMI and the manufacturing category of the QSBO – positively so.
"Both point to solid expansion in production (leaving us comfortable we'll see a big bounce-back in Q3 manufacturing GDP, aided by replenished primary food processing, post the early-2013 drought). Both have strong new-orders indices. And both suggest inventory is well under control."