Kiwibank unveils mobile banking service for businesses it says isn't 'just your normal online banking squeezed onto a small screen'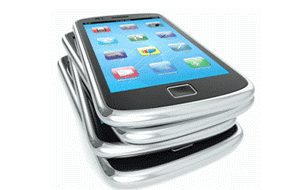 Kiwibank has become the latest bank to launch mobile banking services for businesses.
The bank says its new mobile banking application allows customers to look at foreign exchange rates, view and approve transfers, batch, multiple and international payments.
And business owners with multiple businesses, plus people with trust accounts, can view all the accounts of their different businesses without logging in and out.
Mark Stephen, Kiwibank's head of business banking, said business owners with personal banking through Kiwibank can also switch between personal and business accounts.
"Business owners want equal treatment and recognition of all their business with a bank. So switching between those accounts without logging out and back in, is the sort of helpful touch they expect of us," Stephen said.
"The authorisation system allows essential transactions to carry on even when the owner is not in the office to authorise payments. Over the next few weeks, the system will also be able to be set up to notify owners when payments need to be approved, so they can get on with business, or holiday, until the banking tasks are necessary."
"This is real mobile banking, not just your normal online banking squeezed onto a small screen," Stephen added.
He said the most common activities business owners want are being able to make account transfers, checking the status and transaction listings of multiple accounts, and approving pending payments.
ANZ, ASB and BNZ have also recently revealed new mobile banking services for business customers.