ANZ NZ more than halves its retail and business banking products in $382 mln 'simplification strategy'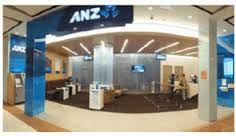 ANZ New Zealand says it has more than halved the products it offers across its retail and business banking operations over three years as part of its "simplification process."
The bank, which last week posted an 8%, rise in annual profit to a record high of $1.372 billion and a big drop in its cost to income ratio to 43.1% from 50.6%, is also phasing out its National Bank brand and moved the ANZ and National banks onto one IT platform as part of the simplification strategy.
All this has now cost a total of $382 million. Asked whether there were still costs stemming from the simplification process to come, an ANZ spokesman told interest.co.nz "it's now back to business as usual."
This is an abridged version of this article. The full version was published in our email for paid subscribers. See here for more details and to subscribe.