Finance Minister officially reveals that Govt's asset sales proceeds will fall short of targets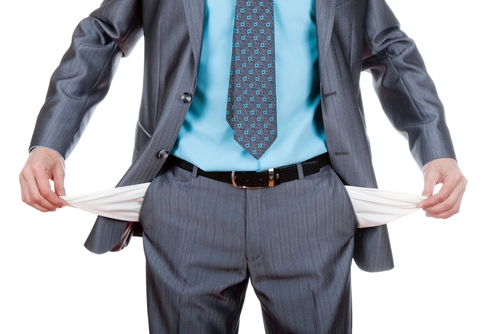 The Government's officially confirmed it will fall short of its targeted returns from the partial sale of state assets.
Originally, the Government had targeted getting $5-$7 billion from the sales though it had become clear in recent times that this target would not be met.
Finance Minister Bill English said the Half Year Economic and Fiscal Update this month will revise the estimated range of proceeds from the Government's share offer programme to $4.6 billion - $5 billion.
"The revised assumption of share sale proceeds is based on Solid Energy clearly being in no position to be sold anytime soon, and it takes account of other developments and the results of share offers to date," he told Parliament's Finance and Expenditure Committee today.
"This is cash the Treasury expects taxpayers to receive, which can be invested in new priority public assets without the Government having to borrow from overseas lenders."
The Treasury's early estimates of share offer proceeds in 2011 were between $5 billion and $7 billion, based on five companies being in the programme – including Solid Energy. And, for the purposes of forecasting, the Treasury has assumed sale receipts would be at the $6 billion mid-point of the range.
Excluding Solid Energy from the programme, those earlier assumptions put the estimated proceeds from the share programme at between $4.4 billion and $6.1 billion.
"So we are on track to be within that range," English says.
The sale of minority stakes in Mighty River Power, Meridian Energy and Air New Zealand has raised almost $4 billion for taxpayers. Genesis Energy's share offer is planned for the first half of next year, subject to market conditions.
"The share offers are generating billions of dollars of cash for taxpayers, which are being invested in new public assets such as schools and hospitals. The alternatives were not to build these new assets or to borrow the money from overseas lenders – options this Government rejected," English says.
COMMENT from David Hargreaves:
It is beyond cute for the Government to now be trying to say that it is all down to Solid Energy that the $5-$7 billion target will not be met.
The state coal miner's problems became fairly apparent last year and then definitively so in February of this year.
The Government could have publicly revised the SOE sales target figure down at any stage from then onwards but didn't. Why? Because it felt it had plenty of room to move, that the $5-$7 billion estimate, even just for four companies, was a conservative one easily reached.
In the event, the sales programme has been an abject disaster, with even the conservative estimates not reached.
The problem is not Solid Energy.
The problem is that the Mighty River float price was mildly disappointing, the Meridian sale price was so low it simply wasn't worth going through with it on any practical financial grounds, while the sale of the Air New Zealand shares - actually that was fair enough, no arguments about the price - though I bet the Government might have been able to get more next year.
The Government's asset sales programme has always been more about blind philosophy and dogma than dollars and cents.  It was foreseeable that this would be a disaster and so it has been.
And here's Greens co-leader Russel Norman
National has finally admitted that its failed asset sales programme is bringing in $1.2 billion less than expected, which puts the Government's commitment to returning to surplus in 2014/15 at risk, Green Party Co-leader Dr Russel Norman said today.

Figures released by the Green Party last week show that, because the asset sales have bought in less revenue than expected and cost more, the Government cumulative deficit will be half a billion dollars worse by 2017 than was projected in Budget 2013, including a $109 million hit in 2014/15. New figures released by the Government confirm that asset sales will only raise $4.8 billion, if the sale of Genesis goes ahead, not the $6 billion expected in Budget 2013, leaving a massive hole in the Government's books.

"Bill English has been forced to admit that National's failed asset sales have bought in less money than expected and cost the taxpayer a fortune," said Dr Norman.

"The failure of the asset sales programme to raise as much money as expected means that the Government will have to borrow more and pay more interest on its debt, which puts its promised return to surplus in 2014/15 at risk.

"The Green Party's calculations show that the failed asset sales so far will worsen the Government's operating balance in 2014/15 by $109 million, enough to wipe out the surplus of just $75 million for 2014/15 that was projected in Budget 2013. If the sale of Genesis goes ahead, the hole in the Government's books will be even larger.

"Just last week, John Key was trying to mislead the public by saying that the hole in the Budget caused by asset sales was a Green Party fiction. When he made that claim, Treasury had already provided him with updated figures proving that asset sales were carving a half a billion hole in the Crown accounts. Mr Key should have been upfront with New Zealanders and admitted the failure of his asset sales agenda.

"Nearly a million New Zealanders have already voted in the asset sales referendum. The referendum is our best our chance to send a message to National to stop these failed asset sales and stop wasting our money," said Dr Norman.