What does Telstra's Sensis sale mean for the banks holding debt and shares in NZ's Yellow?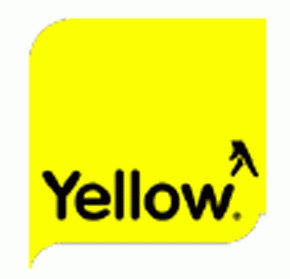 By Gareth Vaughan
The more time passes the better Telecom's decision to sell directories business Yellow Pages in 2007 looks.
Telecom sold Yellow Pages (now known as Yellow) for NZ$2.161 billion nearly seven years ago to Hong Kong-based Unitas Capital, then known as CCMP Capital Asia, and Canada's Ontario Teachers' Pension Plan. They bought the business through a leveraged buyout, funded with the help of about NZ$1.5 billion of borrowings that was then loaded onto Yellow Pages' balance sheet. The purchase price was equivalent to between 13 and 14 times Yellow Pages' annual earnings before interest, tax, depreciation and amortisation (ebitda).
What happened next is well known. Yellow's more than 30 lenders, led by lead banker BNZ, crystallised NZ$1.05 billion of losses three years ago as the firm buckled under the weight of its debt and customers shifted searches and advertising away from phone books to the internet. The lenders also took control of Yellow by issuing themselves 250 million NZ$1 shares, and NZ$500 million worth of senior notes (debt). The Hong Kong and Canadian based equity holders lost all the money they'd sunk into Yellow on behalf of their investors.
Now fast forward to this week. Australia's Telstra has sold a 70% stake in its directories business Sensis to US private equity firm Platinum for A$454 million.  The deal implies a A$649 million valuation for all of Sensis, which was valued at up to A$10 billion as recently as 2010.
What does the Sensis sale mean for Yellow?
The price obtained through the sale is equivalent to just 2.4x Sensis' forecast 2014 ebitda of A$270 million. According to Sydney-based Deutsche Bank analysts, 2.4x is a multiple largely in line with other recent international sales of directories businesses.
So what does this suggest for Yellow's valuation? The firm's recently released annual report for the year to June 30, 2013 doesn't disclose ebitda. But interest.co.nz's calculations suggest Yellow's annual ebitda was about NZ$80.5 million. Using that ebitda figure and the 2.4x valuation obtained for Sensis, Yellow would be valued at about NZ$193.2 million. That would imply Yellow has lost about 91% of its value since Telecom's NZ$2.2 billion sale. That valuation is also the equivalent of less than half Yellow's borrowings.
Asked about what implications, if any, there are for Yellow in the Sensis deal a Yellow spokeswoman told interest.co.nz the Australian firm was a different, separate business so there was no impact on Yellow. She added, however, that the Sensis sale showed there was demand from investors for good directories businesses.
Yellow's annual report shows total borrowings of NZ$413.5 million, net debt of NZ$382.1 million, a gearing ratio of 202.3%, and equity deficit (gap between total liabilities and total assets) of NZ$193.4 million. Revenue was NZ$180.6 million, down NZ$29.1 million, or 14% year-on-year.
Another write-down imminent?
So all this suggests Yellow's debt and equity holders, who are apparently almost entirely the same entities, face a further write-down of their interests in the directories business.
But just who are they? The Yellow spokeswoman would only say the firm is owned by a consortium of banks. She wasn't sure if this includes any hedge funds.
Senior Yellow debt holders at the time NZ$1.05 billion was written off included facilitation agent (lead banker) BNZ, ANZ, Westpac, Deutsche Bank, Credit Agricole Corporate and Investment Bank (formerly Calyon), Barclays, Macquarie Group, Allied Irish Banks and the Royal Bank of Scotland.
Spokespeople for both ANZ and BNZ told interest.co.nz yesterday neither bank holds Yellow debt or shares anymore. A Westpac spokeswoman declined to comment.
Auditor tag
In the annual report Yellow's auditor PwC notes its directors have disclosed uncertainty regarding the company's ability to meet long-term debt covenants, or loan terms, and uncertainty over its ability to refinance debt if there was a covenant breach or at the expiry of the facilities on August 31, 2015.
"The directors have also disclosed that they have begun discussions with lenders to consider options to refinance the Group's facilities. These conditions indicate the existence of a material uncertainty that may cast significant doubt on the Company and Group's ability to continue as a going concern," PwC says.
The directors (Liz Coutts, Brent Impey and Australian resident Paul Wilson), and management (led by CEO Chris Armistead and CFO Michael Boerson), say the almost 100% commonality between lenders and ultimate equity shareholders through the Yellow Pages Equity Trust, reduces the material uncertainty in terms of Yellow's ability to refinance its debt.
PwC, incidentally, was paid NZ$192,000 for annual audit services, but received a total of NZ$627,000 in fees from Yellow in the June year. The total includes a NZ$197,000 bill for taxation services, and NZ$238,000 worth of advisory services. This scenario, where an auditor also provides lucrative other services to a corporate client, fell out of favour among publicly listed companies after the role of Enron's auditor Arthur Andersen emerged in 2002.
Sale of the noughties?
Meanwhile, the annual report also notes Yellow was paying interest of 7.21% on its NZ$413.5 million worth of senior notes as of June 30, and that annual net finance costs totaled NZ$32 million. And, on September 20 last year, Yellow's lenders provided a waiver of the minimum ebitda target covenant for the quarters due to end on June 30, 2014, September 30, 2014, and December 31, 2014. The firm did comply with the terms of its loans in 2012 and 2013.
You have to give credit to Telecom's leadership in 2007 under chairman Wayne Boyd, CEO Theresa Gattung, and CFO Marko Bogoievski. The latter led the sales process with Goldman Sachs as adviser. Not only did they get the timing of the sale right and sell for top dollar, hindsight also has them showing up their rivals at Telstra, which was then led by CEO Sol Trujillo who held onto Sensis.
About half Telecom's sales proceeds, NZ$1.1 billion, were returned to shareholders. From a New Zealand listed company perspective, it must amount to the sale of the noughties.
This article was first published in our email for paid subscribers. See here for more details and to subscribe.