Finance Direct majority owner Wayne Croad eyes peer-to-peer lending licence for Lending Crowd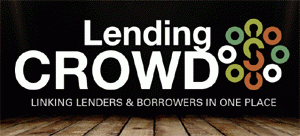 By Gareth Vaughan
The managing director and 70% owner of Finance Direct has launched another company that will seek a peer-to-peer lending licence because he believes money lending is set to be "disrupted" by the internet.
Wayne Croad is the sole shareholder and director of Lending Crowd . He told interest.co.nz Lending Crowd will apply to the Financial Markets Authority (FMA) for a licence to run an online peer-to-peer lending service. Croad is also the managing director of finance company Finance Direct, which is a non-bank deposit taker overseen by the Reserve Bank.
"We have a developer working full time on the (Lending Crowd) programme at the moment and once we've scoped it, we'll be applying for a licence," Croad said. "We're just going to take our time with it, we're in no hurry. But we do intend to launch sometime this year."
The FMA is expecting about four applications for peer-to-peer lending licences, enabled by the freshly enacted Financial Markets Conduct Act. Licences will enable successful applicants, as intermediaries, to run websites matching borrowers seeking loans for personal, charitable, or small business purposes, with lenders and charge fees for doing so.
Elaine Campbell, the FMA's head of compliance monitoring recently told interest.co.nz; "It's a bit like an online dating service. Essentially what they are doing is introducing people wanting to lend money to people wanting to borrow money."
Two of the other licence applicants are Lendit, which is fronted by New Zealand Manufacturers and Exporters Association CEO John Walley, and Harmoney whose CEO and major owner is Neil Roberts, a former general manager at Pacific Retail Finance, and ex-head of sales and business development at Flexigroup Ltd in Australia.
On its website Lending Crowd says lenders will get "high returns that outweigh those offered by banks and typical investment platforms." And for borrowers it's pledging "unprecedented, low rates, driven by investor demand bidding on your preapproved loans." The website says initially only secured loan opportunities will be available for lenders to bid on.
"Why use a bank when other kiwis can lend you the money for less and with less hassle?" Lending Crowd's website says.
And examples given on the website show double digit interest rates for lenders.
'You can't stop progress'
Asked what the appeal of peer-to-peer lending was to him Croad said you can't stop progress.
"You look at most industries, travel, anything really that has been affected by the internet, and I think money is one of those areas that hasn't been overly disrupted," said Croad.
"You look at the trends emerging out of the US and UK and it seems logical that peer to peer lending makes sense."
"The models are all going to change," Croad added. "Lending money really hasn't been disrupted like the travel industry and other industries. I think it's time for disruption, I think that will happen over the next five years. It will be quite a different landscape."
Asked whether he aimed to run Finance Direct and Lending Crowd side by side, Croad said no final decisions had yet been made.
"A lot of it will really be governed by once we consult with the FMA and from a licencing perspective. There may be some synergies in doing it that way and they (the FMA) seem to be quite open to utilising everyone's strengths to make sure the most robust system's put in place for borrowers and lenders," said Croad.

"If we can use some of those synergies with Finance Direct we will, but if it's too complicated from a compliance point of view we'll probably keep them separate."
'It's not going to be an overnight success'
He noted the most high profile US peer-to-peer lender, the San Francisco-based Lending Club, recently bought an established finance company. It bought Springstone Financial for US$140 million.
"It was announced last week they (Lending Club) had purchased an established finance company, which is quite interesting because origination is probably the biggest challenge for anyone entering the market. We generate a lot of loan applications now - Finance Direct does. But I think (for) any new player coming into this market it's not going to be an overnight success. And I think the players that are still there in two or three years are just going to be focused on making sure no one loses any money," said Croad.
Lending Crowd was focusing on building a "very robust platform", he added, drawing on broad lending experience.
This article was first published in our email for paying subscribers on Thursday morning. See here for more details and to subscribe.