China Construction Bank seeks staff ahead of New Zealand launch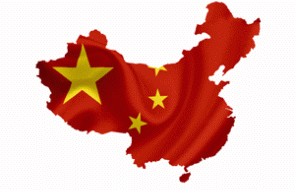 By Gareth Vaughan
China Construction Bank, one of China's big four government controlled banks, is looking for staff to help it launch in New Zealand.
Interest.co.nz understands a recruiter has been sounding out potential New Zealand staff on behalf of the bank. And Companies Office records show China Construction New Zealand Ltd as an approved reserved name.
According to the recruiter China Construction Bank is due to set up operations in New Zealand soon, with an initial capital injection of US$50 million. The focus will be on providing commercial banking services to multinational subsidiaries and firms with trade links to China. The bank is also looking to fund Christchurch rebuild projects, and longer term establish retail banking along similar lines to what it has done in Australia.
To become a New Zealand bank, China Construction Bank needs to obtain banking registration from the Reserve Bank. Asked whether the Chinese bank has applied for this, a Reserve Bank spokesman would only say the Reserve Bank doesn't confirm, deny, comment on or discuss licence applications.
China Construction Bank's board includes Murray Horn, the former ANZ New Zealand managing director and ex-secretary to the Treasury. He succeeded former Prime Minister Jenny Shipley who was on the board from 2007 until 2013.
'Clear intention' to open in NZ
Horn told interest.co.nz there's a "clear intention" to open a branch in New Zealand.
"While we have to comply with all the regulatory requirements, we'd like to be able to open sooner rather than later," Horn said.
In terms of seeking banking registration from the Reserve Bank he said; "If they're not talking about it we can't."
In March last year China Construction Bank's board unanimously voted in favour of establishing a subsidiary bank in New Zealand.
"It was resolved that the establishment of a subsidiary bank in Auckland City, New Zealand with an original capital injection of US$50 million be approved," a resolution from a board of directors' meeting says.
Total assets of about NZ$3 trillion
China Construction Bank recently posted a 10.4% rise in first quarter net profit to 65.9 billion renminbi (about NZ$12.2 billion). The bank also reported annualised return on average assets and annualised return on average equity, respectively, of 1.67% and 23.89%. Its net interest margin stood at 2.81%. China Construction Bank has total assets equivalent to about NZ$3 trillion having grown assets 5% in the March quarter.
The Reserve Bank confirmed Industrial and Commercial Bank of China (ICBC), another of China's big four banks, as a New Zealand registered bank last November. ICBC NZ is chaired by ex-Reserve Bank Governor and former National Party leader Don Brash, and has a branch at the bottom of Auckland's Queen Street.
China Construction Bank was approved as a foreign authorised deposit taking institution by the Australian Prudential and Regulation Authority in 2010. Here's its Australian website. It describes itself as a leading commercial bank in China with three principal business segments being corporate banking, personal banking, and treasury operations. The bank says it's among the market leaders in China in infrastructure loans, residential mortgages and bank cards.
Agricultural Bank of China was the most recent Chinese bank to open shop in Australia following in the footsteps of Bank of China, China Construction Bank, and ICBC.
This article was first published in our email for paying subscribers. See here for more details and to subscribe.