Chinese banking giant ICBC gets official registration as an NZ bank - former RBNZ Governor and National Party leader is a director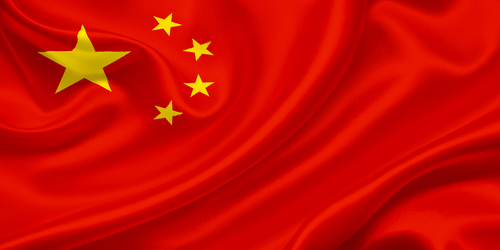 The New Zealand arm of China's biggest bank has been formally registered as a bank in New Zealand and it has both the head of Auckland's waterfront development and a former RBNZ Governor on board.
The Reserve Bank confirmed ICBC New Zealand Limited as an officially registered bank today in a brief (as is customary in such matters) statement. It's the 23rd registered bank in this country.
ICBC New Zealand Limited is a fully-owned subsidiary of Industrial and Commercial Bank of China Limited.
Former RBNZ Governor Don Brash Brash, who was recently contacted about rumours he was getting involved, but would not comment, definitely is a director, according to filings with the companies office last week.
Also a director is John Dalzell, an experienced project director who is currently the chief executive of Waterfront Auckland.
Other directors include former BNZ senior executive Martin Philipsen,  Auckland-based Jun Jing and Australian-based Hangbin Liu.
The Chinese banking behemoth's interest in registering as an NZ bank was revealed nearly a year ago.
ICBC New Zealand's website is not yet active and the bank has given no indications as yet what it intends to do in this country.
There has been much talk about Chinese backers getting involved in development of Auckland's waterfront and the presence of the CEO of the waterfront company on the ICBC board is only likely to fuel such speculation.
Mayor Len Brown has travelled to China promoting the city and the innovation precinct projects, and Dalzell and Waterfront Auckland chairman Bob Harvey have also travelled to China talking to potential investors.
The Auckland Waterfront Development Agency, to give it its formal title, is an Auckland Council-controlled organisation (CCO), that established in November 2010 as part of the formation of the Auckland Council.
Waterfront Auckland, is responsible for around 45 hectares of waterfront property including Wynyard Wharf and the land north of Pakenham Street at Wynyard Quarter, Westhaven Marina and part of Queens Wharf and TEAL Park on behalf of Auckland Council and the ratepayers and public of Auckland.
Its website says its objective is to lead the strategic approach to development across Auckland's waterfront. "This approach is consistent with the Auckland Council's vision. We are a development agency with a mandate to execute and implement projects in the defined Waterfront Area of Ownership, in full co-operation with all relevant Council Controlled Organisations (CCOs) and other relevant stakeholders."