New Zealand needs to tread carefully because many aspects of Australia's Plan B with China will run into New Zealand's Plan A. Professor Ang suggests how we can still benefit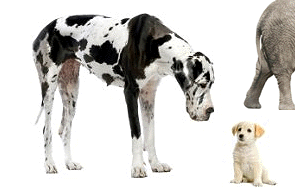 Like in the case of New Zealand, China is Australia's largest trading partner.
But as opposed to New Zealand, the focus on trade between China and Australia has always been more on iron ore, coal and other minerals.
China accounts for one-third of Australia's exports - making it a significant player in the health of Australia's economy.
Australia's iron ore and coal trade with China
For years, Australia has been able to rely on China's interests in iron ore and coal. However, the landscape has changed recently.
China's construction industry has slowed down in the last year or so, affecting the demand for these commodities.
Further, China has found cheaper sources for these commodities, for example Brazil.
Coupled with these, and a more pressing issue, is China's problems with pollution.
In mid September, in an effort to continue to curb pollution, the Chinese government imposed restrictions on the type of coal it will import.
The new restriction means that a large percentage of the 40 odd million tons of coal that Australia exports to China will no longer qualify.
At the same time, the unemployment rate in the Australian mining industry has increased significantly. Some of the mining companies are diversifying as a result.
Australia's Plan B with China
Amid the changes in the iron ore and coal landscape, as the Aussie dollar weakened, some industries have risen to take over the burden of sustaining the economy.
The list includes agriculture, education and tourism. Do these look familiar?
Yes, they are significant industries for New Zealand.
In fact, some of the diversification done by the mining companies in Australia, mentioned above, is actually directed towards agriculture.
At the same time, there have been incoming interests from Chinese companies into Australia's agriculture industry. Recently, Chinese state-owned enterprise Beijing Agricultural Investment Fund has committed US$2.7 billion to Australia's dairy, beef, lamb and aquaculture industries.
Chances are high for further collaboration if the free trade agreement between the countries goes through later this year.
For a start, a private Chinese company has just bought Elizabeth Downs cattle station (205,000 hectare of land and 9,000 head of cattle) for US$17 million in northern Australia.
Tourist arrivals from China into Australia are up 14 percent this year. A Hong Kong property developer has recently been approved to build a US$7.2 billion resort in Queensland with the anticipation of increasing Chinese visitors in Australia.
Implications for New Zealand's Plan A with China
No economy lives in a vacuum. While it is common for New Zealand to compare itself with Australia on many aspects, we also want to believe we are different.
Iron ore and coal is not New Zealand's cup of tea.
Agriculture, tourism and education were not really on the priority list for Australia's trade with China until now.
These industries have been Australia's Plan B with China, but now they are called into action.
And their actions mean a potential head-on clash with New Zealand's Plan A with China.
As with Australia, there have been lots of interests in the agriculture industry in New Zealand by Chinese investors.
While we can be uptight about it based on what values New Zealand can derive from such purchases, the literature on foreign direct investment offers lots of empirical evidence on its benefits. The literature also provides a lot of ways to which such values can be extracted.
Now that Australia is into the game, it would be wise to rethink the plan here.
While New Zealand is trying to make itself a stand-alone holiday destination for (Chinese) travellers, it may also be useful to consider making sure that the offer to travellers with Australia as a packaged deal continues to be part of the strategy.
A dual strategy, as a stand-alone and a packaged destination, will ensure that we ride on the bandwagon effect of a tourism boom in Australia from China.
Whether we like it or not, as we are located near Australia, some of the capital flow coming this way can potentially be a zero-sum situation with Australia.
It is important to ensure that we observe closely what is happening between Australia and China to make sure we are not missing the boat.
---------------------------------------------
Professor Siah Hwee Ang holds the BNZ Chair in Business in Asia at Victoria University. He writes a regular column here focused on understanding the challenges and opportunities for New Zealand in our trade with China. You can contact him here