Blue Elephant Capital Management to lend US$50 mln through P2P lender Harmoney over 2 years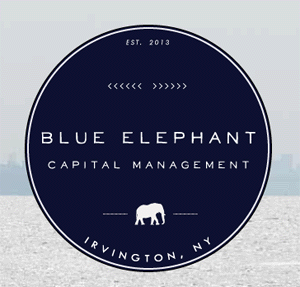 United States firm Blue Elephant Capital Management LLC will invest US$50 million through New Zealand's first licenced peer-to-peer (P2P) lending platform Harmoney over two years.
Blue Elephant is one of the four entities Harmoney said last month had agreed to provide about $100 million of lending capital for Harmoney. The Irvington, New York based Blue Elephant is the second of the four to out itself, following Heartland Bank. The bank also took a 10% shareholding in Harmoney.
Harmoney CEO and founder Neil Roberts said he won't name the other two funders, leaving it up to them to choose whether they want to. Both are from overseas, with Roberts telling interest.co.nz he doesn't expect them to out themselves. Roberts said the two are a smaller part of Harmoney's portfolio.
Blue Elephant describes itself as an investment advisor founded just last year by fixed income trading and credit specialists Ashees Jain and Joseph P. Marra to focus on the intersection of technology and finance. Jain, one of Blue Elephant's three managing partners, said New Zealand has a solid borrower history and a banking system "in need of well-priced capital."
"We are constantly seeking to expand our portfolio of P2P lending platforms into new markets, like New Zealand, where there is solid borrower history as well as a banking system that is in need of well-priced capital," Jain said.
"We are thrilled to be the first institutional funder of a P2P platform in New Zealand. As the only licensed P2P platform in New Zealand, Harmoney fits our strategy to build a diverse portfolio with exposure to multiple economies and business cycles," added Jain.
BlackRock 'rock star' on board
Brian Weinstein, a former head of fixed income at investment management group BlackRock where he managed more than US$300 billion of assets, recently joined Blue Elephant as a managing partner.
Roberts described Blue Elephant as an exciting fund.
"They're starting off on their journey (and) they've just got a rock star from BlackRock. I've no doubt that he will attract a lot of fixed-term investment capital," said Roberts.
"It (the deal with Blue Elephant) is great from our point of view because we've picked someone who can grow with us. They're small now but they're growing quickly and we hope to as well."
Roberts described Harmoney's funding, featuring retail investors, institutional investors and a bank in the form of Heartland as "the royal flush."
"Retail is strong for us. It's taking at least a third of all loans and growing. So we've retail, institutional and we've got a banking line. The royal flush."
Diversity play
One of the trends emerging in the US P2P industry is loan securitisation. A recent deal saw US$500 million worth of loans from the Florida-based CircleBack Lending sold to investment bank Jefferies where they'll be securitised, bundled into bonds and sold to investors. See more on this here.
Roberts said Blue Elephant hadn't expressed any interest in securitising Harmoney's loans.
"It has just been a general conversation. At the moment as they're growing, they're purely interested in developing the relationship and having diversity out of the States, and out of the US dollar. In the future they might consider bringing some sort of leverage in, it might be that they want to securitise. (But) that really is up to them. Borrowers wouldn't know any difference, they wouldn't be affected by it," Roberts said.
Harmoney watches the loan securitisation market closely, he added, and it could have some appeal.
"But that's really for our lenders to do, obviously it's not something Harmoney would do directly, not at this stage anyway," said Roberts.

"It would involve a fund buying sufficient quantities of loans to be able to build up to that securitisation level. They'd probably need $100 million or at least be on the run rate of $100 million, and then they need tenure. You can get tenure either by waiting for many years, or by taking a segment of loans that is maybe skewed towards the top end, or where you've held the loans for so many payments and where the loans have considerably less risk attached," said Roberts.
An intermediary
After obtaining a licence from the Financial Markets Authority, Harmoney officially launched in September. P2P lending is where an online service provider acts as an intermediary matching borrowers and lenders, receiving fees for doing so.
People who borrow through Harmoney can borrow between $1,000 and $35,000 for three or five years. Investors will receive monthly repayments, as they are made by borrowers, for the duration of a loan. Higher interest rates are promised to savers/investors than those paid for bank deposits, and lower rates are promised for borrowers than those charged by banks.
Harmoney's interest rates for borrowers, priced via a risk gradient, range from 9.99% to 39.99%. Investors' net returns, net of defaults and Harmoney's fees, will range from 10% through to 24%, the P2P lender says. See all our stories on P2P here.
Roberts has previously told interest.co.nz Harmoney is rejecting 70% to 80% of loan applications, and aims to lend more than $100 million in its first year of operation. In the early stages debt consolidation has comprised about half Harmoney's lending, with other loans taken out to fund the likes of motor vehicle purchases, holidays, life events and home improvements.
Blue Elephant's 'levered' fund
Blue Elephant runs "the levered" Blue Elephant Consumer Fund, which had US$51.25 million in assets under management as of August 29.
"Launched in July 2013, the levered Blue Elephant Consumer Fund owns a highly diversified portfolio of electronically originated, short-term, high yield, unsecured prime consumer and small business loans made through marketplace lenders. The Fund had a 12-month return of 10.61% as of August 29, 2014, compared to the BarCap-U.S. Aggregate Index, which returned 4.81% for the same time period," Blue Elephant said.
The US firm additionally says it has agreements in place to invest in more than US$300 million in prime consumer and small business loans across six online lending platforms by the end of 2015. Blue Elephant also advises the Blue Elephant Offshore Consumer Fund Ltd, which it said enables non-US investors and those with US tax-advantaged cash (IRAs, pensions) to invest.
"Blue Elephant and Harmoney intend to build on this partnership to further support the growth of the P2P markets in New Zealand," Jain said.
Roberts said there are lots of products and areas of interest for Harmoney, especially in the small business market.
*Harmoney now has a TV advert.
This story was first published in our email for paying subscribers on Thursday morning. See here for more details and how to subscribe.