ANZ NZ CEO David Hisco says First Union led strikes causing no disruption to customers because not many staff are striking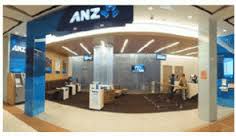 By Gareth Vaughan
ANZ New Zealand CEO David Hisco says the First Union led industrial relations action against ANZ is causing no disruption to customers and appears to be petering out.
Hisco also told interest.co.nz ANZ was taking the union to court over some of its statements.
"The union has to some degree released misleading comments, which we've actually taken them to court over.  So it's in mediation now so we'll let it flow through," Hisco said.
His comments come after First Union responded to news of ANZ's 25% increase in annual profit to $1.7 billion with a press release saying this should be reflected in a better pay offer and more security around hours of work for staff.
Hisco said the union represented a minority of ANZ staff, and the strikes had thus far caused no disruption to customers at all because ANZ has back up to cover striking workers. 
"I don't see many staff striking. A lot of the people holding the signs I don't think they work for us. I don't know where they've come from but they're not ANZ employees," Hisco said.
"Not enough people can strike to make an impact in any particular area. So it doesn't have any impact, which is why it is petering out."
He said resolution of the dispute was up to the union.
"We're attending mediation and we've got an offer on the table which we think's pretty competitive given everything else we do," said Hisco.
He said he wasn't worried about any potential reputational damage for ANZ because most people understood what was going on.
"Most people in the public get what's going on here, they've seen strikes before. I don't think it has a lot of public support really," Hisco added.
The union led strikes are in response to the bank's proposed changes to employment contracts that would provide more flexibility around staff working hours. The union says the changes would mean staff would only know on a month by month basis what days they would be required to work on and their starting and finishing times.
First Union has described ANZ's plans as "casualisation" of the workforce, saying workers have been prepared to allow up to 20% of the workforce to be flexible, but that wasn't good enough for the bank with it wanting "every new worker to start on the insecure work contract." For its part ANZ says the union is trying to create an issue out of this because its want a higher pay increase than "the very competitive" 3% and 2.75% offered to staff by the bank.
ANZ says about 4,581 staff are eligible for the collective agreement, with about 1,117 of them union members. First Union says it has 1,300 members among ANZ's 8.300 staff. See more on the dispute here.
Hisco said the pay rise on offer would see the average union worker earning more than $60,000.
"We are not asking existing employees to change their conditions. It's only for new ones. Existing ones can opt in if they like," he said.
However, First Union retail & finance secretary Maxine Gay said ANZ staff deserved a better deal than a pay offer that's well below what other major banks have settled on this year.
"Contact centre and back office workers employed prior to September 2010 are being offered a 2% plus 2% wage increase over two years.  For everyone else ANZ is offering 3% and 2.75%.   Just five months ago Westpac workers achieved a 3.4% per year increase for two years," Gay said.
She went on to say ANZ's comments in its press release that it has been a strong supporter of the broader community is "totally at odds" with proposals that would see some workers only knowing month by month which days, start and finish times they would be working.
"Bank staff have lives outside of their job, and many of them are deeply involved with their local community, faith and sports groups. How on earth then could they ever meet their commitments to these groups, if they don't know from month to month what days and times they'll be free to volunteer at their local cultural centre, church fundraising committee or coach the kids' sports team," said Gay.
"Chopping and changing the hours of your workforce is not supporting the broader community."