Finance Direct majority owner says he's close to applying to the FMA for a peer-to-peer lending licence for Lending Crowd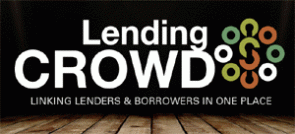 By Gareth Vaughan
Wayne Croad, the managing director and 70% owner of Finance Direct, says he expects to lodge an application with the Financial Markets Authority (FMA) within a couple of weeks for a peer-to-peer lender's licence for another company he owns, Lending Crowd.
Croad told interest.co.nz his team working on Lending Crowd has been liaising with the FMA ahead of submitting a peer-to-peer (P2P) licence application. Although happy with the progress made, Croad said his initial target of having Lending Crowd up and running in December was now unlikely.
"We're progressing very well. We're probably a week or two away from submitting an application through to the FMA. As far as launching this year, we may be a couple of months out. Our objective was to launch in December, but it's more likely going to be February or March next year," said Croad.
"We don't want to submit anything (to the FMA) that we know isn't going to answer all the questions they're going to ask us."
Finance Direct, which offers auto, property, personal and business loans, is a non-bank deposit taker supervised by the Reserve Bank. As of March 31 Finance Direct had net loans of $7.52 million and secured debenture stock on issue of $7.2 million. Croad said Lending Crowd will be able to piggyback on Finance Direct, but he hasn't yet determined to what extent.
"We definitely want to leverage off the back of being a non-bank deposit taker, and we will by default anyway because we have some good credit assessment history there (at Finance Direct) for 15 years," said Croad.
"There are some things that we are going to talk to them (the FMA) about, but we're still in the stage of (determining) whether Finance Direct has a big involvement in Lending Crowd or a very minor involvement. We've looked at it (Lending Crowd) as a standalone entity so either way we're quite comfortable. But we do have some ideas we want to run past the FMA once we've submitted the application."
Marketplace lending
In April Croad told interest.co.nz P2P lending appealed to him because you can't stop progress. Money was set to be disrupted by the internet as other industries like travel had already been, he said.
In the months since April he said P2P lending had gained traction.
"It has turned more into marketplace lending rather than strictly peer to peer, and it has gained a foothold from the mainstream interest point of view around the world. So we're quite excited about it," Croad said.
Harmoney, New Zealand's first licenced P2P lender, launched in September. It has taken in about $100 million to lend from the likes of Heartland Bank and the New York-based Blue Elephant Capital Management.
"I take my hat off to Harmoney getting out there first and doing what they've done because it's not as easy as what it looks from a face value point of view. There's a lot of technical aspects to it (P2P lending), and getting it right and making sure risk is managed for investors, and borrowers have a competitive offering," said Croad.
An attractive offer for borrowers the key
He said the difficult side of P2P lending is the borrower side, rather than the lender or investor side.
"There's always parties out there that have money to lend at the right yield, and attracting those parties is not an issue. And I guess Harmoney have found that with people clamouring to take a piece of the pie. But the challenging end of peer to peer is creating the borrower interest and having an offering that is attractive to the borrower," Croad said.

"We've been talking to parties out there that are interested in being involved as lenders at the back end. We have a number of parties that we have been in discussions with that approached us. But really our focus is more at the front end, and making an attractive offering to borrowers."
Meanwhile, Croad said his plans include Lending Crowd launching with a fractionalised product albeit different to how Harmoney does this. Harmoney's fractionalisation sees a borrower's loan broken into "notes" valued at  $25 each. Investors can then choose how many notes from any one loan they wish to invest in. Lending Crowd's loans will also be secured, Croad said.
On its website Lending Crowd says P2P lending offers borrowers unprecedented low rates, and for lenders/investors there are high returns that outweigh those offered by banks and typical investment platforms.
See all our stories on P2P lending here.
This story was first published in our email for paying subscribers early on Monday morning. See here for more details and how to subscribe.