Westpac NZ says it has launched Australasia's first fully responsive online banking platform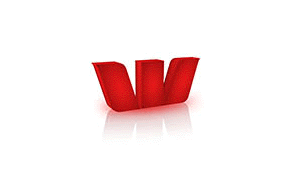 Westpac New Zealand says it has launched "Westpac One," which it's touting as the first fully responsive online banking platform in Australasia.
Westpac One offers customers "one banking experience" across all a customer's devices be it via a smartphone, tablet or desktop computer, and has been under development for some time. Westpac unveiled a $15 million "device agnostic" mobile banking platform in September 2013, and said it aimed to provide up to 95% of its products and services via whatever device a customer chooses to use.
Here's Westpac's statement
Westpac has launched its new online banking platform "Westpac One", redefining the way customers are able to bank using mobile devices.

It is the first fully-responsive platform in New Zealand and one of only a handful in the world to offer easier, faster and more intuitive functionality across all devices – smartphones, tablets, and desktop.

Using mobile devices, customers will have more capability than ever before to make and initiate payments (including international payments) and apply for or activate everyday banking products including accounts, home loans, personal loans, credit cards and term deposits. This includes getting an instant decision on a home loan, credit card or personal loan. Customers can search and filter payments across accounts using past, current and future timeframes.

Chief Digital Officer, Simon Pomeroy, said the objective was to make everyday banking simpler and for Westpac ONE to deliver the best digital banking experience in New Zealand

"New Zealanders want to bank anywhere, anytime from any device and Westpac ONE is the only platform in New Zealand that will allow them to do that. No matter what device a customer is using they will be able to do more of their banking online, particularly through their smartphone and tablet," Pomeroy said.

"Customers want total control over their banking and Westpac ONE is a significant step to our customers being able to do that. And, by having a single platform we are able to introduce new developments a lot easier and more quickly so our customers are at the cutting edge of simple everyday banking."

New York fin-tech start up Moven's money management tools are also integrated into the platform giving real time insight and awareness of everyday spend, with categorisation of spend and real time receipts coming in the near future.

Moven, along with everyday activities like checking balances and transferring money between accounts, will be made faster and easier with no need to log in once set up.

A key feature of Westpac One is the inclusion of crowd-sourced services, one of these being the ability to immediately temporarily block and unblock credit cards if they have been lost or stolen. A trial version was used by more than 50,000 customers and staff for several months before today's release.

"The trial has enabled us to get excellent feedback to fine-tune and deliver what customers want and what we believe is a world leading experience," Pomeroy said.

"And our refreshed mobile app will also allow access to check balances and make transfers between selected accounts without the need to log-in. Customers want easy and simple and that is what we have strived to deliver."

While development of Westpac One is ongoing, the following features are currently available:

· Easy to use balance, transfer and payment options with fewer steps and no need to login in some cases
Track finances with Timeline – view, search and filter transactions from all accounts in one place
· Card Custodian allows customers to temporarily block and unblock cards if they have been lost or stolen
· Ability to open and apply for accounts, loans, credit cards, term deposits
· Money management tools from New York based Moven

The delivery of Westpac One is a key component of the bank's goal of delivering New Zealand's best digital banking experience.