Professor Ang examines the issues involved in guarding against over-reliance on trade with China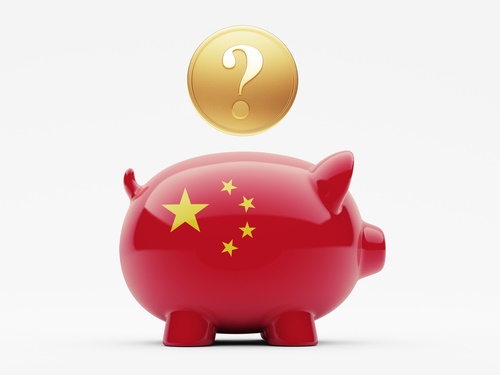 A major discussion point since China became New Zealand's largest trading partner has been whether the small economy is, in fact, over-reliant on the largest trading country in the world.
Surely, the fact that China's economy will slow down this year, and perhaps more over time, will have many in New Zealand thinking what it means to be over-reliant.
"Diversify your risk" is a standard response. How that works is a separate discussion.
China's slowdown and ASEAN's rise
China's projected slower growth is now a reality, though its foreign direct investment has actually risen about 17% in the first two months of this year, compared with the first two months in 2014.
This rise is small in comparison to the overseas direct investment increase—51% in the same period.
So good growth rates are still there in China.
The ASEAN (Association of Southeast Nations) is the first region that comes to mind when we discuss the diversification from the risks of over-reliance on China.
This is not a bad proposition, considering the fact that Southeast Asia has been drawing more foreign direct investment than China (albeit one is a region while the other is a country) in the last two years. Incidentally, Japanese companies have also been shifting their investments to ASEAN from China, more so with the growing political tensions.
ASEAN boasts a population of 620 million and if considered as a country, is the seventh-largest economy. It is expected to overtake the UK economy by 2020 and the Japanese economy by 2025.
But what has been missing in this same conversation is the extent to which China is participating in ASEAN and how much it contributes to the region's rise.
As China moves on from its tag as a manufacturing hub, ASEAN has been the beneficiary.
Since 1995, trade between China and ASEAN has grown by an average of close to 20% a year, and represents about 15% of ASEAN total trade in 2014. This growth has been the result of regional trade pacts, value chain shifts and rising incomes.
Added to the current mix is the Maritime Silk Road Initiative, which will further boost the bilateral trade between China and ASEAN.
ASEAN as the diversifying destination
It looks like ASEAN is in prime position to cover China's growth shortfall, and organisations should consider ASEAN as an alternative investment location.
Yet, we need to bear in mind that China's growth shortfall may have negative effects on the growth potential of ASEAN given the extent of its participation in the region. For example, a BNP Paribas study has found that China's slowing economy will have the largest impact on Singapore within Asia.
Moreover, the countries in ASEAN are diverse, which means understanding one country in the region does not mean knowledge of another. The large economy of Indonesia alone has 360 ethnic groups!
The impact of the ASEAN Economic Community is relatively unknown at this stage. Political stability is always a question mark in several countries in the region.
The markets are also relatively uncertain and difficult to comprehend. For example, in a recent survey, 92% of local businesses in Vietnam responded to suggest that while they are aware of the Law on (Fair) Competition (which has been around since 2005), they have no idea how it works.
Why would we expect foreign businesses to understand a market when local businesses are confused?
Opportunities are there in ASEAN, but the fact of the matter is that it won't be easier than in China either.
A pragmatic approach
New Zealand is not alone having an over-reliance on China, as we are one of the 140 odd countries that have China as its largest trading partner.
It may not be a bad idea to see what other nations do in response to this "over-reliance", before deciding if anything at all needs to be done.
At the same time, an alternative is to ask: "Where else in China would there be potential?" It is important to recognise that China in itself can be seen as a country with many regions (e.g. provinces).
Provinces differ, and so when one province doesn't work for your organisation, it does not mean the opportunities are not there in other provinces.
The largest of the Chinese provinces is Guangdong, with a population of about 105 million. Of course, we can further break down provinces into cities etc, to make them more manageable markets.
Business diversification is just not as easy as diversifying our savings into different currency portfolios. It requires a significant effort and huge costs.
If anything, diversifying within China is definitely easier than to diversify away into ASEAN. This allows learning in China previously to be utilised and not having to deal with new unknowns in ASEAN.
But if ASEAN makes sense for your products, by all means consider this market as a viable option. But do not do it for the sake of diversifying from China!
---------------------------------------------
Professor Siah Hwee Ang holds the BNZ Chair in Business in Asia at Victoria University. He writes a regular column here focused on understanding the challenges and opportunities for New Zealand in our trade with China. You can contact him here.