Professor Ang pays tribute to Lee Kuan Yew and some of the 'amazing' achievements of Singapore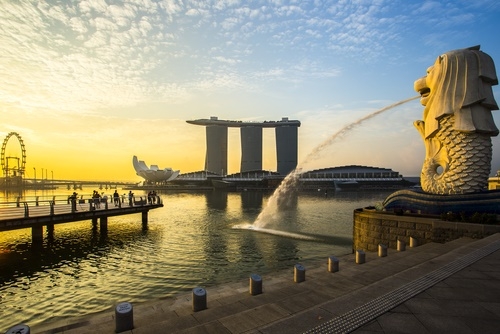 The 23rd of March 2015 marked the death of a prominent leader in the history of Asia—Lee Kuan Yew (also known as LKY).
LKY served as Prime Minister of Singapore for more than 30 years and a Member of Parliament for more than 60 years.
While LKY is remembered as a legendary leader, he should also be assessed on Singapore's performance in Asia and the world stage. And in this assessment, LKY has, unequivocally, passed with flying colours.
Singapore
Singapore gained independence as the Republic of Singapore (remaining within the Commonwealth) on 9 August 1965. It also co-founded ASEAN in 1967.
The city-state currently hosts more than 7,000 multinational companies from the Triad (US, Japan and Europe), and another 3,000 companies from India and China.
Despite its small size, Singapore is a major player in the world economic landscape. It is the world's fourth leading financial centre and one of the five busiest ports in the world. The World Bank has consistently ranked the country as the easiest place in the world to do business. It also ranked Singapore as the world's top logistics hub.
Industry wise, Singapore is now the one of the world's top three oil refining centres, the world's largest oil rig producer, and a major hub for ship repair services. Its young industry of casino gambling, set up in 2008, is now the world's second largest.
These are amazing achievements considering that the small island city-state has literally no natural resource endowments to start with.
Singapore's role in Asia
Singapore has been a major manufacturing hub since the 1980s. The first industrial park in China—the Suzhou Industrial Park, was largely modelled on the hub concept established in Singapore.
No surprise that LKY was involved in the founding of Suzhou Industrial Park. So much so that a photo exhibition entitled "Lee Kuan Yew and Suzhou Industrial Park" was held at the Park's Archives Building upon his death.
Manufacturing has since been China's key competitive edge in the world's economy, as services have yet to take centre stage.
During these last few decades, due to the relationship between China and Singapore, Singapore has, in some ways, facilitated the cooperation between China and other countries in Asia, in particular with ASEAN.
Looking ahead
Many ask the question what it means to Singapore to have lost LKY.
While some can doubt his way of governing Singapore, many Singaporeans do understand what it means to compromise some 'freedom' for security and prosperity.
Singapore as a country is well disciplined and this has been inculcated since LKY's time.
Unlike other national leaders, a wise man like LKY left his post as Prime Minister in 1990 so that stable succession could happen while he continued to provide mentorship as a Senior Minister and subsequently Minister Mentor.
Given the accolades that Singapore has achieved, and many of which have been conferred only in recent times, a system seems to have been in place despite the loss of the great leader.
Lessons for all
As Singapore continues to come up with amazing achievements, it is no surprise that countries such as China like to cherry-pick the good elements of Singapore's strategy.
The significant challenge of a larger nation adopting elements of a smaller nation is the replication of these elements a few hundred times over.
Singapore is now a strong logistics hub. China is of course making a significant move with its own "One Belt, One Road" initiative.
For other smaller countries, clearly there are no reasons for not studying how a country without natural endowments can survive and do well.
Economics aside, the aspects of relationship building and the role as facilitator seem to mark Singapore's success in the Asia space. That's another lesson that many countries can learn from.
---------------------------------------------
Professor Siah Hwee Ang holds the BNZ Chair in Business in Asia at Victoria University. He writes a regular column here focused on understanding the challenges and opportunities for New Zealand in our trade with China. You can contact him here.