Westpac survey shows complacency among SMEs when it comes to using new technology to grow their businesses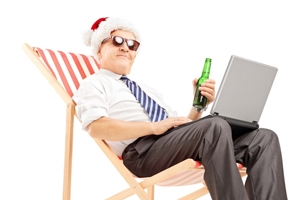 There are concerns owners of New Zealand's small and medium-sized business (SME) are more concerned about the bach, boat and Beemer, than making new investments to grow their businesses.  
The 2015 Westpac Grow New Zealand survey released today, reveals a smaller portion of SMEs are planning to invest in their businesses over the next three years, now, compared to four years ago, when the world was emerging from the Global Financial Crisis.
Westpac defines SMEs as ranging in size from $250,000 to $5 million in turnover.
Despite SMEs experiencing more positive growth and less tough times now than in 2011, a slightly smaller portion are planning to develop or modify their products or services, increase their sales and marketing spend, hire new staff, and buy or lease new equipment or technology, vehicles and premises. 
The only area the 1200 SMEs surveyed are looking to invest in the next three years, is in up-skilling and training staff.
Thirty-four percent say they plan to maintain the size of their businesses without any investment, compared to 32% in 2011, when Westpac released its first Grow New Zealand report.
Overall, the portion of SMEs looking to expand their businesses has remained at 36% from 2011.
Westpac chief executive David McLean says, "The economy is going better than in 2011 and prospects are good, but for many SMEs the improved conditions are the cream on the lifestyle cake rather than looking to grow or expand."
Baby boomers on their way out
Westpac says the biggest barrier to growth is SME owners' aspirations to maintain better work/life balances.
A whopping 31% say their desires to have more spare time or retire/leave the business soon, are hindering their growth. The portion of owners who sat in this camp was only 21% in 2011.
McLean admits there's an intergenerational shift happening, where the baby-boomers are on their way out, leaving gaps for the younger generation to take up ownership of SMEs.
Westpac notes that while this report doesn't look into the age of SME owners, other research suggests business owners are getting older.
McLean says, "There's the baby boomers transitioning out… sometimes you can't teach an old dog new tricks".
The chairman of the Productivity Commission, Murray Sherwin, says there's a generation of young people – "born global, born digital kids" – who are ready to fill the shoes of the baby boomers.
"I run into a lot of them and they're happily doing business in Beijing or Shanghai or New York and think that's perfectly natural. They all want to change the world for the better as well", he says.
Another barrier of growth identified by SMEs is a lack of qualified staff. Nine percent of those surveyed identify this as the top barrier, compared to 4% in 2011.
On the upside, 20% say lack of funds and the state of the market are their biggest problems – a drop from 35% in 2011.
It's not the technology, as much as it is the way it's used
The report has also found that while SMEs have adopted digital technologies, few appear to have restructured their businesses accordingly.
Eighty-two percent of respondents use smartphones or tablets, 60% use social media, 56% have websites and 20% have online scheduling or communication.
Ten percent of SMEs use none of the 11 types of technology Westpac has identified in the survey.
Westpac chief economist, Dominick Stephens points out that despite this moderate use of technology, there's a stunning lack of plans for SMEs to re-organise their businesses to make the most of this technology.
"In the United States, productivity gains have been made by altering business structures to suit the new technological reality. There doesn't seem to be as much pressure for New Zealand firms to adapt quite as quickly."
Twenty-seven percent say technologies won't have any impact on their businesses over the next five years, even though 29% say it had an impact on their businesses over the past five years.
Twenty-two percent expect to move one or more of their business processes online over the next fives years, 13% say technology will see them hire more staff, 17% say it'll see them invest in education and training and 12% believe it'll see them acquire new business. 
As for using technology to hire the right staff, 38% of respondents say they don't know how to do so, while 37% are confident they can use technology to find the right staff or training.
McLean points out the importance of the baby booming SMEs owners hiring young staff, to bring in fresh ideas and help keep them up to speed with technology.
Sherwin says the two factors preventing New Zealand from being as productive as we could, are our weak international connections, and our under-investment in knowledge-based capital. He says the survey shows there's a lot of room for SMEs to use technology to fill these gaps.