Government asks for advice on how to deal with offshore entities abusing NZ's Financial Service Providers Register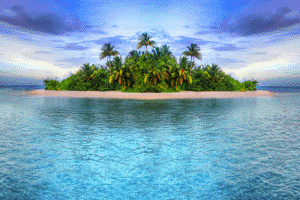 The Government is asking for advice on how to deal with overseas financial service providers misusing New Zealand's Financial Service Providers Register (FSPR).
This comes in an issues paper from the Ministry of Business, Innovation & Employment (MBIE) on reviews of the Financial Advisers Act and the Financial Service Providers (Registration and Dispute Resolution) Act. The paper was released by Commerce and Consumer Affairs Minister Paul Goldsmith, whose statement is here.
"A large number of offshore financial service providers have attempted to register in New Zealand in order to give the misleading impression that they are regulated here. While changes have been made to the legislation to address this problem, it appears to be an ongoing issue. We are seeking stakeholder views of the significance of the problem and whether further changes are needed to address it," MBIE says.
Last week interest.co.nz reported on how the Financial Markets Authority has kicked 23 offshore entities off the FSPR this year but 21 of them remain registered as NZ companies via the Companies Office. The Napier-based registration agent for 11 of the 23, Deborah Jeffares, criticised the FMA's move, claiming it's lowering the regulation and oversight of these companies.
MBIE notes that some offshore providers have gone to "some lengths" to set up shell NZ operations.
"While this may not have an impact on New Zealand businesses or consumers directly, as these providers typically avoid offering services to New Zealanders, it creates a risk to both New Zealand's reputation as a well-regulated jurisdiction and to the reputation of legitimate New Zealand financial service providers," says MBIE.
The paper goes on to say the FMA gained powers last year to direct the Registrar of Companies to decline a registration, or deregister a financial service provider following a referral from the Registrar. This is allowed if the FMA believes the registration creates a false or misleading impression in terms of the extent to which it's regulated in NZ.
"It is still too early to say whether this power will be effective in addressing the problem, although initial data from the Companies Office suggests that the number of applications for registration involving offshore providers is decreasing but is still significant," MBIE says.
Is licensing the solution?
It goes on to say other similar jurisdictions don't have this issue, or at least not to the same extent, because typically they licence all types of financial service providers.
"In contrast New Zealand opted largely for a registration regime because licensing can impose significant costs on financial service providers, thereby creating a barrier to entry and reducing competition."
The passing of the Financial Markets Conduct Act means a wide range of financial markets professions now require licences from the FMA, albeit not financial service providers. 
The MBIE paper asks; "Do you consider misuse of the Register by offshore financial service providers is a significant risk to New Zealand's reputation as a well-regulated jurisdiction and/or to New Zealand businesses?"

And; "Are there any changes to the scope of the registration requirements or the powers of regulators that should be considered in response to this issue?"
Submissions are due by 5pm on July 22. A second document will then be released later in the year recommending potential changes to the regulatory regime. 
See all our stories on offshore finance companies here.
This article was first published in our email for paying subscribers. See here for more details and how to subscribe.