NZ registered company whose Australian shareholder has been convicted in Germany, removed from NZ financial service providers register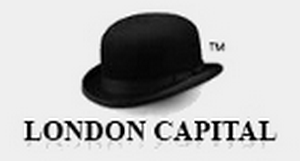 Asia Finance Corporation, a New Zealand company whose sole shareholder is an Australian who last week was convicted in Germany of intentional market manipulation, has been deregistered from the Financial Service Providers Register (FSPR).
A Financial Markets Authority spokesman told interest.co.nz the deregistration, which occurred on Wednesday, came about after the regulator sought removal via the statutory process and the company decided to de-register.
Asia Finance Corporation does, however, remain a registered New Zealand company with Bryan Cook, who has been convicted in Germany of market manipulation, as its sole shareholder. The sole director is listed as another Australian resident and associate of Cook's, Thomas Yi.
As previously reported Asia Finance Corporation was registered as a New Zealand financial services provider on April 12, 2013 effectively replacing London Capital NZ, which among other things, acted as a broker and corporate adviser on the London based and Danish regulated GXG Markets. Cook was arrested in Switzerland in June last year and extradited to Germany where last week he was sentenced to imprisonment for a term of one year nine months on probation for intentional market manipulation.
As reported last month, aside from London Capital NZ/Asia Finance Corporation, GXG has also been plagued by at least two other New Zealand registered financial service providers,  the Quro Trust and RST Capital Trust, whose corporate adviser and broker memberships it has ultimately terminated.
We've been seeking comment from GXG for several weeks including answers to the questions; How significant was the New Zealand financial service provider status in GXG's decisions to give broker and other licences to New Zealand registered financial service providers such as London Capital NZ and the Quro Trust? And; did anybody from/representing GXG contact any New Zealand regulator(s) or authorities to verify the status of the New Zealand financial service providers before they were granted GXG licences?
GXG spokesman Paul Quade finally responded with this comment this week; "We always check that any adviser applying for membership is registered with their appropriate regulatory authority".
Although registered via New Zealand's simple Companies Office registration system and our FSPR, the likes of Asia Finance Corporation aren't actually regulated in New Zealand.
But as David Mapley, a Brit living in Switzerland who unwittingly found himself a director of a GXG listed company used by "pump and dump" operator London Capital NZ puts it, this is effectively like "handing over a driving licence to someone to go and drive elsewhere on this planet who has never even driven a car in your own country," which is "irresponsible."
This story was first published in our email for paying subscribers on Friday morning. See here for more details and how to subscribe.