'NZ Investment Attraction Strategy' aims to get all government wakas paddling in the same direction to attract foreign investment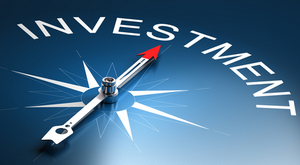 The Government has unveiled a national strategy aimed at attracting overseas business investment. 
Economic Development Minister Steven Joyce says Cabinet has approved the New Zealand Investment Attraction Strategy. It will be led by a cross-government team of senior officials from the Ministry of Business, Innovation and Employment, New Zealand Trade and Enterprise, Callaghan Innovation, and the Treasury.
Joyce says the Strategy sets out a common set of priorities, goals and key actions for government agencies to work with the private sector on "investment attraction activities" in what's a competitive world for investment.
"While we have been seeing good growth overall in recent years, we need to sustain that and expand on it to really see a step-change in economic activity across New Zealand. This joined-up national investment attraction strategy will be tasked with building a pipeline of investable opportunities and promoting them offshore. We need to attract more international investors into opportunities that grow new industries, put more capital into existing industries, and attract investment and job growth in regions around New Zealand," says Joyce.
"Applying an overall strategic direction will enable the Government to target its efforts alongside the private sector and local government, and attract investments that provide the biggest benefits to New Zealand."
The Strategy outlines three priorities being; The attraction of high-quality foreign direct investment in areas of competitiveness for New Zealand; The attraction of overseas investment in research and development, especially encouraging multinational corporations to locate their R&D activity in New Zealand; and expanding New Zealand's pool of smart capital by attracting individual investors and entrepreneurs to New Zealand.
"Achieving the Government's goal of building a strong competitive economy with increasing numbers of higher-paid jobs requires ongoing significant increases in business investment," Joyce says. "Attracting more international investment will enhance our export markets and international linkages, introduce new technologies and processes to New Zealand firms, create more skilled jobs, and increase regional economic activity."
He says the Strategy will align relevant activities across the Ministry of Business, Innovation and Employment, New Zealand Trade and Enterprise, Callaghan Innovation, the Ministry of Foreign Affairs and Trade, and the Ministry for Primary Industries.
"Targeted consultation with the private sector will be undertaken. The final Strategy will be publicly available."
'A flimsy PR document'
Labour Party economic development spokesman David Clark dismissed the NZ Investment Attraction Strategy as "National's latest piece of marketing fluff." Clark says it wouldn't address the Government's failure to invest in regional economies.
"National has released a flimsy PR (public relations) document in an attempt to pretend it is addressing a woeful record in regional economic development and offset today's bad economic news about business confidence," says Clark. "After nearly seven years, all National can come up with a committee of bureaucrats charged with implementing a collection of clichés."
Clark says the National Party was happy to "ride the milk wave" when dairy prices were high, instead of diversifying the economy.
"Now dairy prices are down, Steven Joyce's cabinet paper identifies primary industries as a key focus for foreign investment, raising the spectre of vital dairying land transferring to foreign owners. We know that a high proportion of dairy farms will be making a loss in the next year. National has banked the future wealth of our regions on high dairy prices, and now we are seeing the results."
"National's response to difficult economic conditions is a flimsy marketing strategy with no real plan beyond opening important land up to foreign ownership," Clark says.
Here's a Cabinet paper on the NZ Investment Attraction Strategy.