Government puts 'not financially viable' Solid Energy into 'temporary' voluntary administration for about 5 weeks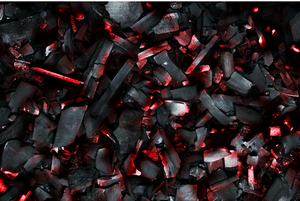 The Government has put beleaguered State Owned Enterprise coal miner Solid Energy into "temporary" voluntary administration for about five weeks ahead of a key creditors' vote in mid-September.
Finance Minister Bill English and State Owned Enterprises Minister Todd McClay said KordaMentha partners, Brendon Gibson and Grant Graham, have been appointed as administrators. According to English and McClay, putting Solid Energy into temporary voluntary administration gives the best chance to secure an ongoing future for the different parts of the business.
The plan is for Solid Energy's banks to freeze a majority of what they're owed, so Solid Energy doesn't accrue further interest, for the next two and a half years. If creditors agree to this at a September meeting, Solid Energy will exit voluntary administration and embark on an "orderly sell-down" of its assets over the next two and a half years. No additional taxpayers' money will be required.
"It is no secret that Solid Energy has faced significant financial hurdles - both from the falling international coal price and its debt burden," English said. "Despite taxpayer support to date, these factors mean the company in its current state is not financially viable."
"Entering temporary voluntary administration, and freezing a portion of its debt, provides the best chance for parts of the business to continue to successfully operate in the future, under new ownership," said English.
Solid Energy owes about $300 million - via unsecured loans - to ANZ, ASB's parent Commonwealth Bank of Australia, BNZ, Westpac and the Bank of Tokyo-Mitsubishi.
Solid Energy chairman confident of creditors' backing
In its own announcement Solid Energy's acting chairman Andy Coupe said the the proposal appears to have the necessary support from a majority of creditors to be successful.
"It allows for a managed sell down of assets and the prompt payment of all trade creditors' debt. This is a far more favourable scenario for stakeholders than going into immediate liquidation and for that reason, the board is confident the proposal will be well supported when creditors meet to vote on it," Coupe said.
English and McClay said that, under the proposal, Solid Energy would remain solvent during the two and a half year sales process and continue to operate as per normal, under the oversight of its existing board of directors.  Participating creditors will be repaid to the extent possible from the proceeds of asset sales.
"The proposal will ensure employees and trade creditors continue to be paid on a business-as-usual basis - both during and after the temporary voluntary administration," McClay said.
"In a situation like this, there are a number of different parties who can effectively pull the plug on the company at any time. Through a lot of hard work and goodwill we have a proposal that should avoid that. However, there is still a risk that creditors could reject the proposal in mid-September which would send the company into liquidation."
Several steps have been taken over the past couple of years to keep Solid Energy alive. In October 2013 the Government announced a debt restructuring deal, including a contribution of up to $155 million from taxpayers. Then in September 2014 Solid Energy effectively received a second taxpayer funded bailout with the Government agreeing to cover Solid Energy's $103 million land remediation obligations so the company didn't fall into negative equity in its annual financial accounts. 
In the 2013 restructure Solid Energy's lenders took a combined $75 million haircut with a chunk of their loans impaired and converted to redeemable preference shares. The Bank of Tokyo-Mitsubishi unsuccessfully tried to block the debt restructure, which was supported by the other banks, in the High Court. It had $16.3 million of its $80 million loan converted into redeemable preference shares.
Earlier this year TSB wrote off its entire $53.9 million exposure to Solid Energy, which was through bonds issued by the SOE. There's more detail on the individual banks' positions here.
"The international coal price has fallen from over US$320 per tonne in 2011 to around US$85 per tonne now. Forecast recoveries in the price have repeatedly failed to eventuate. This means there is no prospect of Solid Energy being in a position to repay or refinance its bank debt, or invest for the future," English said.
"The Government was prepared to provide further support for the company if there was a reasonable chance it could be made viable. We have worked intensively with the company and its banks on a number of options for the company to continue operating in its current form, but unfortunately none of these proved feasible."
English and McClay said during the temporary voluntary administration period, no Solid Energy jobs will be disestablished or reinstated. If asset sales go ahead, employees will either transfer to the new owner, or be made redundant on the basis of their existing entitlements. Trade creditors will continue to be fully paid during and after the temporary voluntary administration.